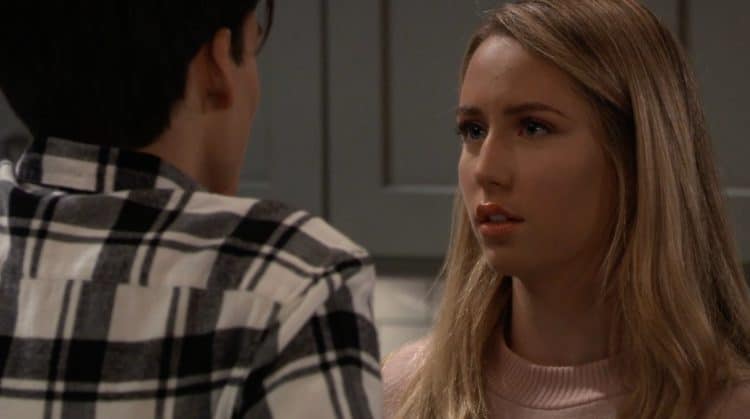 General Hospital fans have such a love hate relationship with Ava. She's so messy. She ruins every single thing she touches. She is a woman who is never going to make a wise choice. She makes a sport out of dating the men her daughter dated — sometimes even taking them from her while she was still alive and dating them — and she's always been one who falls for a man whether he is free for her to date or not, and she's not really that deterred by his marital status in any capacity when things are not working out for her. She makes a lot of big messes in her life that seem so easy for us to see her not making if she just put forth the time and the effort not to make them. But, she's not that kind of girl. She's never going to make wise decisions.
Thus, her luck has been nothing short of awful for many years. She's never found that things were easy for her as a result, but things are turning around for her. She's going to see that her luck is changing, things are taking on a different turn, and she is about to dominate all the things she's been plotting for so long now, and we cannot wait to see her do this. It's going to be the most fantastic thing we've ever seen, and we cannot wait to see her make lives change. On the other side of that, though, is Laura. This is the woman she's hurt so much in the past year, and she's worried. She's not sure what is going on, how things are going to work out, and what will happen in the meantime, but she's concerned, and we are certain it all has to do with Nikolas.
What's Happening on General Hospital
https://twitter.com/GeneralHospital/status/1214298091404152832?ref_src=twsrc%5Etfw
We love this photo so much.
What's Next on General Hospital
"Brace yourself for maximum impact!" #GH pic.twitter.com/FV1IIiKzak

— General Hospital (@GeneralHospital) December 26, 2019
Alexis is not entirely happy with Sam right now. She's feeling a bit like her actions are questionable and not at all what they need to be. She's feeling as if her daughter is making some questionable choices, and she is not a fan. She's going to let her know this, but she's not going to say another word to her about things that are not in her favor. She's a woman who has a lot to deal with, but much of what she is dealing with right now has to do with the way her relationship with Jason ended, and things are not taking a good turn for Sam. Will she react to her mother telling her that she's not in agreement with her, or will she react to things a bit differently if she is given a choice in the matter? We aren't sure, but we do know that some things are better left unsaid, undone, and really not in her court.
Jason is looking for help, and he's looking to Robert. Can the man help him, or will he tell him no when he asks? We aren't sure right now, but we do know that some things are not going to be good enough for him even if he tries to make it that way. He's got a lot going on in his mind, and many of the things that are not going on are going to cause him some big problems. On the other side of things, he's also a man who is going to make this more complicated if he can.
Stay tuned for more General Hospital and be sure to check out TVOvermind daily for the latest General Hospital spoilers, news, and updates.