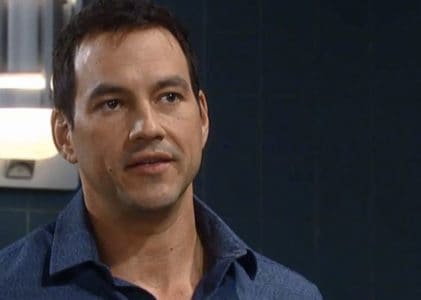 General Hospital fans know there is a chance there might be more than one or two people who are dead actually alive and well, and we want to know what is happening here. We've been hearing off and on for months that there is a chance Helena Cassadine is alive and in hiding. Then we heard she's not. Then we heard she might be, but that it's not confirmed yet. We suspect she'll never really be a dead character on this show, but what about Nikolas? He's been gone a while now, and we suspect he's not dead either.
We also suspect that with writer shakeups and cast shakeups happening all over the soap world these days, there is a chance one or both of them might show up at some point in the near future. We can't be certain of that, of course, but there is always reason to suspect they could come back alive and well and ready to take on the world if they need to. People want to keep their jobs, and writers are working hard to prove they can come up with storylines that work.
We think people would love to see Nik come back, but we don't know. He was unsuccessful pretending to die in the past, so no one would believe him capable of taking his own life once again. Except we think he might be able to pull it off and we'll get to see before it's too late.