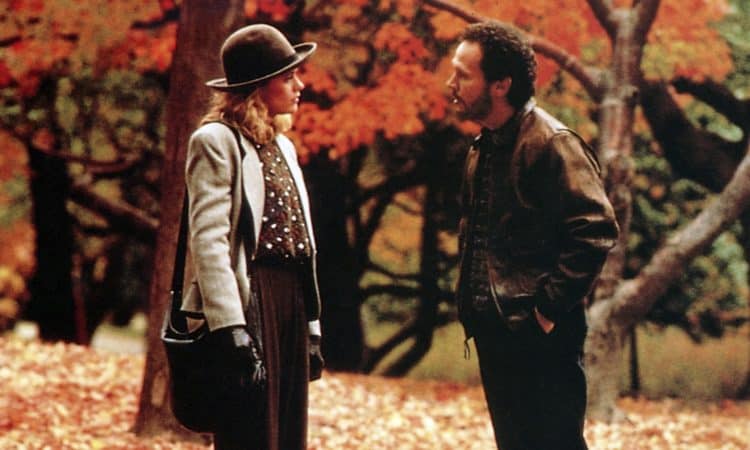 Most people who grew up in the 70s know Rob Reiner as Michael Stivick. He is the opinionated son-in-law in the TV Series "All In The Family." However, Reiner has been in Hollywood and has made a name for himself as the multifaceted actor, director, producer, and writer who has inadvertently shaped American rom coms. When Rob Reiner made his directorial debut with Spinal Tap, he seemed like he would be a one-show pony. He made a career as a director and made occasional appearances in films such as The Wolf of Wall Street as Leonardo di Caprio's father, in New Girl as Zoey Deshannels father, 30 Rock, and Happyish. He proves that he is a man wearing many hats.
Here are some of his best hits.
The Bucket List
After Reiner had directed Jack Nicholson in A Few Good Men, he went on to cast him and Morgan Freeman in this comedy-drama about friendship and living your life purposefully. The bucket list follows two very different men, Edward Cole, a billionaire (Nicholson), and Carter Chambers (Freeman). When they are diagnosed with lung cancer, Carter reveals his bucket list, and the two men go on the adventure before their time is up. After a couple of years of Reiner shying away from his directors' chair, he directs an emotional roller coaster, that is, The Bucket List. A movie that perfectly encapsulates, when you are old and on your deathbed, will you wish you'd gone on more adventures or wish you'd worked 80 hour weeks.
Stand By Me
Not a lot of directors can do what Reiner does best. Make you nostalgic for your lost youth. Based on Stephen King's novella The Body, Stand By Me remains one of the best coming-of-age films. Looks at the lives of Gordie, Chris, Teddy, and Vern and their fear of repeating the cycles that their families have perpetuated and go in search of a peer's dead body. On the search, they discover a lot about themselves. In the end, it feels like a love letter to the boys themselves. The ensemble cast, which included a young Will Wheaton and Kiefer Sutherland, showcased the trials of young boys growing up. Narrated by an aging Gordie (Will Wheaton), he feels nostalgia for the boys they were, and as he goes on to say, he'd never made friends as good as he did when they were 12. It rings true for a lot of people. Stephen King has hailed it as his favorite adaptation of his works.
This a Spinal Tap
Rob Reiner starred in this rock and roll documentary as Marty DiBergi, the director of the Rockumentary. Spinal Tap follows the fictional band in their quest to revive their music career. It satirizes the music industry, and it marked Reiners's transition from actor to director. He starred alongside Christopher Guest, Harry Shearer, and Michael McKean.
Princess Bride
The Princess Bride worked well in that it subverted the audience's expectations and was able to intertwine fantasy and fairytales that both young and old audiences could relate to. The film is full of excellent sword fights, epic dialogue better felt like an adult and the idea that true love triumphs over all.
When Harry Met Sally
When Harry Met Sally is a film that has influenced how romantic comedies are made and dating in your 20s. The film starts with Harry and Sally graduating from college and jumps through time as they both search for love but fail, having chance encounters in between. When they form a close friendship, they wonder whether a man and woman can be friends without sex getting in the way. And as they figure it out, the one thing that is for a fact is their friendship.
A Few Good Men
Reiner received a golden globe nomination following the release of A Few Good Men. When a young marine loses his life following a hazing incident in Guantanamo Bay, Lieutenant Daniel Kaffee, a military lawyer (Tom Cruise), is tasked with defending the two marines. This legal drama had enough stars to make it into a fan favorite. However, it became a classic thanks to Nicholson's showdown with Cruise, where he raged, "you can't handle the truth." A Few Good Men is also classic, thanks to it denying the usual trope of the two protagonists, Demi Moore and Tom Cruise characters, to fall in love.
Misery
Long before the age of social media, the line between artists and fans was muddy. Misery takes a look at the lengths an adoring fan will go to if left unmanned. After an accident involving Paul Sheldon, author of the Misery Books, Paul is left in the hands of Annie Wiles, a retired nurse and devoted fan of his books. Things take a dark turn when Annie realizes that Sheldon plans on killing off her favorite character. The psychological thriller borders more on Annie's character as she goes to inhumane lengths to get Paul to do her bidding, at one point breaking his ankles. Misery feels more like a horror movie, and as Rob Reiner admitted, it was somewhat comparable to what most artists go through when trying to divert from what they've always known. Kathy Bates went on to win an Oscar for her performance.
Tell us what's wrong with this post? How could we improve it? :)
Let us improve this post!