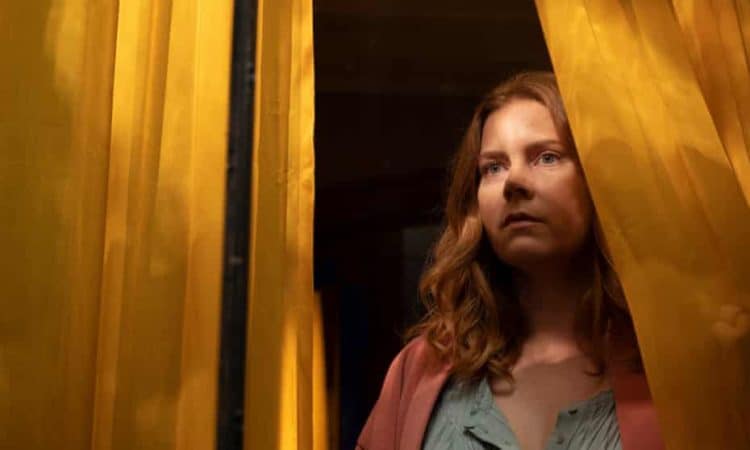 Searching for a good flick to watch on Hulu or NetFlix tonight? You can never go wrong with a tension-filled thriller that will leave you on the edge of your seat. In any case, whether you like close-up siege movies, combat scenes, or run-of-the-mill domestic terror flicks, Hulu and Netflix have something that will catch your eye. Are you ready for an adrenaline rush? Here are six of our favorite thriller picks from both streaming platforms:
1. Cam
Directed by Daniel Goldhaber, this Netflix Original film delicately explores the sex work industry. Alice, played by Madeline Brewster from the Handmaid Tale, is an ambitious webcam girl fixated on reaching the pinnacle of success. One day she logs onto her platform only to discover a sinister replica of her has taken over her platform. Although the ending is a bit disappointing, you can expect many frightening moments in this psychological thriller.
2. A Quiet Place
Life has drastically changed for this tight-knit family who lives in constant fear of making noise that would attract the dangerous monstrous alien creatures that have taken over the world. They use sign language to communicate with each other since these creatures can't see they have superb hearing quality. Evelyn and Lee are the heads of their family, and they are desperately searching for a way to fight back while protecting their children. This Netflix suspense thriller doesn't disappoint.
3. Goodnight Mommy
Goodnight Mommy is an Australian-based psychological thriller written by Veronica Franz and directed by Veronica Franz and Severin Fiala. This creepy film explores the life of two twin boys, Elias and Lukas. Their mother undergoes cosmetic facial surgery and comes back home as a completely different woman. The boys are unnerved by their mother's appearance as her face is wrapped in bandages, and you can only see her eyes and mouth. They are taken aback at their mother's strange behavior; she imposes a silent rule in the house, she's short-tempered, and she evenly physically disciplines the boys, which is something their mother never did. As the plot thickens, the boys discover a picture of their mom with another woman. They slowly start to put the pieces together. If you're interested in watching this thriller, you can find it on the Hulu platform.
4. The Woman In The Window
There has been a lot of talk about The Woman In The Window, a suspense thriller on Netflix. This mystery delves into the life of Dr. Anna Fox, a woman with a social anxiety disorder that has confined her to her home. She watches out for her neighbors, the Russell family, which seems to be your picture-perfect clan. One day while watching them from the window, she witnesses a horrific crime. She calls the police, who dismisses her claims once they discover that everyone in the Russell family is just fine. Her tenant, a former convict, tells the detective that he didn't hear anything. When no one believes her and makes it seem as if she's crazy, Anna decides to take a bunch of pills and take her own life. But she stops when she stumbles upon a piece of convincing evidence that can prove that she is telling the truth. This suspense film is filled with lots of twists and turns that you'll never see coming.
5. Fear Of Rain
Fear Of Rain is a relatively new film on the Hulu platform that gives us a glimpse into a teen's world with a mental health disorder. Rain, played by Madison Iseman, has early-onset schizophrenia, a severe mental health condition that causes her to see hallucinations. The story follows her life in a new school where she meets Caleb, who becomes her onscreen bestie. Caleb makes her feel normal again. That doesn't last long. When she starts to suspect that her neighborhood has kidnapped a child, she has to fight to decipher what's real and what's all in her head. The only person who believes her is Caleb, and after a while, she isn't sure if he is real.
6. Alone
This Hulu film written by Mattias Olsson is bound to have you gripping the edge of your seat and cheering the primary character fight for her life. Jessica, a widowed traveler, is kidnapped by a ruthless killer. On her way to Portland, she's cut off by a strange man and ends up on the side of the road with a flat tire. The man approaches, offers to help but ends up drugging her and throwing her into his car. Jessica finally has a chance to escape, and when she does, it's into the nearby wilderness. The movie consists of Jessica trying to survive and escape this madman desperately trying to haunt her down with a rifle. Alone doesn't have all the bells and whistles of a top-tier production, but the plot is enough to hold a viewer's interest in this film.