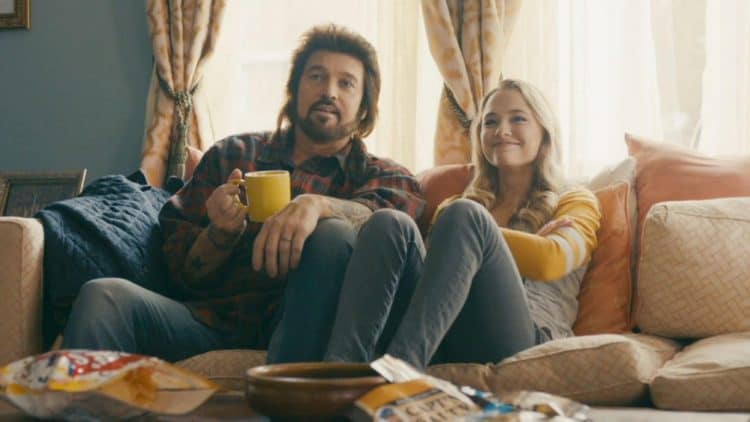 Some people who are just getting familiar with Madison Iseman's work may think that she is a new actress. However, that isn't the case at all. Madison has been working in the industry for nearly a decade, and she's already earned a long list of credits. Some of her early appearances include shows like Modern Family and Ghost Squad. Most recently, she had been in films like Jumanji: Welcome to the Jungle and the CMT series, Still The King. Her latest role in the Netflix original movie, The F**k-It List, might just be the thing that elevates her career. As a main character in the movie, Madison and her talents have been brought to the forefront, and viewers are liking what they see. Continue reading for 10 things you didn't know about Madison Iseman.
1. She Moved To Los Angeles At 16-Years-Old
Madison was born and raised in South Carolina. Unfortunately, that isn't the best place to be when you're trying to break into the entertainment industry. After working hard to convince her parents, Madison relocated to Los Angeles when she was just 16-years-old. Los Angeles is a city that her a reputation for crushing people's dreams, but Madison managed to make it work.
2. She Made Short Films In High School
Madison is a very creative person and she loves to express herself. Even before landing her first few opportunities, she was already working hard to build up her skills. During high school, she made several short films – sometimes for projects and other times just for fun.
3. She's A Musician
Acting is where Madison has chosen to focus most of her attention, but she's also a talented musician. But her fans should hold their breath while waiting on her to release music. She told Crookes Magazine, "I've always loved music and its always something that has been so personal to me. I've dipped my toes into the music world and it wasn't really my favorite. So no plans right now."
4. The Goonies Is Her Favorite Movie
The Goonies is one of the most memorable movies of the 80s, and it has become a timeless classic. Anyone who has ever seen the movie probably remembers it very well. Even though Madison wasn't even close to being born when the movie came out, it's still her favorite.
5. She Has A Pet Cat
With a schedule as busy as Madison's, having a dog is probably a little too demanding. The good news is that she's mainly a cat person anyway. She has a cute little pet cat named Owen. During her interview with Crookes Magazine she said that the cat is the love of her life. Like any proud parent, she frequently posts pictures of him on Instagram.
6. She's Battled With Anxiety And Depression
Madison has had lots of great moments in her career, but she's had some struggles as well. She's dealt with both anxiety and depression. She said, "I slipped so far into my anxiety that I actually broke out in shingles. Thankfully, I got right on medication and was only sick for about a month. For the first time in my life, I realized taking care of yourself has to be a priority."
7. She's A Homebody
There is often a stereotype that people who work in the entertainment industry love to be out and about all the time. Madison Iseman is proof that that isn't always true. When she isn't busy on set or rehearsing for a role, Madison's favorite thing to do is simply relax at home.
8. She Loves Social Media
Social media can be a very powerful and convenient tool, but it's still something that lots of people are on the fence about. After all, we've all seen how damaging social media can be. However, Madison loves social media and uses it frequently. She has 673,00 followers on Instagram and 33,000 on Twitter.
9. She Loves To Exercise
Regular exercise is a great way to keep your mind and body healthy. She told Glitter Magazine, " Something fans would be surprised to know about me is that I am an absolute fitness junkie. I don't advertise it a ton over social media because its been a self-discovery over the past couple months."
10. She Almost Went To Boarding School
Madison's high school experience wasn't exactly the smoothest, and she often felt sad and unmotivated. This is part of what prompted her move to California. Prior to the move, her parents were considering enrolling her in boarding school because she was having a difficult time at school.
Tell us what's wrong with this post? How could we improve it? :)
Let us improve this post!