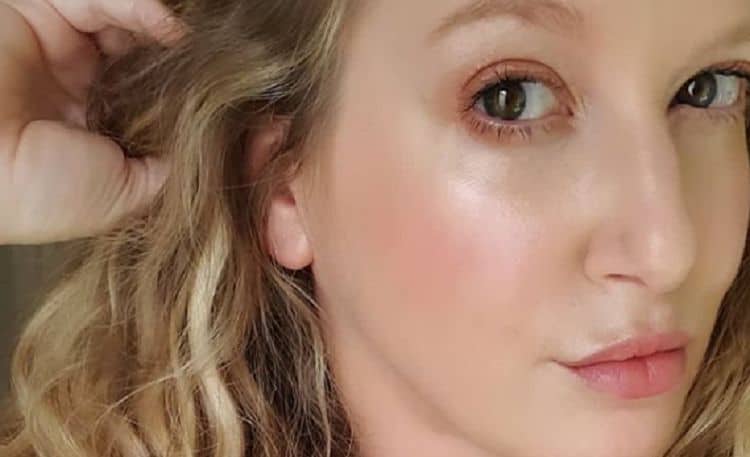 Leigh Bardugo is a well-known American author who writes in the young adult and fantasy genres. Leigh is best known for her duology "Six of Crows" and "Shadow and Bone" trilogy. These books have sold more than two million copies. For those of who you enjoy reading her works, here are 10 things that you probably didn't know about Leigh, to help you become a little better acquainted with the author.
1. She was born overseas
Although Leigh Bardugo grew up in Los Angeles, California, she was actually born in Jerusalem, Israel. Leigh was raised by her grandparents. She attended school in the Los Angeles area. After graduating from high school, Leigh was accepted at the prestigious Yale University. She graduated in 1997 with her degree in English.
2. Leigh worked other jobs prior to becoming a writer
Before Leigh Bardugo published her first major literary work, she worked in a totally different profession. She worked in the makeup and special effects industry. She also found work in journalism and as a copyrighter which is what she had originally going to school for, so this was helpful in keeping her writing skills up to par, and it was a good experience prior to writing her first novel.
3. She became published in 2012
Leigh hasn't been an author for that long. Her first book was "Shadow and Bone" and this was her debut as a novelist. It was a part of the Grisha trilogy. Macmillan published the book in 2012. The book earned critical acclaim and it was reviewed in the New York Times, as well as receiving nominations for the South Carolina Children's Book Award, and the Romantic Times Book Award. It was also named on the Indie Next List Book. There was even talk of Dreamworks and David Heyman producing a film based upon the novel.
4. Bardugo earned a notable book award
Leigh Bardugo wrote the book "The Six of Crows," which is a duology with the second book in the series titled "Crooked Kingdom." This book was named as a New York Times Notable Book in 2016. That same year it was also voted an ALA-YALSA top ten pick for the year.
5. Her work is world-famous
Leigh Bardugo's books have been well received throughout the entire world. They have been translated into 22 different languages. In addition to this, they have been published in more than 50 countries. This makes Leigh Bardugo an internationally acclaimed author.
6. She has a brand new release
We also learned that Leigh Bardugo is still releasing new books that she has written. This is good news to fans of her books who have already read them all and have been waiting for another engaging story. The title of her new book is "The Language of Thorns: Midnight Tales and Dangerous Magic." This will be the tale of hungry woods, haunted towns, dark deals struck under a full moon, talking animals, a lovestruck boy who is willing to risk it all for his true love, and more in the myth and fairy tale genre.
7. There are two more books set for release
We visited Leigh Bardugo's official website where we learned that there are going to be yet two more releases made. The first was released in September of 2019, and the title is "King of Scars." This is classified as a Nikolai Duology, Book 1. What this means is that there is going to be a sequel that will follow this book, but there has not yet been any word on when that will be. The second new release is scheduled for October of 2019. The title of the new book is "Ninth House." This is classified as an Alex Stern, book 1. This indicates that there will be room for at least one more book in the series, if not many. We'll just have to wait and see because there wasn't an elaboration on the subject.
8. She's really big on social media
Fans are thrilled that Leigh Bardugo has an Instagram account. She has become a very popular celebrity and literary figure on the site. She has more than 130,000 followers, which lets us all know that she's among the most favored authors within the fantasy genre. If you're interested in keeping up with what's going on in her life and staying on top of current trends relating to Leigh Bardugo, then you can follow her on Instagram to keep on top of the latest news. You'll even find some photos listed on the site, as well as pics of the new books that are coming out.
9. Her novel "Shadow and Bone" is going to be a television series
We also learned that Leigh's novel "Shadow and Bone" has been adapted for a television series. It is going to be made available on Netflix. Netflix picked up the series for a total of 8 episodes which will make up the first season. The show is a combination of "Shadow and Bone" and "Six Crows," so if you're a fan of these books you won't want to miss out on the series. The good thing about Netflix is that you can stream shows and watch them at your convenience with a subscription.
10. Leigh Bardugo is on her way up
Bardugo has already achieved a great deal of success in her writing career. She's still young and there are still many more books that are left for her to write. She develops the characters and their stories from the creativity of her own mind. She's left room for a lot of new books with the current releases to her credit. We envision seeing even more of her works turned into television series' or films in the near future. She's a bright new author to keep your eye on.
Tell us what's wrong with this post? How could we improve it? :)
Let us improve this post!