With four wives and 18 children, the family drama surrounding the Brown family has been an entertaining observation of a polygamist family for the Sister Wives fandom. The reality series premiered on TLC in September 2010, and the curtains fell on Sister Wives Season 17 in January 2023. When the show returns for Season 18 in August 2023, it will keep following Kody Brown and his wife, Robyn, alongside the falling apart with Meri, Janelle, and Christine, who are now all Kody's ex-wives.
Although polygamous marriage is not legally recognized in the US, Kody and his wives wanted to be left alone, so they sued the state of Utah to challenge its polygamy laws. The plural marriage thrived for some time but came crashing down in November 2021 when Christine abandoned the marriage. Since then, Janelle and Meri have also withdrawn their commitments to Kody Brown. While this has thrown the show's future into doubt, it brings the drama to a pinnacle with several Sister Wives news for fans to explore.
Sister Wives Season 18 Premier Date And What To Expect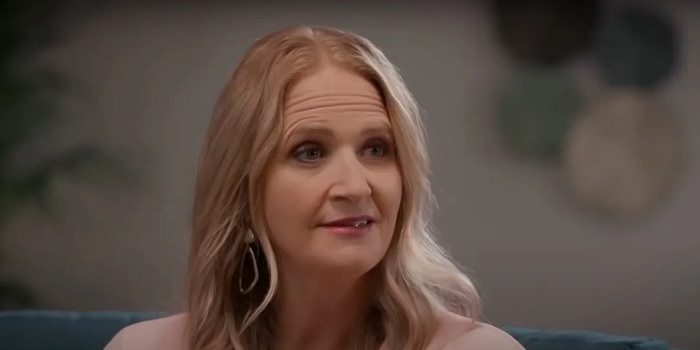 Like previous seasons, Sister Wives Season 18 will premiere on TLC. The first episode of the season will air on Sunday, August 20, 2023 at 10 p.m. ET. With the second episode scheduled for August 27, subsequent episodes will be released on a weekly basis. The synopsis of the season's premiere episode indicates it will dwell on the further divide of the Brown family, capturing Christine's efforts to move on while dealing with the fallout from leaving Kody. Kody and Christine are expected to have a talk for the first time since she left Flagstaff, Arizona, and moved to Utah alongside Truely Brown, her youngest daughter with Kody.
A trailer for the upcoming season posted on Instagram depicts Christine accusing Kody of having favorites. In view of that, fans anticipate learning more about what led to their separation, as Christine asserted that Kody's favoritism inspired her decision to leave him. When she announced that she was leaving her husband of 25 years in November 2021, she only stated that they had grown apart. "After more than 25 years together, Kody and I have grown apart, and I have made the difficult decision to leave. We will continue to be a strong presence in each other's lives as we parent our beautiful children and support our wonderful family," read her Instagram statement.
Christine Brown's Fiancé Bonds With Her Kids On Vacation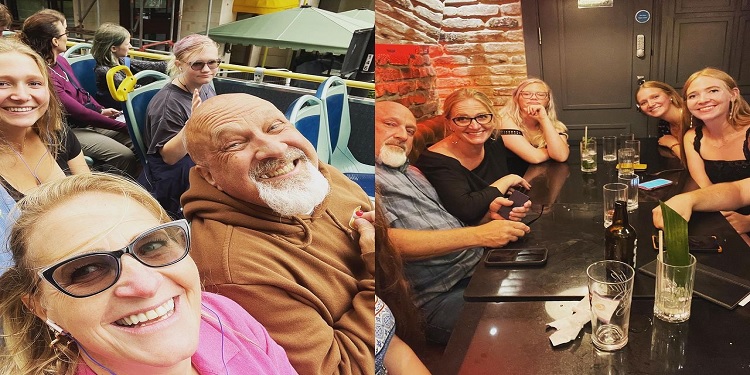 If there was any chance for Kody and Christine to reconcile, it evaporated when Christine and her new partner David Woolley got engaged in April 2023. "We're engaged! David popped the question very romantically, and I said yes," The Sister Wives start announced the news on Instagram. "I'm so excited and just live in bliss every day," she added. Over a year after the mother of six parted ways with Kody, she introduced the world to her new partner, declaring that she had found true love. "I finally found the love of my life, David. The first time he held me close, it felt like my soul took its first breath. He's wonderful and kind, incredible with my children, and an adorable grandpa. I never dreamed I could find a love like this," said the Sister Wives star.
Christine's assertion about Woolley and her children wasn't exaggerated. Woolley hasn't only bonded with her kids, but they all seem to approve of their mother's new partner. This was evident in late July 2023 when four of Christine's children joined her and Woolley on vacation to England. Christine shared pictures of the trip on Instagram with a caption that read: "What wonderful new experiences with some of my favorite people." When Christine and David eventually tie the knot, they will have a large blended family. Woolley has eight kids and ten grandchildren. It remains to be seen if Christine Brown's fiancé will join the Sister Wives cast. However, he indicated that half of his kids don't want to be in the spotlight, and he intends to respect their wishes.
Janelle Brown Supports Christine's Relationship With Woolley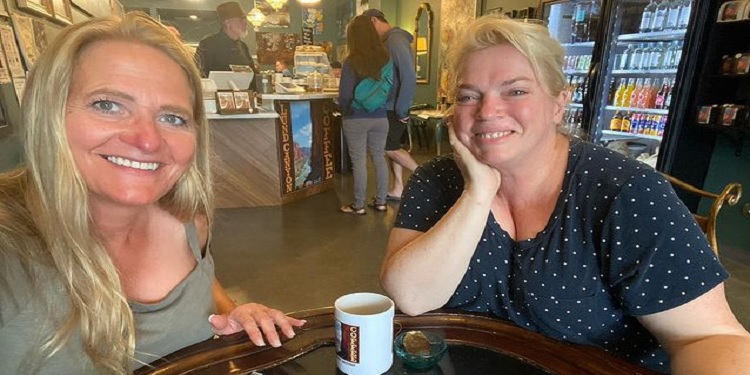 Kody Brown's second wife, Janelle Brown, surprised the Sister Wives fandom with unexpected news when she announced her separation from Kody in December 2022. This came a year after Kody's third wife, Christine, left him. Janelle had been questioning the marriage for a good while. Sister Wives Season 18 will traverse the issues surrounding their separation. But as seen in a trailer for the new season, it seems Janelle harbors doubts about Kody's willingness to keep up with their polygamous lifestyle.
Janelle questions Kody's stance on the marriage in a personal conversation. "Do you really still want to have a plural family? Sometimes I can't tell," added the mother of six. She also confided in Christine, stating in the trailer that she's had enough of the marriage. Christine's resolve to move on from Kody appears to drive Janelle's determination to abandon the plural marriage. She hinted at this in July 2023 while reacting to Christine's loved-up pictures with her fiancé David Woolley. Janelle shared the pictures on her Instagram Story with a caption that reads: "This gives me all the feels."
Meri Is Also Leaving The Family And Robyn Is Heartbroken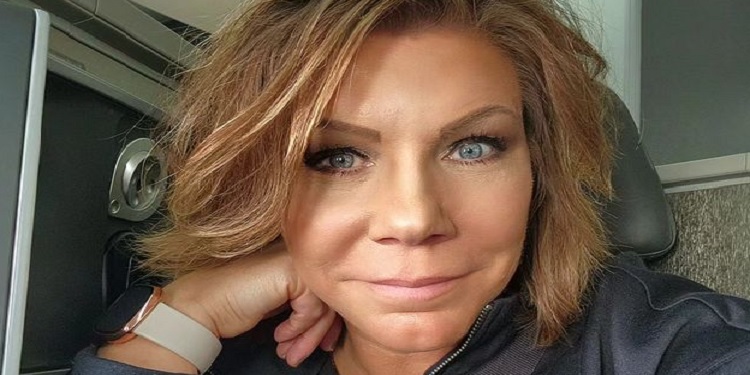 Meri Brown's break up from Kody is equally among the Sister Wives' news the upcoming season will address. The first wife of Kody, Meri's marriage to the polygamist has been the most turbulent. It wasn't much of a surprise when the couple released a joint statement in January 2023 announcing the decision to end their marriage. The Season 18 trailer depicts Meri informing Kody and his fourth wife, Robyn Brown, that she would leave the family. She expressed elsewhere in the trailer that she's left with no other option as Kody is unwilling to work on their marriage. "It's not what I want," she said; "There's no question, Robyn, he's done with me."
Kody's legal spouse Robyn Brown is unhappy with her co-wives jumping off the marriage. She has always desired a happy polygamist family since she wedded Kody in 2010. She reiterated this in the trailer as she bemoaned Meri's departure from the polygamous family. "I've wanted to sit on a porch with my sister wives, with our kids and our grandkids," she cried. Contrary to Robyn's stance, she is blamed for the breakups. Kody and Janelle's son Garrison Brown conveyed this when he said: "You know what, Robyn? Have him! We're all grown adults that don't need a father figure anymore." It will be curious to see how this all plays out on the small screen.