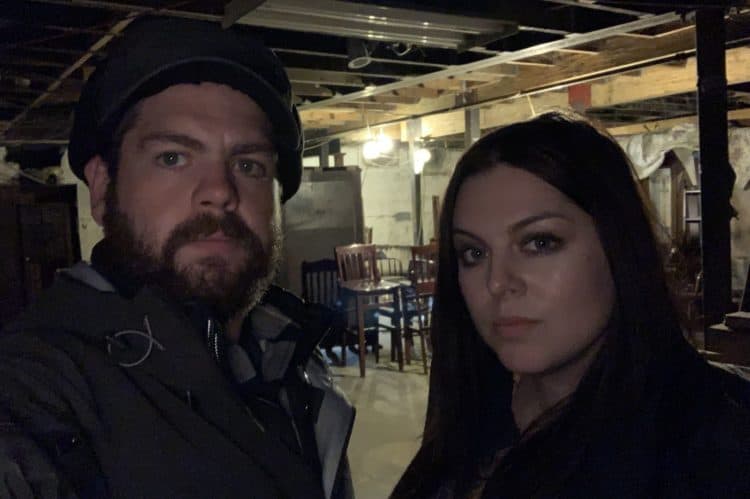 Portals to Hell is a Travel Channel show headed up by Jack Osbourne and Katrina Weidman. Given its name, it should come as no surprise to learn that it is a paranormal show that is interested in places that are said to harbor some kind of passage to Hell. However, it should be mentioned that Portals to Hell isn't that different from other paranormal shows that visit various haunted locations. Here are 10 things that you may or may not have known about Portals to Hell:
1. Result of a Rebrand
Very recently, the Travel Channel went through a rebranding. Due to this, it made a choice to broadcast more paranormal-themed content, as shown by Ghost Adventures and Haunted Live. Portals to Hell is a continuation of this trend, which is supposed to help the Travel Channel re-position itself so as to make it a better fit for the modern TV landscape.
2. Hosted By Jack Osbourne
As stated earlier, one of the two hosts for Portals to Hell is Jack Osbourne. Some people might recognize him because of The Osbournes, which was the reality TV show centered on singer Ozzy Osbourne and his family that remains one of the most popular shows that MTV has ever made. Jack Osbourne never managed to reach the same heights as, say, his mother Sharon Osbourne, but he has very much been involved with TV ever since said show came to a conclusion in 2005.
3. Jack Osbourne Claims that There Was No Embellishment
Speaking of which, Jack Osbourne has claimed that Portals to Hell has no embellishment to it, which he contrasted with other paranormal shows that use various methods to make their content more interesting for the viewers. Supposedly, what people see in the episodes are what Jack Osbourne and the others came upon. However, it remains to be seen whether this will be true or not because paranormal shows haven't exactly earned a sterling reputation for being faithful representations of the truth of things to say the least.
4. Jack Osbourne Seems to Be a Believer
In any case, Jack Osbourne seems to be a believer in ghosts and other supposed paranormal phenomena. His reasoning seems to be based on the idea that there must be some kind of substance to ghost stories because people are still telling them in the present time even though they have stopped telling stories about giants and dragons, which used to be very popular as well. However, this seems like a rather questionable chain of reasoning, not least because there are still plenty of people who tell stories about sasquatches and Loch Ness monsters, which seem an awful lot like modern versions of stories about giants and dragons.
5. Tells His Kids that Ghosts Aren't Real
With that said, when Jack Osbourne's kids ask him about whether ghosts are real or not, he says that he responds in the negative. Apparently, he tells them that ghosts aren't real because their idea about what ghosts are supposed to be don't match up with his own idea about what is behind ghosts and other kinds of hauntings.
6. Other Host Is Katrina Weidman
The other host of Portals to Hell is Katrina Weidman. Chances are good that people who watch a lot of paranormal shows and related content will be familiar with her to some extent, seeing as how she became famous because of her membership in the Paranormal Research Society that was featured on Paranormal State. Since that time, Weidman has continued appearing in this kind of content, meaning that she can be considered a true veteran of paranormal show-making.
7. Don't Expect Gates to the Underworld
Given that Portals to Hell is found on the Travel Channel, some people might have expected it to feature various places that either are or were considered to be gates to the underworld by various cultures. For example, the ancient Romans believed that Lake Avernus on the Bay of Naples boasted a gate to the underworld that was used by both Hercules and Aeneas. Likewise, Mount Etna was seen as a gate to hell by medieval Sicilians, though it seems probable that their belief was influenced to some extent by their ancient predecessors, who believed that it sat on top of the serpentine monster Typhon. Unfortunately, interested individuals shouldn't expect Portals to Hell to cover such sites.
8. Focus on U.S. Sites
Instead, Portals to Hell is focused on sites that can be found in the United States. In total, Jack Osbourne as well as the other members of the cast and crew traveled to eight U.S. cities, visiting places such as the Alaskan Hotel and Eastern State Penitentiary.
9. Jack Osbourne Thinks People Are Interested in the Macabre Because It Makes Real Life Seem Better
Perhaps unsurprisingly, Portals to Hell is interested in a darker kind of paranormal phenomena. After all, it is focused on places that are reputed to contain passages to Hell, which tends to be depicted as a very unpleasant place to say the least. It is interesting to note that Jack Osbourne thinks that people have always been fascinated by the macabre because it makes real life seem better to them.
10. Expect Hour-Long Episodes
With that said, interested individuals should expect a total of eight hour-long episodes from the show. As a result, they can expect a more in-depth coverage of the relatively well-known places that the cast and crew visit, which in turn, should give them a better look at what has happened there as well as what they claim to have uncovered than otherwise possible. This is something that distinguishes Portals to Hell from other paranormal shows that are either more focused on people than on places or cram as many stories into their allotment of time as possible.
Tell us what's wrong with this post? How could we improve it? :)
Let us improve this post!