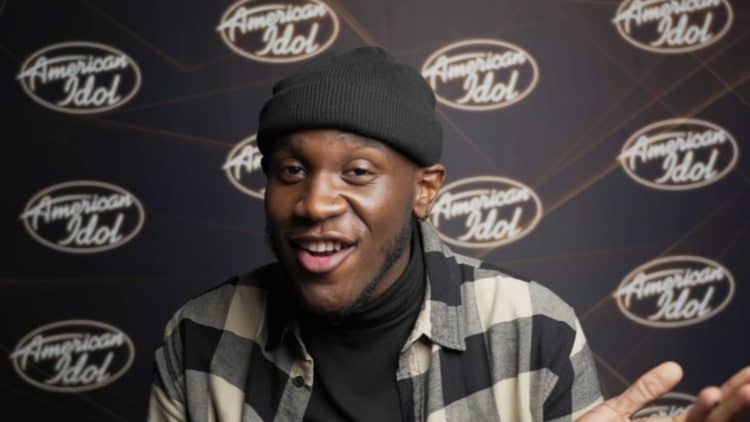 Getting the chance to compete on American Idol is a huge opportunity for anyone who is hoping to break into the music industry. From the moment he stepped into the audition room, Sir Blayke made it very clear that he was dedicated to earning the title of the next American Idol. However, Sir's dedication isn't the only thing he has going for him. His tremendous talent has been wowing the judges since day one and now that he is part of the top 24 he has officially earned a place in the hearts of people all over the country. With so many people rooting for him, Sir has an extra incentive to give 100% during the competition. Keep reading to learn 10 things you didn't know about Sir Blayke.
1. He Grew Up in the Midwest
Although we weren't able to find any details on exactly where Blayke was born, we do know that he grew up between Illinois (Chicago) and Indiana. Eventually, however, he decided to relocate to the Atlanta area where he currently lives. Being in Atlanta has given him more opportunities to break into the industry.
2. He Has Experienced Homelessness
Things in Sir Blayke's life haven't always been easy and he's had to deal with more than his fair share of rough patches. At one point in his life, he was actually homeless after his father kicked him out. However, no matter what kinds of curveballs life has thrown his way, Sir Blayke has always managed to come out on top.
3. He Has Written Songs for Other Artists
There are still lots of things that Sir Blayke wants to accomplish in his career, but he already has a lot to be proud of. He is a very talented songwriter who has written songs for well-known artists like Sevyn Streeter and Queen Naija. Now, however, he's ready to shine on his own.
4. He Is Part of the LGBTQ+ Community
Sir Blayke is an openly gay man. Unfortunately, though, his sexuality has caused issues in some of his personal relationships. In fact, when his father kicked him out of the house it was due to finding out about his sexuality. However, despite the things he's had to deal with, Sir Blayke is very proud of who he is.
5. He Has Already Released His Own Music
There are several constants on this season of American Idol who are just getting their feet wet in the music industry, but Sir Blayke isn't one of them. He's already released some original music including a project called 1137 Merrill St. which came out in 2019.
6. He Is Friends With Ester Dean
After moving to Atlanta, Sir Blayke was fortunate to cross paths with award-winning singer/songwriter Ester Dean. After seeing her in the mall, he approached her and she agreed to listen to one of his songs. From there, the two formed a strong bond to she has been his mentor for several years.
7. He Wants to Get Into Pop Music
A lot of what we've heard from Sir Blayke so far has been in the R&B space, but he really wants to get into pop music. During an interview with Shadow and Act, he said, "I wanna show that Black people can do pop music. We don't always have to be stuck in the box of R&B, soul and gospel. We are more, we can do more, it doesn't just always have to be that."
8. He Enjoys Interacting With His Supporters
Sir Blayke is very thankful for all of the people who have shown him love and support during his journey. He loves to return that energy whenever he gets the chance. He is very active on social media and he likes to use his profiles to engage with his growing fan base.
9. American Idol Is His First TV Show
Some of the contestants on this season of American Idol are no strangers to being on competition shows. Some have even tried out for other seasons of American Idol in the past. However, from what we know about Sir Blayke, this is the first competition show he's ever done. That being said, you'd never be able to tell that he's never done this before.
10. He Loves Fashion
As a musician, Sir Blayke understands how important self-expression is. While singing and songwriting may be his primary ways of expressing himself, fashion is another. He has a great sense of style and he loves putting outfits together. Every time he steps up on stage, you can bet that he's going to look his best.
Tell us what's wrong with this post? How could we improve it? :)
Let us improve this post!