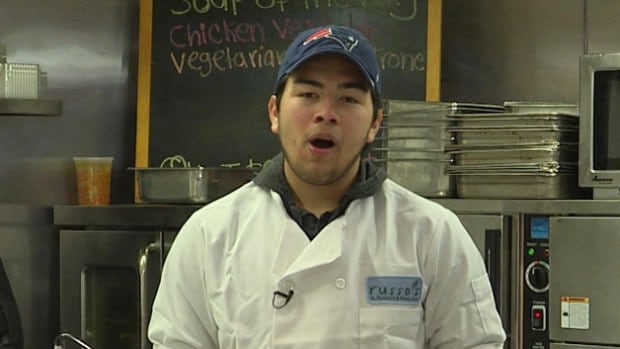 Running errands and getting groceries used to be a little more fun than it might be these days. Now everyone is busy on their phones, looking at lists on an app and determining the best deals at places all over the city that they live in. In Watertown of the Boston area, local grocery store patrons were surprised and delighted to hear live music being heralded from a section of the store.
As more and more people took out their phones to record the performance that was happening, Gillie Assuncao would not have predicted the kind of positive feedback and energy that he was going to receive from so many around the world. This was a video that went viral seemingly overnight, and was documented on the national news in many areas of the country for its peculiar headline and overwhelmingly passionate delivery to the concert being performed.
Many people at the time did not even realize that the person who was singing to them was someone that they would have seen quite regularly within the grocery store, as he had already been working there for several months when the video was taken. Primarily, Assuncao works the deli section of the store, so perhaps it might have been difficult to determine who he was when he wasn't standing behind that all-too-familiar pane of glass.
Russo's Market in Watertown had never done a performance like this in the past to commemorate the holiday season, but once they realized the kind of talent that they had in their employ, they were all too eager to be able to give their customers a unique experience through the hectic holidays. It is unclear how often that the deli worker has had the opportunity to perform on this kind of level for the patrons of the store, but it seems like a semi-professional set up of equipment in the short clips available online that were filmed during his performance.
For a baritone, Assuncao has a firm command of both his vocal range and a control of the tonal qualities of his voice such as vibrato. These are believed to those that know him to be naturally born gifts, as he had received very little formal training in Brazil when he was growing up. This makes his accomplishments with his voice, along with his confidence in what he able to do in front of crowds, all the more impressive.
He was even partially a sensation to the area where he was raised in Brazil, being offered several gigs opening up for touring acts in concert, playing sets at local bars and restaurants, and other such events. This would give him the confidence to want to pursue music with his life, and has his goals set very high on the Berklee College of Music there in Boston, but at the current time he cannot afford to go. This is partly why he has the job at all at Russo's Market: to help him pay for the education at Berklee to pursue his musical dreams even higher.