Joel Edgerton is one of many outstanding actors to come out of Australia. He was born on June 23, 1974, in New South Wales. After small roles in TV shows like Spellbinder, Police Rescue, and Water Rats, he eventually crossed over the pond to Hollywood.
In 2002, Edgerton became known amongst widespread audiences when he was cast as Owen Lars in Star Wars: Episode II – Attack of the Clones. From here, he went on to star in successful movies like Ned Kelly, King Arthur, and Star Wars: Episode III – Revenge of the Sith. However, it wasn't until the 2010's that he achieved worldwide recognition. Since then, he has gone on to write, direct, and produce his own work as well as continue his climb as a leading man. So, here's a selection of Joel Edgerton's most renowned roles throughout his career.
Animal Kingdom (2010)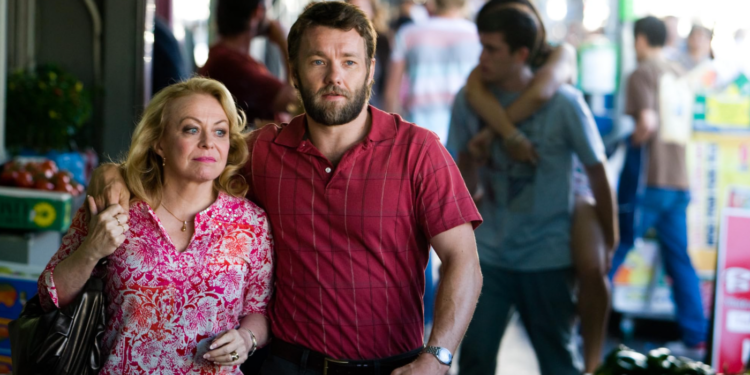 Animal Kingdom saw Joel Edgerton return to his homeland of Australia to star in the critically acclaimed crime drama. The film focuses on Josh Cody, a 17-year-old torn between his criminal family and a detective who wants to save him. As his conscience starts to weigh heavy on him, Josh is placed into a moral quandary. However, although he wants to find his own place in the world, this is made impossible thanks to his overbearing brother, Pope.
Edgerton stars as the menacing, Baz Brown, Pope's unpredictable right-hand-man and notorious armed robber. After word gets out that the police are onto them, the family knuckle down and become even more brutal. Animal Kingdom boasts a stellar cast including Ben Mendelsohn, Jacki Weaver, and Guy Pearce. However, it is Edgerton who steals the show with a complex portrayal of a psychopath hiding in plain sight.
Warrior (2011)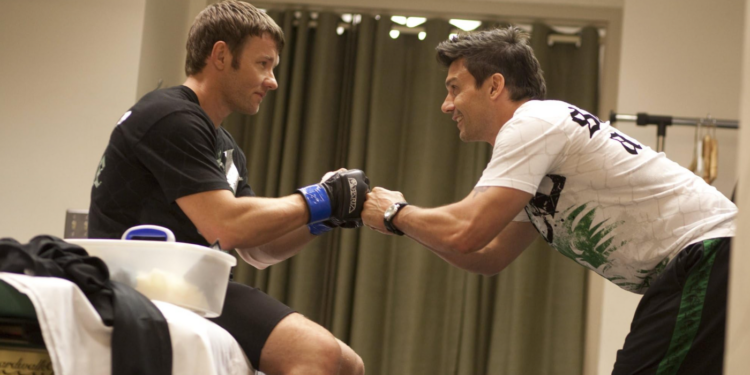 Warrior tells the story of two estranged brothers who enter the same MMA contest and must fight each other. Joel Edgerton stars as Brendan Conlon, a high-school teacher with a background in martial arts. However, when he is facing foreclosure on his home, he puts his gloves back on to make some extra cash. But what he doesn't realize is that this will put him on a collision course with his younger brother, Tommy (Tom Hardy). After fleeing the army, Tommy reconnects with his estranged father, Paddy (Nick Nolte in an Oscar-nominated role). Under Tommy's wishes, Paddy agrees to train him but not talk about their troubled past.
Warrior is carried by tremendous performances by all three lead stars. However, Edgerton shines as the older brother who simply wants to mend his broken family. What results is much more than a standard martial arts movie. Warrior is a touching drama that tackles heavy subject matters whilst also delivering epic action and thrills.
The Gift (2015)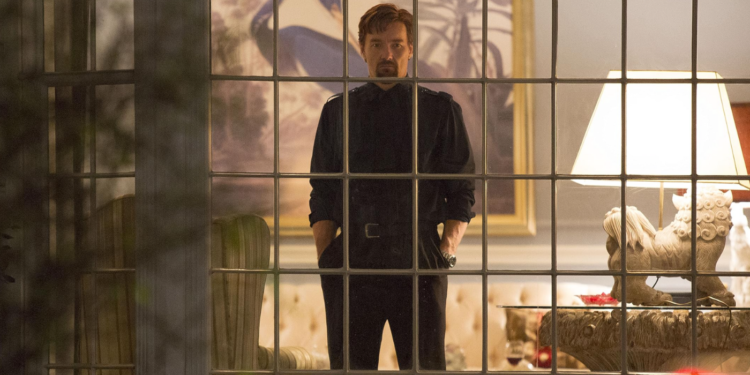 After writing and directing a handful of short films, 2015 saw Joel Edgerton direct his first feature film, The Gift. The film tells the story of a young couple that run into an old classmate who seems to have all the wrong intentions. As Simon (Jason Bateman) and Robyn (Rebecca Hall) welcome Gordo (Joel Edgerton) into their home, things quickly take a dark turn.
Edgerton's performance as Gordo is nothing short of outstanding, presenting his character as eerie and unsettling, leaving viewers not knowing who to root for. Furthermore, as the director, Edgerton made a remarkable choice in casting Jason Bateman as Simon, a likable guy who holds some immensely dark secrets. This casting choice provided an extra layer of surprise and allowed for Bateman to showcase his range in a dramatic role. Overall, The Gift offers an ominous plot with excellent performances, establishing the film as a dark cult classic.
Black Mass (2015)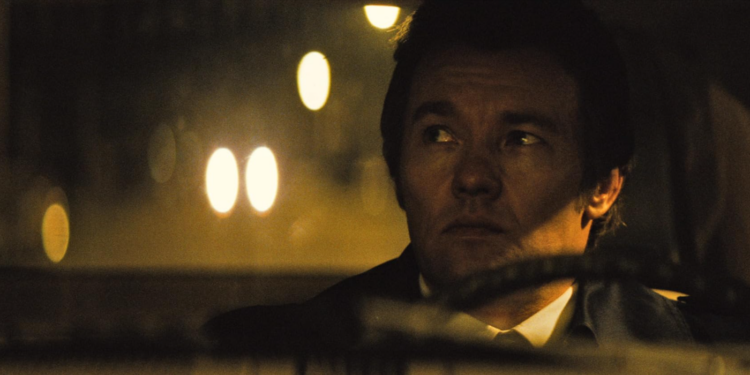 The 2015 film, Black Mass, tells the story of notorious Boston criminal, Whitey Bulger (Johnny Depp), and his violent reign during the 1970s-80s. The film chronicles Bulger's rise to power within the Irish-American community, his dealings with the Italian mafia, and his controversial relationship with childhood friend and FBI agent, John Connolly (Edgerton), who starts to blur the lines between right and wrong as he gets closer and closer to Bulger.
Connolly becomes embedded in Bulger's inner circle and provides him with valuable intelligence, ultimately leading to the FBI's downfall. One of the film's standout performances is by Joel Edgerton as Connolly, whose character's moral compass becomes increasingly challenged as he becomes more entangled in Bulger's criminal activities. Black Mass serves up a gripping portrayal of the dark side of law enforcement and the corrupting influence of power.
The Stranger (2022)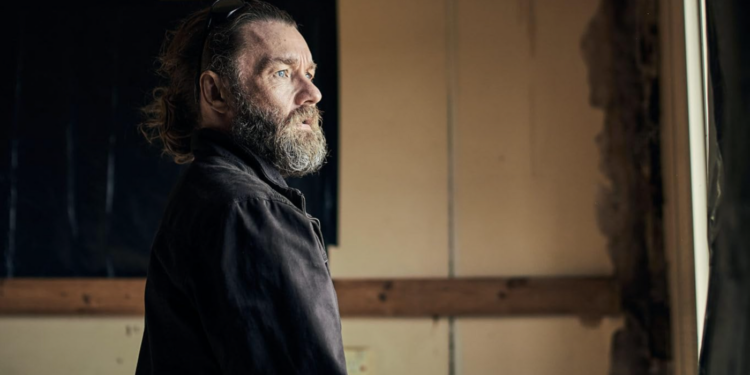 The 2022 Netflix original film, The Stranger, is a gripping drama that explores the unlikely friendship that forms between two strangers. Starring Joel Edgerton and Sean Harris, the plot follows the character of Henry Teague (Harris), a working-class man who finally finds a way out of his mundane life through his newfound friendship with Mark (Edgerton). As the two grow closer, they begin to reveal their true selves, leading to the discovery that they both carry secrets that could destroy their bond. Meanwhile, as tensions rise between the two friends, a massive police operation begins closing in on them, adding even more pressure to the already volatile situation. With stellar performances from both Harris and Edgerton, The Stranger is a dark and disturbing slice of cinema that stays with you long after viewing.
Obi-Wan Kenobi (2022)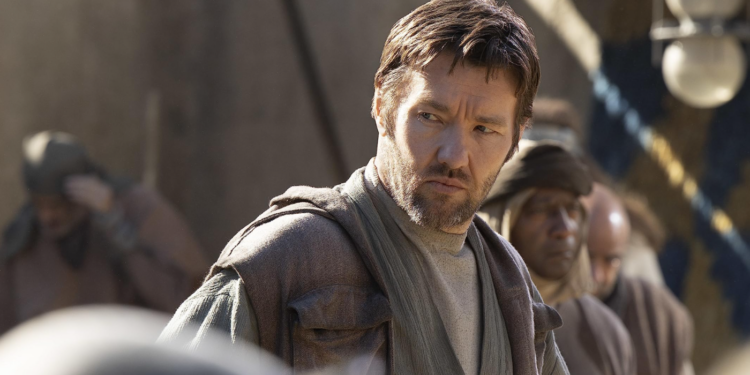 In 2022, Obi-Wan Kenobi quickly became one of the most captivating sci-fi TV series of our time. Set 10 years after the events of Revenge of the Sith, the plot follows Jedi Master Obi-Wan Kenobi (Ewan McGregor), who has been tasked with protecting a young Leia. However, after Leia is kidnapped, Obi-Wan must navigate a treacherous galaxy filled with enemies. This includes Imperial Inquisitors and his former Padawan, now known as Darth Vader. With a stellar cast that includes Joel Edgerton in a reprising role as Owen Lars, the show is a truly thrilling ride as Obi-Wan balances his duty to the Force with the safety of those he loves.