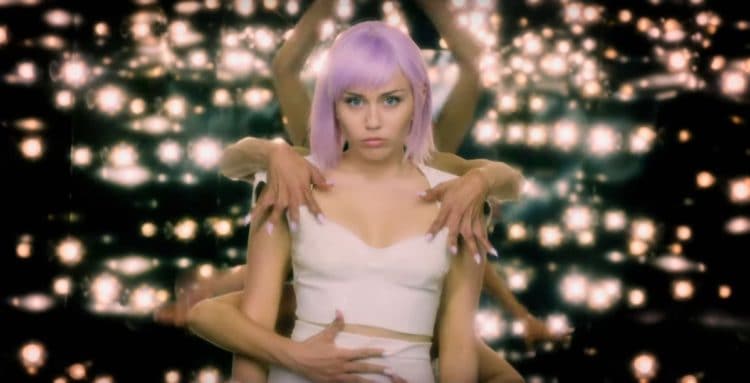 Science fiction exists to entertain but can have other purposes as well. For example, science fiction has been used to examine the latest issues since the very start, as shown by the rather complicated example of Frankenstein. As such, the show Black Mirror is following in the footsteps of a long, proud tradition, meaning that people who are interested in it should have no problems finding other shows with a similar premise. Here are five shows that people might want to look into if they are interested in Black Mirror:
Altered Carbon
Altered Carbon has some significant differences from Black Mirror. For starters, it isn't an anthology but rather a single sustained narrative centered on a former soldier turned current investigator named Takeshi Kovacs. Likewise, it isn't set in the near future but rather much further one, with the result that its setting is a full-blown cyberpunk dystopia. Naturally, this means that Altered Carbon's most disturbing elements is presented in a much more blatant manner compared to the more subtle nature of Black Mirror.
People might be particularly interested in Altered Carbon if they are interested in the philosophical issues of identity that have been talked about since the times of ancient Greece. This is because Altered Carbon features a setting in which humanity has gained the technology to transfer memories into devices, with the result that it is perfectly possible depending on one's perspective for the very richest to live an immortal existence by transferring their latest backups from body to body as needed. Suffice to say that this is a very popular subject in science fiction, meaning that it has inspired much material that will interest those curious about the nature of a person as well as under which circumstances a person will remain the same person.
Humans
Humans is another excellent example of a show that explores a science fiction staple. In its case, it is interested in the idea of robots made in the semblance of humans called synths, which have become so ubiquitous that they are more comparable to standard electronic devices rather than anything wondrous in nature. As a result, it should come as no surprise to learn that Humans is a look at the impact of such creations on not just humans on a personal level but also humans on a societal level.
As for why a show centered on anthropomorphic robots is worth watching, well, it is no mystery that machine intelligence is getting better and better on a constant basis. Currently, we are still very far away from the point when anything can be called a true artificial intelligence, but there is a great deal of research going into figuring out how a machine can emulate the characteristics that make humans seem human, with examples ranging from speech to learning. As such, while the full impact of these technological advancements are still rolling in, it is no wonder that a wide range of media is mulling over the implications now more than ever before.
Philip K. Dick's Electric Dreams
Philip K. Dick is still remembered as one of the science fiction greats. His works have a reputation for weirdness that can be traced to his interest in philosophy as well as altered states of consciousness both drug-induced and non-drug-induced. However, there is nonetheless much of value to be found in what Dick was saying in his stories.
In any case, Amazon's Philip K. Dick's Electric Dreams might be the single closest show to Black Mirror that is being broadcast at this point in time. In fact, the two are so similar that interested individuals should expect some overlap in themes in some episodes. Regardless of whether people are already familiar with Philip K. Dick's writings or not, the show based on his stories is definitely worth checking out.
The Handmaid's Tale
The Handmaid's Tale isn't science fiction, but it can be considered a next-door neighbor of sorts, seeing as how it falls under the same umbrella of speculative fiction. For those who are unfamiliar, the show is based on a book penned in the 1980s, which in turn, was inspired by the trends that the author Margaret Atwood could already see in U.S. politics. The show has managed to win much praise from both critics and consumers. In part, this is because it is an excellent adaptation of its source material that isn't afraid to step beyond its limitations. However, it should also be noted that it has gained particular relevance in recent times.
On the whole, The Handmaid's Tale isn't meant for every viewer. Perhaps unsurprisingly, the story of a woman seeking some measure of individualism while struggling to survive in a totalitarian society that has reduced her to a broodmare doesn't exactly make for light viewing, meaning that it can be hard for some interested individuals to get through. However, for those who enjoyed the darker episodes of Black Mirror, it can be well worth viewing.
The Twilight Zone
Of course, The Twilight Zone merits a mention when it comes to anthology shows that explore potentially disturbing topics. After all, the original version remains very influential in spite of its age, so much so that it might be worth watching it just to get a good idea of its place in the pop cultural landscape. However, for people who are less than enthusiastic about watching old shows made decades and decades ago, it is worth noting that a Twilight Zone reboot is being broadcast at this very moment.
Naturally. the reboot shares a lot of similarities with its predecessor. However, it is even more topical, which is wholly unsurprising when it is made in the present rather than in the past. Its execution of its premise isn't perfect by any means, but it is clear that the show was made with considerable care and consideration.