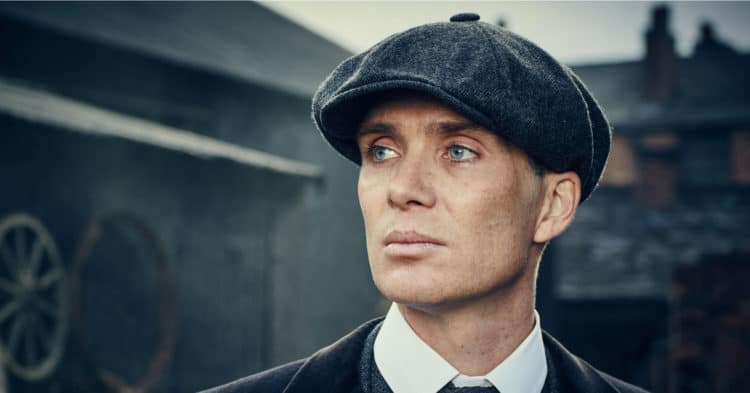 Does anyone else think that Tommy Shelby might be nearing the end of his run in Peaky Blinders? It's true that without him the show might not be as entertaining since Cillian Murphy has been the shining point of the story, and despite playing an entirely fictional character he's been very entertaining throughout. The show itself is one that a person really has to sit and get into, otherwise just spending a few minutes on it here and there might not be enough to really get enough out of it. But learning that the Peaky Blinders did exist, if in a slightly different capacity and well after the show establishes, might be enough for some people to think about checking it out for themselves. As for Tommy, he's been a tortured and rather troubled individual for a while now in the show, and while he's done what he could to keep things together, the losses he's incurred and the damage his body and psyche have taken throughout the course of the show makes it hard to think that he has a lot left to give. It could be that there's a definite plan for him, but at this point it feels as though he's meant to suffer as much as possible for one reason or another. From the PTSD he's suffered following his time in WWI to the time he's spent on the street and the stress he continues to field from his family, it's a wonder that the character hasn't been written as having some sort of facial twitch by now given that he's dealing with a lot of stress.
He's no angel to be certain, and he's done a few things that have been less than noble, but a good deal of the time he's been attempting to help his family and to maintain their place in the hierarchy within the community they've made their own. Thinking he should eventually die would be more of a plot device that would signal the end of the show at some point since taking him out would be kind of a death knell for the whole thing since the story has really centered around him for the most part for much of its run. While the real Peaky Blinders never had any Tommy Shelby in their ranks and didn't really gain much notice until the show came out, Cillian Murphy and the rest of the cast have really gone a long way towards making certain that people are willing to take note of the show and the very realistic manner in which the lifestyles of the Shelby's have affected the people around them and how their own prosperity has come at a great and terrible price at times. Of course the one thing making everyone think that Tommy's run might be over is that by the end of season five he's holding a gun to his head after a failed assassination attempt on Oswald Mosley and the specter of his deceased wife, Grace, is telling him to just end it, to put and end to his life and end his suffering.
The creator of the show has already taken the time to tell viewers not to worry over the fate of Tommy Shelby, since he has a definite plan in mind of what will happen near the end of the show. That might placate a few people, but a lot of folks have come to realize that Peaky Blinders is one of those shows that you don't just assume that something will happen and then rest on your laurels, as anything could happen in a fictional setting with fictional characters that could come and go as the director wishes. In other words, just because Tommy is safe at the moment and won't be likely to kill himself doesn't mean he'll make it to the very end of the show. That's obviously less than hopeful for the character, but of course the one thing to fall back on at all times is that he's the main character, and giving him the ax without having developed another character that could take his place, even if for just one season, wouldn't be a smart move for any show, let alone one that hasn't trained a backup. The question of course though is SHOULD Tommy die. That's a harder question to answer simply because it tries to bring to bear everything he's done in his life, good and bad, and asks a person to give an honest opinion. For all the destruction he's caused and all the pain some might say that yes, it's time for him to end or someone to end him, but others would give an emphatic no since he's due a bit of peace eventually, and should be able to see the final episodes and beyond.