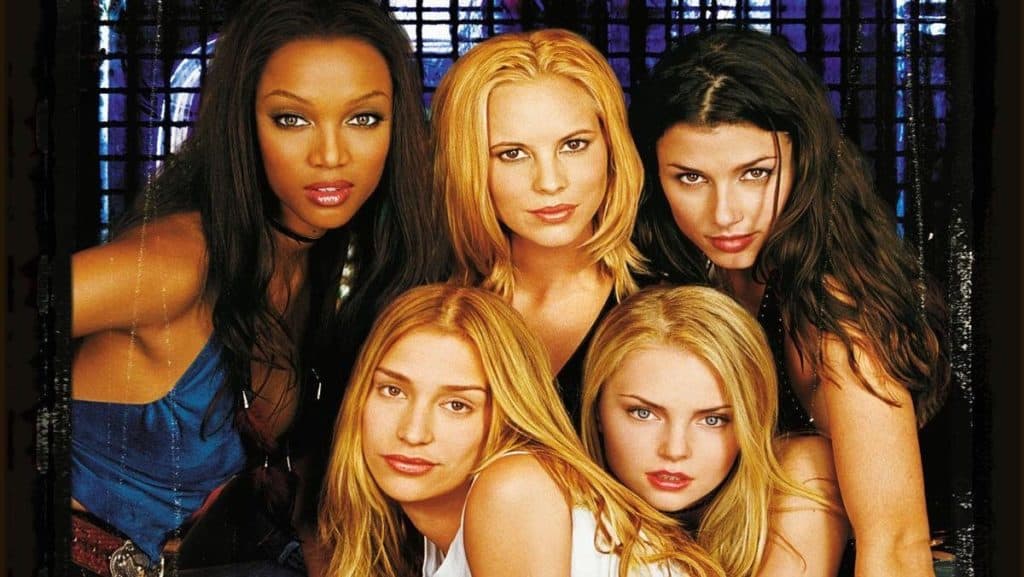 What's really funny about the saying 'that movie couldn't be made today' is the fact that reboots and remakes are following roughly the same formulas if they really have the desire to be successful. Those that don't might find that the attention they want isn't bound to come, and there's a very simple reason why. People want to see something updated, new, and exciting, but they don't want the overall formula to change. When it does, then the movie or series in question needs to be undeniably awesome, since otherwise most fans are going to turn their head and walk away. When thinking about a Coyote Ugly reboot, or a series, as has been mentioned, it feels as though there is a way to make either one work, but a series might get too old too quickly and a movie might flop unless the original actors were willing to make cameos at the very least, and possibly show up for more than this if their schedules allow for it. As a knee-jerk reaction, the answer to whether this should be rebooted or not is, in my own opinion, absolutely not. But others definitely feel a different way about it. 
There are people that stated that Coyote Ugly was a less than desirable movie thanks to the way it depicted women, but that makes a person wonder if those critics ever watched the movie, or if they went it with a personal bias and didn't consider what things might look like from a different perspective. To start with, Mario Bello's character, Lil, made it pretty clear what the bar was all about and what kind of people she was catering to. What she also did was lay down ground rules that made it possible for the women to look available but never BE available. In other words, they were to keep their customers spending money with their natural charm and looks, but weren't to date their customers or bring their boyfriends to the bar. Those are pretty simple and respectable ground rules. 
Plus, if anyone remembers, the women that worked at Coyote Ugly weren't all tough as hell, but at least one or two of them were, and they had a trusted bouncer that helped to keep things in order. It was also a plus that the atmosphere was focused around good-looking women that were just trying to have fun and entertain the clientele in order to get them to keep spending money, which is what businesses need to thrive. The idea of sexualizing the women in this movie was an issue that a lot of people spoke out about, but if a reboot or a series wasn't ready to do the same thing, then there's a good chance that both would fail in a big way since like it or not, Coyote Ugly is known for the attractive women that dance on the bar. As far as being degrading to the women might go, one has to remember that it's a place of business, and those that aren't comfortable with this type of work aren't bound to last long, meaning they'll give a chance to someone that doesn't mind getting up and having fun on the bar. 
As far as any possibility that a reboot could do anything significant, it's fair to think that it's possible, but unless the original women were ready to come back for a short scene or two, then it's not entirely likely that Tyra Banks could pull this off on her own. For one, despite being a world-famous model, she's not a bad actress, but there's no Oscar being polished with her name on it. Tyra would either need the other women with her, or she would need a new crop of young ladies that could possibly be molded into what Coyote Ugly is all about. So far it doesn't sound as though there are a lot of details, and that this might be more rumor than anything. But it's easy to think that people are going to put in their two cents on this matter given that the movie was enjoyed by a lot of people and is something that should be given a bit of respect when it comes to bringing it back. 
Initially, it would appear to be a bad idea since Coyote Ugly is one of the many movies that felt like it was released at the right time to capture the attention of the audience. As of now, some folks might actually be offended by the movie for a few reasons, even if it might sound kind of silly and even a bit personal. But if a reboot is in the works, one can only hope that it will follow the model it was given by the movie that was released in 2000.