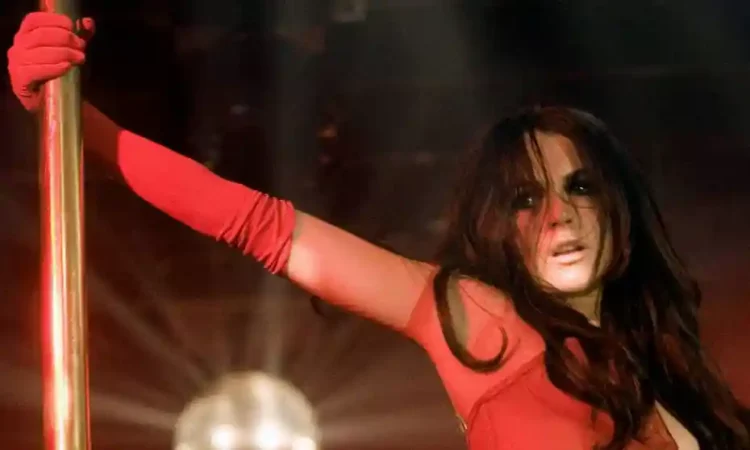 Lindsay Lohan's career was on a high when both Freaky Friday and Mean Girls turned out to be a huge success critically and financially. Now, the actress had some personal issues that contributed to her career stalling following those two films; however, one of the big nails in her coffin was the tragedy known as I Know Who Killed Me. This was the first fully adult role for the actress and the film turned out to be a disaster. The 2007 mystery thriller is about a woman named Aubrey Fleming, who happens to become a victim of kidnapping. When Aubrey is found barely alive, there's a shocking revelation about this young woman: She claims to be Dakota Moss. Some wonder whether Aubrey is mentally ill, intentionally lying, or if there's some type of truth to her claim.
Here's the thing, the premise of I Know Who Killed Me isn't bad. In the hands of the right writer and director, this could've been a great twisty and taut mystery-thriller. However, I Know Who Killed Me is straight-up dumb and ludicrous. For those of you who haven't had the chance to see this "amazing" film, the big twist is that Aubrey and Dakota are twin sisters. According to the plot, these two have a psychic link with one another and Dakota suffered the same injury as Aubrey because she can feel the same pain as her sister. It makes no sense, but let's go with this absurd plot twist. If Dakota and Aubrey are twins, why the hell didn't the mother know about this? Their own mother has never mentioned the fact that she had another kid. The film tries to explain this ridiculous plot hole but fails at every turn. First, let's get rid of the part where Dakota and Aubrey can feel the same pain. It makes no sense whatsoever. If I Know Who Killed Me wanted to get Dakota in a dire state, then the film could've played off Dakota being a stripper by her being stalked and attacked by an obsessed customer. It would've been a great red herring that the cops think that they got their guy, but it turned out to be Aubrey's music teacher in the end. It feels as if the film has a lot of cool ideas, and the writer went out of his way to make sure he can pen a script around those cool ideas. I Know Who Killed Me turns out to be a non-sensical mess when the solutions to most of these plots are simple.
How someone thought it would make sense to have Dakota and Aubrey be twins without the mother even having any sort of clue is crazy. Why not have both the parents dead? The mother and father didn't need to be for the plot to properly move forward. In fact, the whole crap about the father hiding the truth while the mother was oblivious to the situation would've disappeared as well. That way, the twist would actually make more sense because neither parent would've been able to vouch that Aubrey and Dakota are twins. Aubrey could've been a loner with just a boyfriend and no family. Dakota could've had a foster family, but her corruptive and promiscuous lifestyle have turned them away. The story didn't need to be this convoluted. There's a such thing as a suspension of disbelief. Can I believe that aliens exist? Definitely! as long as the story makes sense for the world presented. Just because I know Who Killed Me is a movie doesn't mean that it's allowed to do insane things to get from point A to B. More importantly, since the film isn't self-aware that its plot is ludicrous then it comes across as tone deaf and laughable. The focus should've been on Aubrey/Dakota and finding the true kidnapper. Erase all the family drama but do keep the air of mystery on who Aubrey/Dakota is. It makes sense that her boyfriend wouldn't be able to tell that it's Aubrey's twin sister. Maybe he grows a bit suspicious about his girlfriend suddenly acting different? Perhaps he goes into his own investigation about Dakota.
Of course, this is modern times so a DNA test can simply solve that problem with ease, but the film could've played with that plotting as well. I Know Who Killed Me is a laughably bad film because it goes out of its way to be clever, but in reality, it's an incredible mess. Had another draft eliminated all the ridiculous plot holes then this could've been something truly special.
Tell us what's wrong with this post? How could we improve it? :)
Let us improve this post!