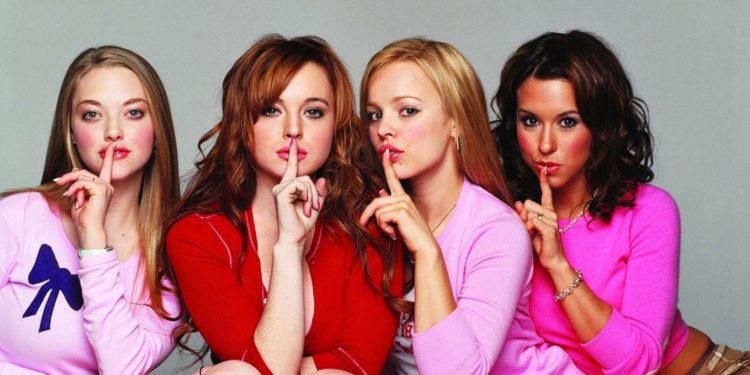 Since her feature debut in Parent Trap, Lindsay Lohan was seen as the future of the business. At such a young age, the actress had a charming personality, a magnetic presence, and excelled at being the lead in Parent Trap and Freaky Friday. However, Mean Girls came around and Lohan confirmed that she was here to stay. A more mature role than her previous efforts, Lohan showcased why many saw a bright future for the young starlet, easily pulling off the role of Cady Heron, solidifying her star power. However, following Mean Girls, Lohan hasn't exactly had the best film career. The quality of the actress's movies failed to recapture the magic she had during her early years; however, it was her behind-the-scenes behavior that really put a screeching halt to her career.
Unfortunately, Lohan's partying lifestyle took over and she reportedly became addicted to cocaine, ecstasy, Ambien, and Adderall. Her partying was noticed around 2006, with Lohan befriending Paris Hilton and the two going to the hottest nightclubs in town. Lohan's life spiraled out of control and in turn, so did her professional behavior. Deemed too big of a risk, Lohan was replaced in several movies, notably The Edge of Love, A Woman of No Importance, Poor Things, Inferno, and The Other Side, with the director, reportedly stating that the star was not bankable. Lohan has also turned down a couple of roles that could've given her career a chance at a comeback. She was offered a spot on Dancing with the Stars, but Lohan felt it was bottom of the barrel, "I would never stoop to reality television." The crazy thing is that Lohan had her own reality show in 2019, Lindsay Lohan's Beach Club. She was also offered the role of Jade the stripper in The Hangover, but Lohan saw no potential in the comedy. Jade wasn't exactly the star of The Hangover, but the film grossed over $277 million at the box office, and more importantly, Ed Helms, Bradley Cooper, and Zach Galifianakis became huge stars following the break-out comedy. Lohan also became notorious for her unprofessionalism behind-the-scenes, with William H. Macy, Jane Fonda, and producer James G. Robinson publicly blasting the star for consistently being late.
Lohan appears to be in a better place now than she was during the middle portion of her career; however, the actress's career just hasn't recovered following her antics that soured many producers and executives against her. Her big role, I Know Who Killed Me, was supposed to cement her status as a leading lady, but the film was trashed by critics and notably won a Golden Raspberry award for worst actress. Lohan has only been in two films that have received a good score on rotten tomatoes, but Machete was a minor secondary role for the actor that didn't set the box office on fire and Love, Marilyn wasn't a theater release. So, does this mean that Lindsay Lohan's legacy has been tarnished? To be clear, this article in no way, shape or form is a judgment on the actress herself and troubles that she's been through. We're all humans, so none of us are perfect. I'm not going to blast Lohan for the struggles that she's had to deal with, but there's no denying that its what ultimately killed her career. The main issue with Lohan is that she hasn't made a memorable film since Mean Girls.
Hell, I would go so far to say that she hasn't made a good film since the 2004 feature. Now, this isn't a shot at Machete, or Love, Marilyn as the first is a bloody-good fun Robert Rodriguez movie and the other one was a documentary. Meaning, that Lohan wasn't the focus on either pic. Sure, I'm pretty sure many guys got off on Lohan's sexy video with Danny Trejo and her film mother, but that moment didn't reinvigorate Lohan's career. Lohan's legacy isn't tarnished because of her past issues with drugs and alcohol, it's that she failed to evolve within the industry as an adult actress. Mean Girls is a timeless classic and it'll always be her definitely highlight. Can Lindsay Lohan experience a late career resurgence? Of course! There's been several high-profile actors who have dealt with personal issues in their careers. One of the biggest is Robert Downey Jr., who also had a substance abuse problem in the late 90s/early 2000s. Personally, I don't know what Lindsay needs to do to get her career back on track. The obvious solution is that she needs to start picking better scripts, but as previously mentioned, her reputation has been shot because of her unprofessionalism. Whatever the case may be, if Lohan is unable to bounce back with a string of excellent movies, then unfortunately, her antics and public image will remain the big part of her adult career.
Tell us what's wrong with this post? How could we improve it? :)
Let us improve this post!