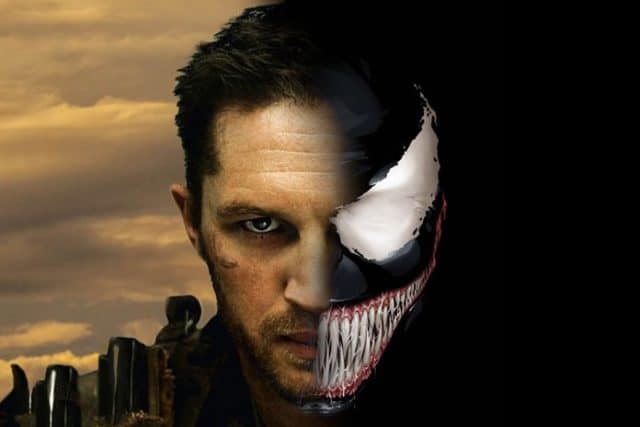 The MCU has been teasing this character for so long that it seems almost vindictive. Venom is an absolute nutcase of a character that has plagued Spiderman for so long that it's impossible to think that he hasn't become one of the webslinger's primary enemies. Plus, he has powers akin to Spiderman, is several times stronger, and is definitely an off the wall psychopath that seems virtually unstoppable. Strangely enough he's also been a hero of sorts in the comics. So the only question now is, who is Venom going to be going against?
Topher Grace, you are so not invited.
5. Jack O' Lantern
This Halloween-themed baddie is almost like a cross between the wicked witch of the west and the Hobgoblin. If you don't remember the Hobgoblin don't worry, he was almost like a knockoff Green Goblin. Anyway, Jack is more like a mercenary bent on killing people so long as his bank account feels the gratitude of those he's working for. He hasn't had a lot to do with Venom, but there's a good chance he might fit into this type of movie.
4. She-Venom
Eddie Brock's wife left him not long after he started getting weird and obsessing about Spiderman. Not long after she just about died and it was Eddie that saved her by fusing a part of the symbiote to her being. Unfortunately as you might have guessed that had some serious side effects, and she became a deranged, psychotic killer not unlike Venom. This character could lead to an ultimate showdown between husband and wife that could be interesting.
3. Shriek
Imagine someone that could reach into your deepest, darkest past and use those emotions against you. Oh, and she can manipulate sound to her advantage, and she's in a constant on-again, off-again relationship with Carnage, who will be talked about on this list in just a bit. She's not always associated with Venom, but considering how vulnerable the symbiote is to sound it could set up a very interesting battle.
2. The US Government
Spats between the US government and superheroes, and villains, seems to be an inevitability that just can't be left out. The government doesn't want super-powered beings running around without being accountable and they certainly don't want villains like Venom operating with absolute impunity. However, they are usually shown in films to be after the kind of power that villains possess to use it for the "greater good".
1. Carnage
If you want a knockdown drag out fight to the death then look no further. These two have hated one another for so long in the comics that animosity is about the only way they can communicate. Carnage was made from the same stuff as Venom, but the pairing with Cletus Kassady, a known psychotic and one of the worst types of people to give superpowers to, was a stroke of horrific genius in the comics. Whereas Venom tried to become a hero, Carnage has no such aspirations and will go crazy without any provocation. These two ripping and tearing at each other could create an epic fight of such proportions that there might not be anything left once it's all said and done.
You might have noticed Spiderman didn't make this list, and there's a reason. He will not be in the Venom movie, and there's a possibility that the two won't clash unless Sony's version of Venom seriously impresses the MCU. Pray for Venom to do well so that we get the fight we really want on screen.
Save