As with many teen romantic comedies of the 2000s, She's the Man (2006) was popular amongst film audiences thanks to its stellar cast and fun plot. Although the movie was a commercial success, it received mixed reviews among critics. Top movie aggregation websites mostly gave it below-average ratings.
The movie's plot was inspired by and loosely based on Twelfth Night, or What You Will, a romantic comedy by William Shakespeare. She's the Man revolves around a teen girl who disguises herself as her brother to play in his new boarding school boy's soccer team. Beyond its plot, the film's success stems from its amazing cast. Here are the top cast of She's the Man and what they've been up to.
Amanda Bynes as Viola Hastings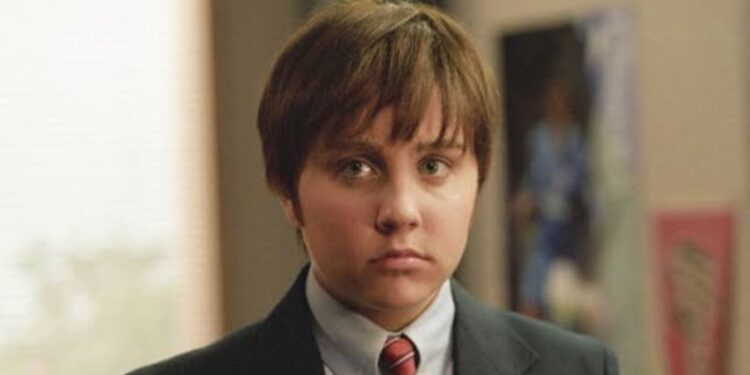 Amanda Bynes played the lead role as Viola Hastings. The character was a super-talented soccer player who discovered her girl's team was cut. Desperate to continue playing soccer, Viola tries to convince her High School, Cornwall Prep, soccer coach to let the girl's team join the boy's team. When the coach refuses, Viola disguises as her brother (who secretly follows his music band to London), enrolls in his school, Illyria Prep, and joins the soccer team. The movie's plot also centers around her romance with Illyria's soccer team captain, Duke Orsino.
Amanda Bynes was one of the most sought-after teen actresses in film of the early to mid-2000s. After She's the Man, Bynes played Penny Lou Pingleton in the musical romantic comedy Hairspray (2007). She played the titular character in Sydney White (2007) and the supporting role of Marianne Bryant in Easy A (2010). However, the Nickelodeon star has been on an acting hiatus since 2010. Although she admits to smoking marijuana when she was 16, her public breakdown in 2013 and involuntary psychiatric hold kept her from acting. With the conservatorship granted to her mother ending in the spring of 2022, Bynes is healthy and ready to take on new roles in film and television.
Channing Tatum as Duke Orsino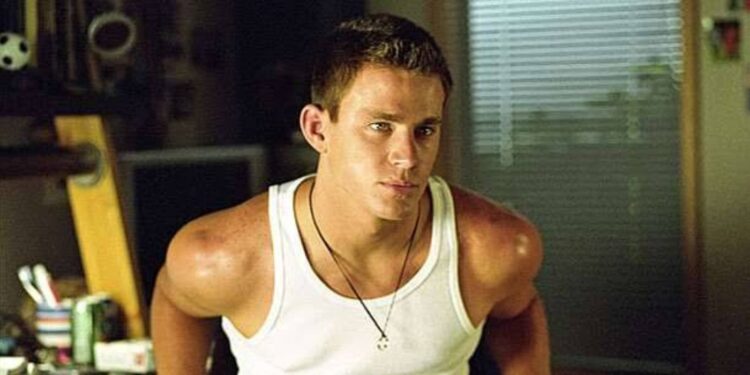 Channing Tatum was cast as Duke Orsino, the captain of the Illyria Prep boy's soccer team, in She's the Man. His character was caught in a love triangle and became the love interest of Amanda Bynes' character. The role was Tatum's first lead role in his career. Interestingly, it was Amanda Bynes who persistently ensured Tatum landed the role. Producers were initially skeptical of using an almost 26-year-old Tatum to play a high schooler.
With the success and exposure the movie brought him, Tatum's career upturned. Tatum also openly credits Bynes for helping to launch his acting career. Tatum went on to star in several other Box Office hits. He played Conrad S. Hauser/Duke in G.I. Joe: The Rise of Cobra (2009) and its sequel, Greg Jenko in 21 Jump Street (2012) and its sequel, Magic Mike (2012) and its sequels, White House Down (2013), Free Guy (2021), and The Lost City (2023).
Laura Ramsey as Olivia Lennox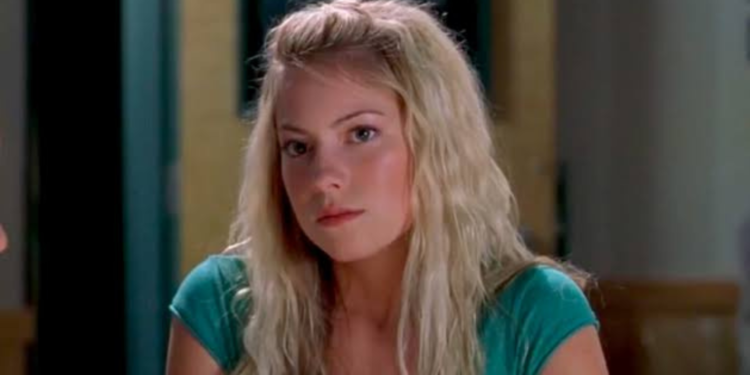 At Illyria Prep High School, Olivia Lennox is the smart girl that falls in love with Viola's Sebastian (her brother's disguise). She gets closer to the disguised Sebastian when they become lab partners. Laura Ramsey played Olivia Lennox and has continued to star in various roles in film and television. She starred in The Ruins (2008), Kill the Irishman (2011), and Are You Here (2013). Her last feature film appearance was in Todd Sklar's comedy Awful Nice (2013). In 2015, she was cast in the lead role as Rebecca "Becca" Brady in VH1's comedy-drama Hindsight. After an eight-year hiatus from acting, she returned in 2023, playing Cindy in Maritte Lee Go-directed TV movie A Rose for Her Grave: The Randy Roth Story.
Vinnie Jones as Coach Dinklage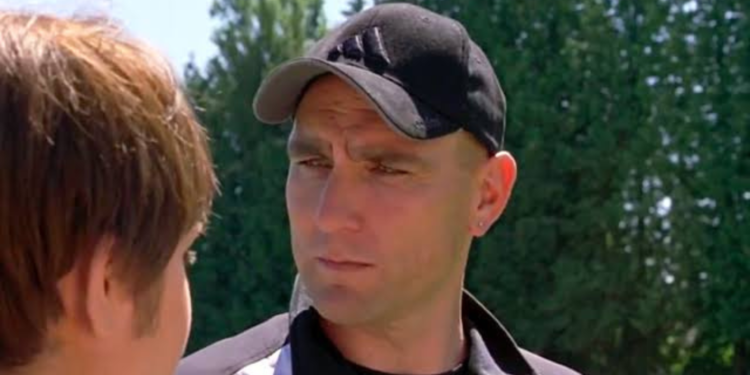 Vinnie Jones was cast as Illyria Prep High School's soccer coach Dinklage in She's the Man. Jones was a well-established actor before being cast for the role. Besides his wealth of acting experience, Jones was an actual professional soccer player before becoming a professional actor. He played for popular English clubs like Leeds United (1989–1990), Sheffield United (1990–1991), Chelsea (1991–1992), and Queens Park Rangers (1998–1999).
After She's the Man, Jones starred in other critical and commercially successful movies, such as X-Men: The Last Stand (2006) and The Ballad of G.I. Joe (2009). In television, he played Danny 'Brick' Brickwell in Arrow (2015–2018), Gareth in Galavant (2015–2016), Gunter Gastafsen in Deception (2018), and Albi Briscu in Law & Order: Organized Crime (2021). He has several upcoming productions in film and television.
David Cross as Principal Horatio Gold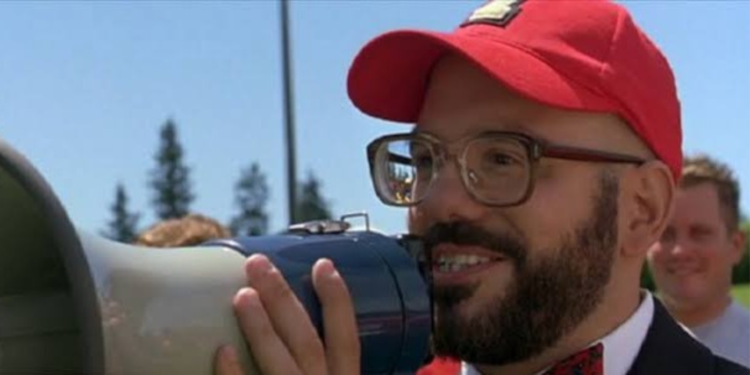 Actor and comedian David Cross was cast as Principal Horatio Gold in She's the Man. Cross' character was the Principal of Illyria Prep boarding High School. Since then, Cross has succeeded as a comedian, film and television actor. Some of his notable works in film post-She's the Man, are Alvin and the Chipmunks (2007), Kung Fu Panda (2008), Megamind (2010), and The Post (2017). In television, he appeared in Arrested Development, The Increasingly Poor Decisions of Todd Margaret, The Heart, She Holler, and Goliath.
Robert Hoffman as Justin Drayton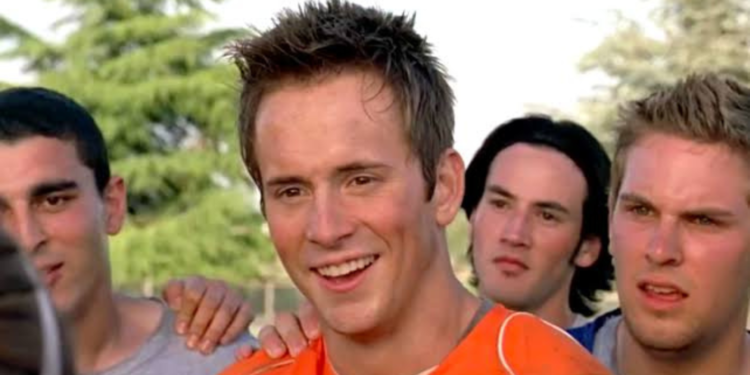 Justin Drayton was Viola Hastings' boyfriend at the start of the movie. She broke up with him when he didn't defend her against the school's decision to cut the girl's soccer team. He later became Duke's rival. Robert Hoffman played the character. Hoffman starred in several other movies and TV series before taking a break in 2016. He starred in National Lampoon's Bag Boy (2007), Step Up 2: The Streets (2008), Lap Dance (2014), and Amateur Night (2016). In 2012, he played Caleb Walsh on The CW's teen drama 90210.
Alexandra Breckenridge as Monique Valentine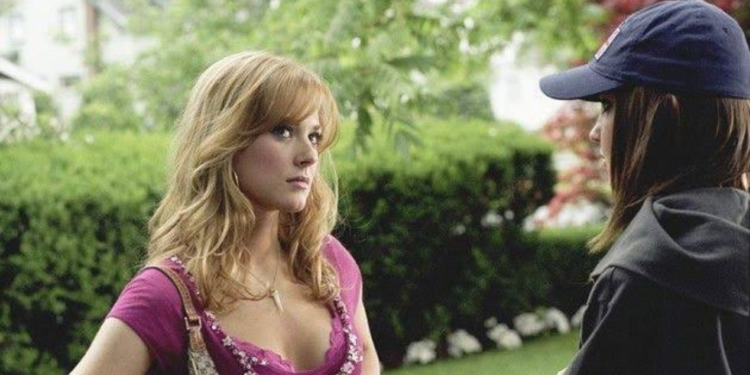 Monique Valentine is one of the movie's annoying characters. She was Viola's brother's (Sebastian) superficial girlfriend. When Viola disguised as Sebastian, she broke up with Monique. Alexandra Breckenridge went on to star in more roles in film and television. She starred in Other People's Children (2014), Zipper (2015), and Broken Vows (2016). On the small screen, some series she played notable roles include Dirt (2007–2008), The Ex List (2008), American Horror Story (2011, 2013), Save Me (2013), and Virgin River.
Julie Hagerty as Daphne Hastings
Julie Hagerty played Daphne Hastings, the mother of Viola and Sebastian. She later starred in Confessions of a Shopaholic (2009), Noelle (2019), A Christmas Story Christmas (2022), and The Out-Laws (2023). In television, she starred in The Winner (2007), Family Guy (2011–2019), and Black Monday (2019–2020).
James Kirk as Sebastian Hastings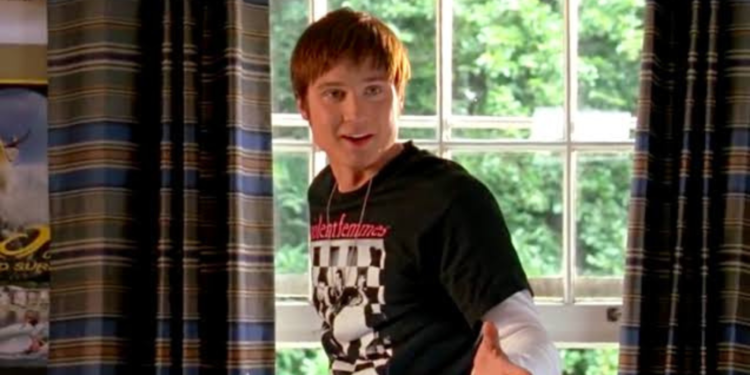 James Kirk was cast as Amanda Bynes' character's brother, Sebastian Hastings, in She's the Man. After the movie, he starred in several short films and TV movies. He also guest-starred in a few TV shows. His last on-screen appearance was playing Marcus in Needle in a Timestack (2021). Kirk wasn't the first choice to play Sebastian. Jesse McCartney was initially considered for the role, but he wasn't available during the filming of She's the Man.