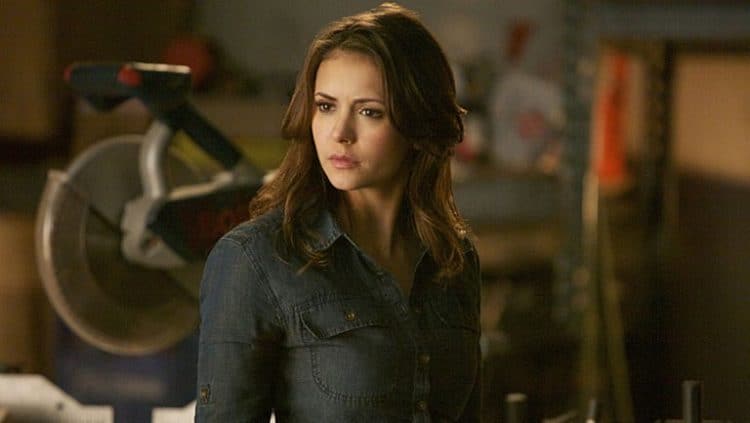 Nina Dobrev is another in a long line of actors that did attend college but didn't finish as she went on to start her acting career. It's hard to fault this decision honestly when an individual actually breaks into the business and starts doing pretty well as Nina has. She might not be the top tier when it comes to stardom but she's definitely a name you hear now and then that is easy to remember so long as you've seen her before. In a way she's one of those actresses that's good at what she does but not so inherently memorable that you might recognize her without having to see her in a movie first. Some people might not need that but others do, and while it's in no way an indication of her talents it's more along the lines that she's appeared in a lot of movies that simply haven't gotten the same kind of attention that bigger blockbusters have. She's a very convincing and talented actress, but at this point she really needs a big movie to push her name in a much bigger way.
Here are five of her greatest movies.
5. Flatliners
Honestly Mike D'Angelo from AV Club and many others weren't exactly fair to Flatliners when it came out. It's true that it was a blatant and modernized copy of the 1990s version, but some folks even went so far as to rip into the original as well. This is one of those movies that you don't watch just for shock value since it carries a much more intense message that gets lost unfortunately in the attempt to be smarter than it actually is. The inclusion of Keifer Sutherland was a nice touch since he was the lead in the original and the man who came up with the idea in the first place to 'die' and then come back. Of course he and all of his peers lived, unlike poor Ellen Page's character.
4. Let's Be Cops
Frank Scheck of The Hollywood Reporter wasn't the only one not really impressed by this movie but then again it's a matter of personal taste since this was one of those movies that didn't aim to take itself that seriously since the laughs and hilarity were well designed and made to simply cause people to bust up. When two friends decide to dress up as cops for a party they somehow end up taking things too far and as a result have people believing they're cops. The problem comes when they have to act the part and have no idea what they're doing, especially when it comes to procedure and actually acting like a cop.
3. Then Came You
It's interesting how tremendous an impact that one person can have on our lives when they come in and how they can change us in such fundamental ways before they leave once again. Skye has only a limited time before her cancer ends her life, but when she takes to Calvin she does her best to insure that his life will go on the way he wants. When she sets Calvin up with his dream girl, Izzy, he has to reluctantly tell Izzy that he doesn't have cancer as Skye said, after which she breaks up with him. But after Skye's passing his life begins to change as he starts to take more risks and live a little, during which he and Izzy seem destined to get back together.
2. The Perks of Being a Wallflower
It's tough being the outsider in any group, at least until you find one or two people that are willing to accept you for you who are. At that point it becomes necessary to just be you, but some people can't even do that since being who they are tends to send the wrong signals. Once you learn how to accept the people around you and then yourself you tend to let go of the inhibitions and reservations that hold you down so easily and just start living. In a big way depression is harder than most might think to get past, but when you meet those that know how to detour around it and find the real you, life takes on a whole different meaning.
1. Dog Days
Peter DeBruge of Variety kind of puts it best by stating that this movie focuses more on the dogs than the owners, at least in one perspective, since it's obvious just how the different stories in this movie are going to end up by the time the movie ends. The great part about this however is that in the long run the message is clear that dogs and the joy and uncertainty they can bring to life still conspire to bring people together for a bigger purpose.
She definitely likes acting in meaningful movies.