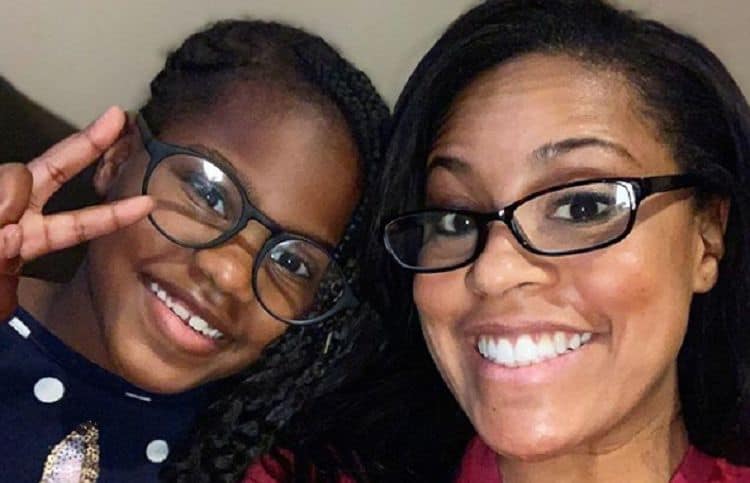 In December 2019, Sheinelle Jones announced that she would no longer be hosting "Weekend Today" but would continue co-hosting "3rd Hour of Today." She cited her reason for leaving as the need to spend more time with her family, seeing that she spends most of her time working thus misses out on quality time with her children. She has of late been receiving lots of love from her fans as she continues to recuperate from her vocal cords surgery. Besides being a mother of three and an outstanding news anchor, you most probably do not know a lot about her personal life or how she came to be a journalist. Read on find out.
1. She is a friend indeed
It is in difficult times that real friends reveal themselves, and Sheinelle proved that she is one person Dylan Dreyer could count on whenever motherhood drove her to her edge. Dreyer admitted that she had to seek the help of a bottle of wine during sleepless nights. However, Sheinelle came to her rescue; being a mother herself, Sheinelle was empathetic to Dylan's situation hence gave up a shoot to enable Dylan to get some rest.
2. She was determined to be a journalist
They say the journey to the top is full of hurdles, but the view up there is amazing. That said, Sheinelle started working towards her dream job while still in high school. In her junior year, she learned how to edit scripts while interning at the USD259 building; then, in her senior year, she ran teleprompter on Channel 12. Having cemented her love for journalism, Sheinelle chose it as her major at Northwestern University before continuing to intern at various other networks for free throughout her summers.
3. She pictured herself as a journalist since she was a child
Every teacher asks her students to write down what they want to be when they grow up, and in grade 5, Sheinelle's teacher did the same. Consequently, Sheinelle drew herself as an anchor, completing the look with hoop earrings. Moreover, besides looking up to musicians like Janet Jackson, whose pictures she had plastered on one wall, Sheinelle also had headshots of the local news anchors on another wall. To cap it all, she did not want to be an anchor in just any station; she specifically wanted to be on NBC's "Today" show as she told KMUW.
4. She does not try to be supermom
Any parent with adult children will tell you that the kids grow up so fast that you wish you had spent more time with them when they were much younger. Sheinelle is not ready to live a life of regrets. Therefore while others will try to ensure everything is organized and the children get home-cooked meals, she will order a pizza once in a while when she is tired. Besides, she does not mind piling up some laundry after taking it out of the dryer if she does not have the energy to fold it.
5. Her best parenting advice
It has been said that the way you speak to yourself matters a lot, but for children, it is the way you talk to them that impacts them the most. Sheinelle discovered this parenting tip early in her motherhood journey; therefore, the moment her children walk into her bedroom, she always tells them something positive. As she told Parents, it does not cost a thing to give the children a positive word that will impact them for that day. The cumulative effect of the daily affirmations will go a long way in positively influencing children's lives.
6. The origin of her name
You have to admit that Sheinelle is a unique name, and the anchor revealed how it came to be. Since her mother is called Sheila and her father is Darnell, the two combined their names to form "Sheinelle" which is pronounced with a silent "I." Her children have frequently heard her introducing herself on television; therefore, they have taken to calling her "Sheinelle Jones" instead of "mommy" regardless of how often their mother corrects them.
7. She has the same love story with her parents
When Sheinelle recounted the story of how she was born, she said that her mother, Sheila, fell in love with a handsome young man called Darnell, when they were in college. A few years later, they welcomed a daughter whom they named Sheinelle. Similarly, Sheinelle met her husband while at Northwestern University. She was at the time his tour guide when Uche was a senior, and in September 2007, they got married at the Rittenhouse Square Philadelphia.
8. Her grandmother inspired her to be a news reporter
When Sheinelle talked to NBC she said that her grandmother Jo Brown always had time for her which pushed her to become a news reporter, despite being a busy woman, Jo Brown usually took her little granddaughter around town for drives, and they would read street signs. Sheinelle became so good at English that she exclaimed it was an easy language which prompted her grandmother to speak to the school's principal. The reporter found herself in an AP English class and later on, she knew without a doubt that she wanted to be a news reporter and even started practicing her interviewing skills with her brother.
9. She had to have two weeks of silence before having vocal cord surgery
Several years ago, Sheinelle kept clearing her throat, and a visit to the ENT specialist showed she had polyps. Although the problem went away, it recurred, and in February 2020, she needed to have surgery to arrest it before it became worse. Sheinelle's first task was explaining to her children in a language they would understand that she would be away for a while due to surgery. It was not a welcome action considering that she had to miss brunches with her friends and have two weeks of silence before the surgery.
10. She kept waiting for her husband to propose
Magical engagements are every girl's dream, and after dating Uche for more than seven years, Sheinelle felt it was time for him to propose. Therefore on two separate occasions, she thought he was going to go down on his knee, but he did not, so she learned to stop expecting it to happen. Her lack of faith in the engagement ever happening almost made her miss it; when Uche asked her to get out of the car to go to their favorite spot on the lakeside, she refused because it was raining, and she did not want her hair to get wet. Eventually, she gave in, and it was there that Uche proposed to her, finally.