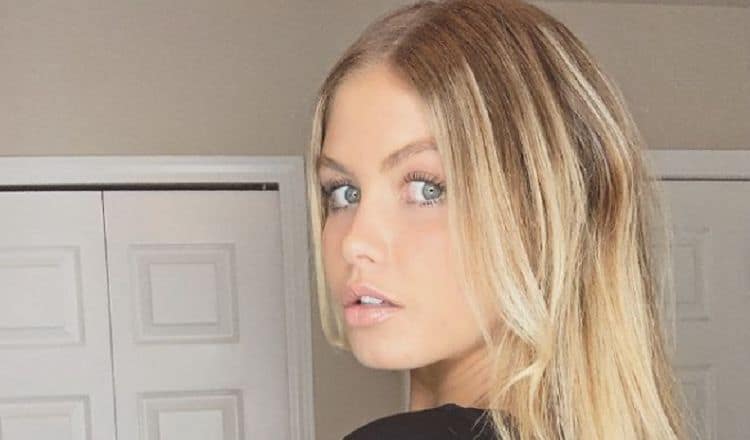 As "Temptation Island" returns to our screens, viewers are eager to learn more about the individuals seeking love on national television. Reality shows like this have provided a much-needed escape for those struggling with the challenges of the past couple of years. One of the women hoping to find love this season is Katrina Koomen, and we've got the inside scoop on her life.
1. Age is Just a Number
At just 23 years old, Katrina is one of the younger contestants on the show. While some may argue that she's too young to be seeking a serious commitment, we believe that everyone has the right to search for love at their own pace.
2. Striking a Pose
Katrina is a successful model, which comes as no surprise given her stunning looks and athletic physique. Now, she's on a mission to find someone to share her life with, and we have faith that she can do it.
3. A Passion for Soccer
Katrina is a talented athlete, having played soccer at the collegiate level for the College of Charleston. She's currently pursuing a degree in marketing while continuing her passion for the sport.
4. Maturity Matters
Despite her young age, Katrina has a preference for dating older men. She's often been told that she seems more mature than her years, which could explain her attraction to men who match her level of maturity.
5. Wanderlust and Modeling
Katrina's modeling career has taken her to various locations, as seen in her Instagram posts. From New York to Miami and California, she's been making the most of her travels and living life to the fullest.
6. A Private Persona
Despite her public presence, Katrina keeps her personal life under wraps. Her social media accounts mainly showcase her modeling work, with brief captions that reveal little about her private life.
7. A Mother's Love
One aspect of her life that Katrina does share on Instagram is her close relationship with her mother. The two enjoy spending time together, working out, and bonding during quarantine. Katrina also appears to have at least one sister, possibly two.
8. Finding Balance with Yoga
In 2020, Katrina set a goal to delve into yoga, unaware of the impending global pandemic. As the world shut down, she found solace in the practice, which allowed her to maintain both her physical and mental well-being.
9. Appreciating Her Own Grass
In a rare lengthy Instagram caption, Katrina shared a valuable life lesson: instead of envying the seemingly greener grass on the other side, people should appreciate the beauty of their own lives and recognize that others may be looking at their grass with envy.
10. Playing the Game
While Katrina may not actively seek to break up relationships in her everyday life, she's not afraid to play the game on "Temptation Island." After all, that's the entire premise of the show, and she's ready to give it her all.