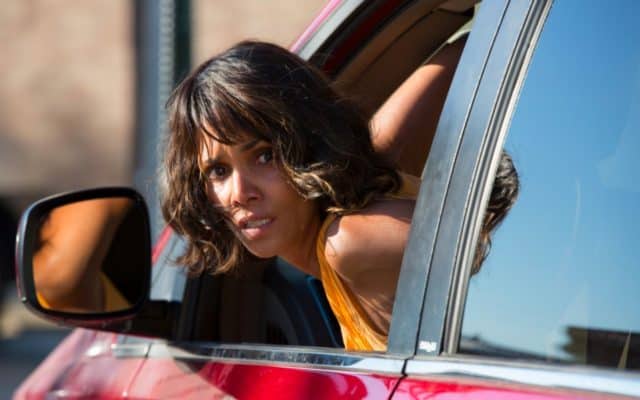 Halle Berry, 51, just discovered she was being replaced, either temporarily or permanently, by 23 year old singer Estrella Nouri. Her former romance with 35 year old Alex da Kid ended when she saw the two together. Maybe he got caught, or maybe he didn't care if he did get caught. (I'm betting on the latter.) Whatever the reason, the numbers just don't add up.
Berry looks great at 51, just as she looked great at 41, 31, and 21. Her problem isn't her attractiveness but that she has a history of making bad choices when it comes to romance. Two marriages, 2 divorces, and 2 children are another set of numbers that describe her success with relationships. It's easy to feel sorry for her, but on the other hand it's just as easy not to.
It is true that her looks can get her younger men, but what was she expecting? Alex da Kid was 16 years younger than her, so when he is 45 she will be 61. The romantic minds can argue that love doesn't have a number attached to it, but the practical side of it is that it usually does. Berry, Nouri, and whatshisname all belong to a world that is incomprehensible to most of us common people. Where love may be all that it takes in our world, the revolving door of celebrity relationships is ever-turning. One goes in, another goes out.
As a big fan of Halle Berry, her Instagram post is somewhat unbelievable. Her history says she is never done with love, so if she sticks to her decision, what does her future hold? Her children are young enough where they can take a considerable amount of her time and devotion, which is great. But her history is that having a man in her life is more of a necessity than an option. That leaves the question of what are her social options, presuming she wants an active social life.
A lot has been made here of her history, but what else is there to go by?
Here is the painful history.
John Ronan – March 1989 to October 1991
David Justice – February 1992 to June 1997
Eric Ben̩t РJuly 1999 to January 2005
Gabriel Aubry – November 2005 to April 2010
Olivier Martinez – July 2010 to December 2016
Whatshisname — September 2017 to December 2017
Before whatshisname, Berry's pattern was roughly 5 years from beginning of a relationship to its end. Many of the men she began dating she met within a year or so of her previous relationship. It's not that she's not trying, but without going into the details, it's either she is incompatible with marriage or she just keeps making the same bad decisions about the men she dates and believes will be there for her for the rest of her life. That presumes that is what she has been looking for over the last 25 years.
To end this discussion, I'll throw out one of those "every man's fantasy" scenarios and let you decide whether it is the men she chooses or her inability to be married. If you could be married to Halle Berry, what would your expectations of her be, providing she truly wants to have a normal, happy marriage? Would she think she is too good for you, or that she could leave her Hollywood past behind and settle down with someone who is committed to making her happy?
There are a lot of numbers to digest here — age of her romantic interests, longevity of relationships, number of times relationships ended in divorce. But all of her relationships have been connected to men with enough money to maintain her lifestyle. It was said earlier that she exists in a world that is incomprehensible to most of us common people. That world is surrounded by dollar signs; more numbers.
From the view of a common person, none of the numbers add up.