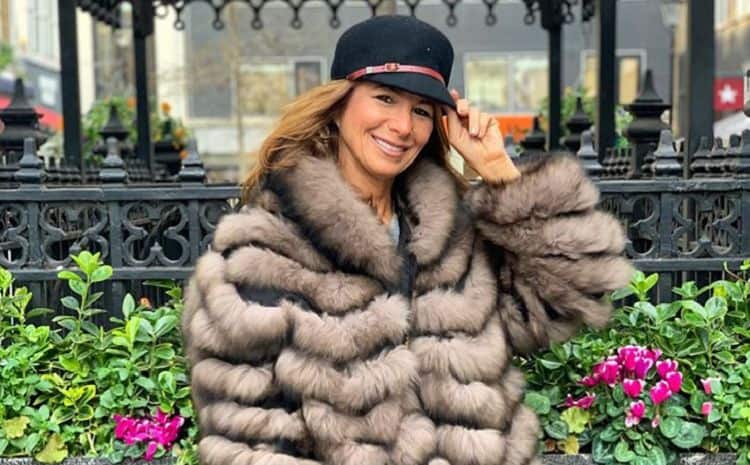 Born in Woodmere, NY on November 30, 1963, Jill Zarin is one of the Real Housewives of NYC, the long-running reality TV show that follows women's personal and professional lives in the NYC area. The show originally aired in 2008 and has aired 11 successful seasons, with Zarin being one of the original housewives chosen, and was involved with the show for 4 seasons. Real Housewives isn't Zarin's only accomplishment. She stays quite busy with all of her own entrepreneurial ventures, her positions she's held with multiple companies, and worked with her late husband in his company. Zarin is also a philanthropist, raising awareness for a medical condition she and her family are all quite familiar with. If you are a fan of RHONYC, you have probably seen this amazing woman, but here are 10 things you didn't know about Jill Zarin.
1. Her career started in management
Zarin graduated from Simmons College School of Retail Management. She wanted to work in retail, but in upper management positions, and she proved herself to be quite savvy in business. Her first position in the working world was as an assistant buyer at Filene's, a well-known, upscale fashion store and landmark in Boston, MA. She later moved up to becoming the National Sales Manager/Vice President of a company known as, Great American Knitting Mills, Jockey division, with these positions setting her on her way to learning about fashion, design, textiles, and management.
2. Was married, divorced, and re-married
Jill Zarin was married to Stephen Shapiro, who's the father of her daughter, Allyson (Ally). The two were married about 10 years before they divorced, however, they remain friends and co-parents to their daughter. Both Jill and Stephan remarried, and while Stephan went on to have more children with his new wife, Jill gained three step children with her husband, Bobby Zarin, owner of Zarin Fabric Warehouse located on the lower East Side of NY. Zarin's step children include, Johnathon, David, and step-daughter, Jennifer. The two were married approximately 16 years before tragedy struck.
3. She lost the love of her life to cancer
Zarin has proven to be quite a tough lady; she's a a go-getter, ambitious, creative, tough, and seems to be able to handle just about anything thrown her way, so when the love of her life was diagnosed with thyroid cancer, the two decided they would hit it head-on and beat it together. Zarin says her husband had his thyroid removed in 2009, the same year he was diagnosed, did the radioactive iodine treatment, but it just didn't work. The cancer returned and this time it wen to his lungs, and later, to his brain. According to People, despite their hard fight together, Bobby succumbed to the disease in January of 2018.
4. Her daughter graduated from a prestigious college
Any mother is proud when their child accomplishes their dreams, and Zarin's daughter did just that. In 2019, Zarin's daughter, Ally graduated from Sotheby's Institute of Art in London, something they both celebrated big for.
5. She created her own brand under, Jill Zarin
Zarin has a lot of experience in textiles and branding, starting and running businesses, so she put a lot of her knowledge together to create her own brand and create multiple branches of her brand. You'll find Jill Zarin's name in clothing lines, like Skweez Couture, shapewear, Jill Zarin Jewelry, and Jill Zarin Home, bedding, among others.
6. She co-authored a book
Why not write a book, when you have so much advice, and so many stories to tell others that could benefit their lives? Secrets of a Jewish Mother is co-written by Jill, her mother Gloria Kamen, and her sister, Lisa Wexler, who hosts her own radio show. The three women offer their wisdom on how to stand up for yourself and how to be clear about what you want. Some of the topics they touch on include" not settling for less than you deserve when looking for a relationship, remember that parenting means that you'll want to teach your kids that not everything that is fair, is equal, and not everything that is equal, is fair. You'll read lots of stories from all three women's lives.
7. She introduced "rugs" into her Brand name
Beyond fashion and jewelry, Zarin has tapped into home decor and now there's another line for her home furnishing designs – rugs. You can find an entire line of beautiful home rugs on her site, Jill Zarin Rugs, and so many are very reasonably priced that anyone can afford to have their home looking like a celeb's at a reasonable price. You can read all bout her line of rugs, get tips for decorating, find out what her favorite candles are, and more, when you visit her site.
8. She keeps active on social media
You can keep up with Jill Zarin through her social media, which she continues to stay active on, on a regular basis. Her fan base is large, with over 200k followers on Facebook, and close to 550k followers on her Instagram. Yes, she gets on Twitter, too, and has almost 535k followers there, too, so you can always see what she's up to and what her next venture is.
9. She's a philanthropist, especially to one cause
According to Bravo TV, Zarin has become very involved in a cause and she's driven by the fact that she and several members of her family live with a particular disease. There are many forms of arthritic disease and it affects millions of people. Zarin is one of the millions who lives with a form of arthritic disease, but she's not the only one in her family. According to Bravo TV, Zarin and her daughter Ally suffer with arthritic disease as well as her stepson, a disease she now works to raise awareness and funds for.
10. She's the first housewife to start a live chat channel
According to postings on,Married Biography, Zarin is the first housewife from the NYC version of the show, to set up a Ustream Channel that allows her to connect with her fans via live chats. This had made it all a little more personal for Zarin. She not only allows her fans to get to know her better, but she gets to know her fans. Creating that rapport is a smart way to help Zarin get her name out there and really build-up her brand.
Tell us what's wrong with this post? How could we improve it? :)
Let us improve this post!