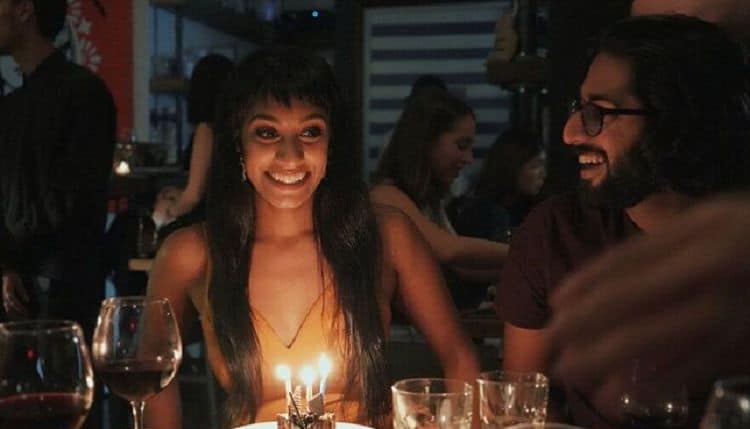 Shalini Bathina has been in the entertainment industry for more than a decade. Those who have been following her career since the beginning would probably agree that she hasn't gotten nearly as much attention as she deserves. Her versatility and the dedication she brings to every role is impossible to ignore. No matter what kind of project she's working on, Shalini has a way of lighting up the screen. She is best known for her role in the series Little Voice, but that might not be the case for much longer. She has been cast in an upcoming series called Long Slow Exhale. Little is known about the show so far, but we do know that Shalini will play a significant role. Here are 10 things you didn't know about Shalini Bathina.
1. She Fell In Love With Acting In Middle School
Since Shalini didn't start acting when she was in diapers, there are some people in the acting world who would consider her a late bloomer. However, by most people's standards, she got into acting at a very early age. She was cast in a school play when she was in 8th grade, and she instantly knew that she wanted to be a performer.
2. She's A Writer And Producer
Acting is what has gotten Shalini the most attention, but that isn't the only thing she does. She made her debut as a producer in 2016 with a project called Collision. She has also written a short film called Vital Hustle, but it's unclear whether it's ever been released. We will likely see Shalini do more behind-the-scenes work in the years to come.
3. She Was In Grey's Anatomy
Shalini's acting resume has more than 20 credits, and several of those have been in some very successful projects. In 2017, she appeared in an episode of Grey's Anatomy. She may not have had the biggest role, but being part of such a popular show was probably still an incredible experience. She was also in an episode of the Disney Channel series Raven's Home in 2018.
4. She's Married
Shalini's career isn't the only area of her life where things have gone well. Her love life is also overflowing with beautiful moments. She was just 17 years old when she met her husband, Ankit, and the two tied the knot in 2018. From what we can tell, Ankit does not work in the entertainment industry. The couple does not have any children.
5. She's Lived In India
Shalini is very proud of her Indian culture and she's excited that she's able to provide on-screen representation. During an interview with Just Jared, " During my childhood, I lived in India for 7 years of my life. It's a home that will always have a special place in my heart." Shalini currently lives in the Los Angeles area.
6. She's A Dancer
Shalini's work in TV and film aren't the only ways she likes to express her creative side. Shalini told Just Jared, " I'm trained in a form of Indian Classical Dance called Kuchipudi, and I still perform professionally! I'm currently working on a theatre dance project with Shivani Thakkar and Pallavi Srinivasan for A Noise Within Theatre in Pasadena, which merges Indian classical dance and Western classical theatre."
7. She Loves To Travel
If you ask people to name something they'd do if they had more time and money, traveling would probably be pretty high on the list. Shalini is fortunate to be in a position that allows her to travel often. Thanks to her work as an actress, she has gotten the chance to visit places all over the world including Mexico and Iceland.
8. She's Passionate About Mental Health Awareness
In recent years, conversations surrounding mental health have become more common, but it's still a topic that many people aren't comfortable talking about. Shalini has made it a point to use her platform to help raise awareness about mental health. While talking to Brown Girl Magazine, Shalini said, "Mental health has always been important to me and I realized how much we don't prioritize it in South Asian communities. It's something I've been working on for myself the past few years and I wanted to see how I could be a part of a community that brings awareness to this topic."
9. She Enjoys Cooking
Even though Shalini's schedule is probably pretty hectic these days, being in the kitchen is still one of her favorite ways to unwind. Shalini learned how to cook from her mother, and she loves preparing meals for her friends and family. Eating good food with loved ones is one of the best ways to connect.
10. She Has Spoken Out Against Racism
Mental health awareness isn't the only thing Shalini has used her platform for. She has also spoken out about racism and she encourages her followers to do their part to help make the world a better place. She has also shared several resources so that people can better educate themselves on the subject.