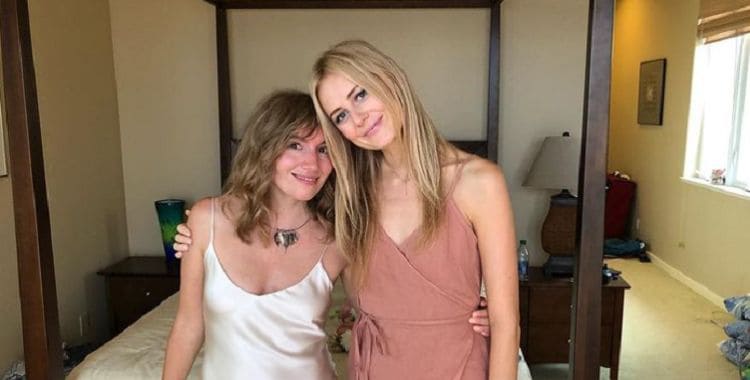 She's only in her 30s, and she's managed to change the world one role at a time. Justine Lupe is an actress who puts her talent out there for the world to see, and the world is glad she's doing it. She's managed to take some of the most exciting characters and make them even more exciting – if possible – and it's precisely this reason her fans love her so much. She's a star, and everyone is happy to have her. She's got it going on, and her fans want to learn as much as possible about the talented young woman. She's behind roles on shows such as "The Marvelous Mrs. Maisel," and it's one that will forever go down in history. Here is everything you need to know about the star.
1. She's an 80s Girl
Well, barely, but it does count. She grew up in the 90s, primarily, but she was born in the 80s. She was born on May 31, 1989. She might not have many memories of that time in her life, but she does have some of the coolest childhood memories growing up during the last years of her simpler life. When life was easier, more manageable, less connected, and less busy.
2. She is from Colorado
She grew up in an All-American area of the country. She's from Denver, Colorado. She had summers to spend outside in the gorgeous surroundings. She got to experience the glorious colors of fall. She got to participate in all of the winter sports and activities because she also had that season. It's a lovely place to grow up.
3. She is Well Educated
When she was finished with her high school career, she moved on to college. She graduated from high school at the Denver School of the Arts, which leads us to believe she's always loved acting and the arts. When she finished high school, she made a huge move and landed in New York City where she then attended Julliard. It's a tough school to get into, and she did it.
4. Her Grandmother is Cool
We assume her grandmother is cool based on the fact that she is cool enough to have an entire theater with her own name on it. At the Denver School of the Arts, there is a Kay Schomp Theater. Imagine growing up and attending school in a location where your grandmother's name is on a building. Sounds very cool.
5. She Grew Up Around Museums
When she was not acting, she was around the museums of Denver, thanks to her father. Her father is something called an 'exhibition specialist' at the Denver Art Museum. While it's not the most common job in the world, we imagine that it is one that takes a lot of talent and dedication, and it might be very cool to go visit your dad at work when he's doing all of that.
6. She Loves the Consistency of One Job
Her role in "Succession," is one of her biggest roles to date, and she has loved it. She loves that the show is so consistent and it never ceases to bring it to the screen for fans to enjoy. She takes some comfort in knowing that what she's doing on this show is bringing her fans something that they adore, and she's happy to have taken on the role.
7. She Bought a House
Back in September of 2021, she did the thing that adults do. She bought a house. She doesn't share much about it other than a quick post on her Instagram page with all of her excitement over being a homeowner, but we have a feeling that she's very excited about this new move in her life. She is putting down roots, and there is no better feeling.
8. She is Not Single
She's not on the market. She's with a man whose name is Germain Gulick, and they seem quite happy together. They travel together. She seems to really enjoy that time with him, and she has some lovely things to say about him as a person when she's on her Instagram page. She's someone who is happy with this stage of her life, and it's showing.
9. Her Brother is Also in the Business
She's got a brother, and his name is Colin. He's also a man who is in the business. In fact, he just won an Oscar for his work. She is proud of her brother, she is happy that he's managed to do the things that he's done, and she's happy to have him in her life.
10. She Keeps Life Private
Justine Lupe is the kind of woman who likes to keep her life as private as possible when she has the chance. She shares things with her fans, and she makes it a point to be honest and open with them, but she never shares too much.
Tell us what's wrong with this post? How could we improve it? :)
Let us improve this post!