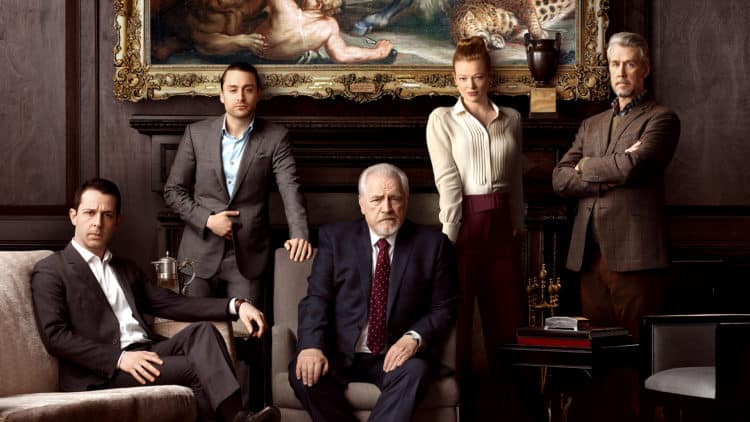 "Succession" is a comedy-drama television show that began its premiere season in 2018. It was voted back for a second run. Depending on which polls you read, it scored between a 7.9 and a 9.1 out of 10 on the rating chart. It's a story that follows an American global-media family with perhaps a little more than their share of dysfunction. If you're a big fan of "Succession," then here are 5 other shows to watch, that are similar.
1. Arrested Development
"Arrested Development" which aired on Fox, then Netflix is a comedy featuring Jason Bateman as Michael Bluth, and he must deal with his dysfunctional family after his father, played by Jeff Tambor is gone. Although the tone is different in the more dramatic "Succession," the characters are very similar along with the premise. You have the all-powerful patriarch who makes a big change and gets out of the picture. Michael Bluth and Kendall both go through a devastating time in their lives when they learn that the patriarch has decided to stay on in a high-ranking role. We see two rich families who lose it all and the sons who work hard to keep it all together in each. You can tell from watching both that it's just a different take on the same basic story, with a few aberrations in characters and their development, so if you like "Succession," you might want to give "Arrested Development" a try.
2. Billions
"Billions" is another show that showcases a plethora of wealthy imagery along with high-rise penthouses decorated with accessories that cost more than an average blue-collar worker makes in a month, apiece. The energy of the show is comparable to Succession and the characters are ruthless as they indulge in some expensive whiskey and plot their revenge. Chuck Rhoades has a showcase place but Bobby Hampton beats him with regards to spaciousness. Chuck, Wendy, and Bobby are interesting characters that aren't the kind of influences you want your kids to be around. They're vindictive and it wouldn't be pleasant to be on their bad side. Perhaps the focus on expensive stuff is a little over the top, and although Succession has toned it down a bit, they both drip of extravagance and plotters, although Succession might have a bit more humor.
3. Downtown Abbey
In Downtown Abbey we have another show that is unapologetically about rich people, and the Crawley's in particular. Although the story takes place in teh late 1920s, it's all about the very rich and a lot of plotting to acquire fortunes. Lady Mary marries Matthew Crawly and after his death, takes over the affairs of his massive estate. This series includes the royal family, and a full staff of footmen, maids, and butlers. Downtown Abbey is loaded with imagery that wreaks of wealth and the affluent life, and there is a fair bit of drama, as it's not really comedic at all. It gives us a look at how the very rich and privileged of the late twenties era lived their lives. The similarities with Succession are that there is a son who feels the need to take charge when a father is gone, and there is always some type of drama unfolding.
4. Alpha House
Alpha House is another television series that you might appreciate. This series made its debut on Amazon.com in April of 2013. It takes a little different approach to the humor with a satirical bend on politics. John Goodman, Matt Malloy, Lark Johnson, and Mark Consuelos play the roles of four US Senators in the Republican party. The four are roommates and share a house in DC. This show was created by Garry Trudeau and it's side-splittingly funny. These are very rich and powerful men, but it's not making as big of a show of the accessories as you'll find in Billions or in Succession, but it's every bit as humorous with a bit of drama thrown in. There are a full two seasons available on Amazon. We must admit that of all five of the shows we've chosen that are similar to "Succession," Alpha House" is the most humorous and satirical and it is guaranteed to give you a good laugh.
5. Revenge
If you like "Succession" then you will probably also like the television series "Revenge." The show first aired on September 21st of 2011 and concluded with the final episode on May 10, 2015. This series has a beach theme, and it's more of a thriller placed on the mansions located in the Hamptons. The characters are focused upon their wealth, their beauty and social status. Emily Thorne plays the role of the daughter of an accused terrorist. The biggest difference between "Revenge" and "Succession" is that Thorne's character had it all until it was all taken away from her. With the family's reputation ruined and them being forced to leave town, she returns to the neighborhood that was once her home. She's out for revenge after several years have passed, but this time, she makes friends with community members and blends in just as though nothing has happened. Those who are guilty of causing her family's ill-fortune are going to pay and she doesn't care what the ultimate cost is. There's little humor to the show "Revenge," but it does share many of the features that you'll see in shows like "Succession" and "Billions." You get a first-hand look at how the filthy rich live their lives and how they can effortlessly ruin the lives of others. It's a thriller that teaches us that for every wrong, there comes a day of reckoning.