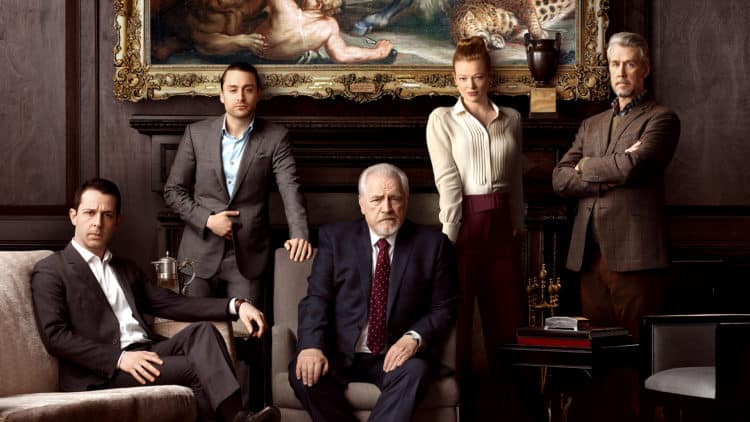 "Succession" is a captivating comedy-drama television show that premiered in 2018 and quickly gained a loyal following, earning a second season. With ratings ranging from 7.9 to 9.1 out of 10, the show delves into the lives of an American global-media family with more than their fair share of dysfunction. If you're a fan of "Succession," here are five other shows with similar themes and tones that you should definitely check out.
1. Arrested Development
"Arrested Development," which aired on Fox and later Netflix, is a comedy featuring Jason Bateman as Michael Bluth, who must deal with his dysfunctional family after his father, played by Jeff Tambor, exits the scene. While the tone of "Arrested Development" is lighter than the more dramatic "Succession," the characters and premise share striking similarities. Both shows feature powerful patriarchs who make significant changes and leave their families to pick up the pieces. Michael Bluth and Kendall Roy both struggle to keep their families together in the face of adversity. If you enjoy "Succession," you might want to give "Arrested Development" a try.
2. Billions
"Billions" is another show that showcases the opulent lifestyles of the wealthy, complete with high-rise penthouses and extravagant accessories. The energy of the show is comparable to "Succession," and the characters are equally ruthless as they indulge in expensive whiskey and plot their revenge. Both shows are filled with extravagance and intrigue, although "Succession" might have a bit more humor.
3. Downton Abbey
"Downton Abbey" is another show that unapologetically focuses on the lives of the rich, specifically the Crawley family. Set in the late 1920s, the series is filled with drama and intrigue as the characters plot to acquire fortunes. Lady Mary marries Matthew Crawley and, after his death, takes over the affairs of his massive estate. The similarities with "Succession" lie in the themes of family dynamics, power struggles, and the constant unfolding of drama.
4. Alpha House
"Alpha House" is a television series that debuted on Amazon.com in April 2013. The show takes a satirical approach to politics, featuring John Goodman, Matt Malloy, Lark Johnson, and Mark Consuelos as four Republican US Senators who share a house in Washington, D.C. Created by Garry Trudeau, "Alpha House" is hilarious and offers a different take on the lives of the rich and powerful. While it doesn't focus as much on material wealth as "Billions" or "Succession," it's equally entertaining with a mix of humor and drama.
5. Revenge
If you like "Succession," you'll probably also enjoy the television series "Revenge." The show, which aired from 2011 to 2015, is a thriller set in the luxurious mansions of the Hamptons. The characters are obsessed with wealth, beauty, and social status. Emily Thorne, the daughter of an accused terrorist, seeks revenge on those who ruined her family's reputation and forced them to leave town. While there's less humor in "Revenge" compared to "Succession," both shows share themes of wealth, power, and the lives of the ultra-rich. "Revenge" is a thrilling reminder that every wrong eventually faces a day of reckoning.