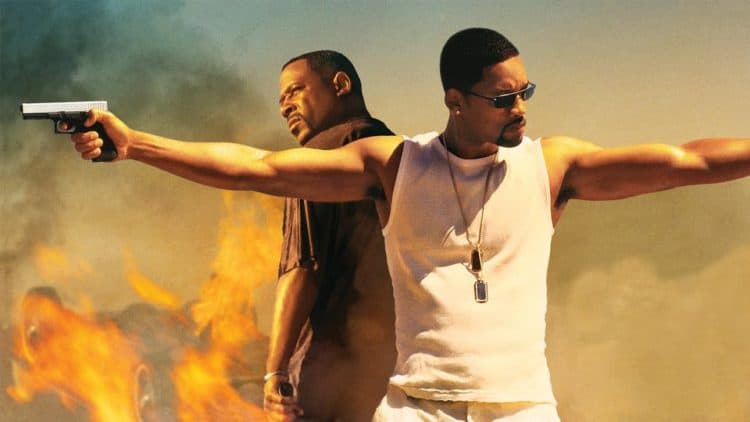 The Bad Boys franchise has never been much of a critical darling. Despite the impressive 76% score on rotten tomatoes for the third entry, Bad Boys for life, the second installment currently has the worst score in the franchise, a whooping 24%. Now, Bad Boys II was a financial success, making $273.3 million worldwide; however, there's no denying that this film exemplifies all the Michael Bayism's that most fans have come to hate nowadays. The first Bad Boys was by no means a masterpiece, but it had a solid story that was carried by its cast. However, the core issue of Bad Boys II is that it's a nearly three-hour feature that's all style and no substance. For goodness' sake, two rats have sex in the film. The story overall isn't too bad, but the plot is plastered with stock characters. Outside of Mike Lowrey and Marcus Burnett, there's really no dimensions to any of the supporting cast, including Johnny Tapia. The villain in the first film felt like nothing more than a generic Russian bad guy. Unfortunately, that problem carries over to Tapia, who's just some rich, drug lord. Many movies face problems of not creating a multi-layer villain. It's important to get into the psyche of the bad guy to truly understand what makes him tick.
We get that Tapia is a filthy rich hot-head, but what drives him into the world of drugs is the question that needed to be answered. Since we don't get much of Tapia's worldview, we never connect with his character because we don't understand him entirely. Granted, action isn't exactly the genre that has deep and thought-provoking characters. Take Hans Gruber from Die Hard. We don't know much about him other he's a money hungry terrorist. So exactly why is he considered one of the best villains of all time? Because he's given some nice depth to his character that isn't at all too present with Tapia. Another one of the problems is that the plot is all too predictable. Gabrielle Union's character feels nothing more than a plot device. Again, the action genre isn't a place to expect deep character driven exploration; however, going back to Die Hard, Sgt. Al Powell and Argyle are strong supporting characters because of the considerable amount of time we spend with each character. We get to see them develop and grow a bit, also they're huge assets in the overall plot. Syd is mainly there to be a damsel in distress. We know that she's an undercover cop who's working the Tapia case, but that's it. Connecting her to Mike Lowrey isn't going to make audiences instantly care about her character.
In addition to the lack of strong characters, Bad Boys II is the type of film that lets the action carry the story forward. I would be lying if I didn't say that the set pieces in the film are impressive and exciting. On the action front, Bad Boys II does its job to satisfy fans who want their fix of action porn. Buildings are destroyed and blown up. Gun shots fire left and right. Body parts are treated like cattle. It's fun and over-the-top stuff; however, when you realize that Bay is throwing nothing but action because the plot is ultimately thin, then the action gets tiresome and boring. Oh, and the comedy is hit-and-miss. I will admit, seeing two rats having sex got a laugh out of me. I'm sorry, I was 13 so clearly, I was an idiot back then. However, much of the comedy in the film feels forced. One of the few bright spots of Bad Boys II is Smith and Lawrence; Their characters never grow here, but the chemistry is what keeps the film together. Bad Boys II does have some fun moments though the 2 hour and 23-minute runtime is excessive for a film that cares more about action than story. It also doesn't help that Tapia never feels like a threat to Mike and Marcus. Is Bad Boys II the worst action film you'll ever see? No. It's dumb fun. For the most part, the film doesn't take itself too seriously. However, when the tone shifts and the guys realize that Tapia has kidnapped Sid, the beats doesn't exactly land because we don't particularly care about her. We want Marcus and Mike to succeed because we're invested in their characters. As long as you don't go into Bad Boys II expecting an action masterpiece then you'll likely have a good time.