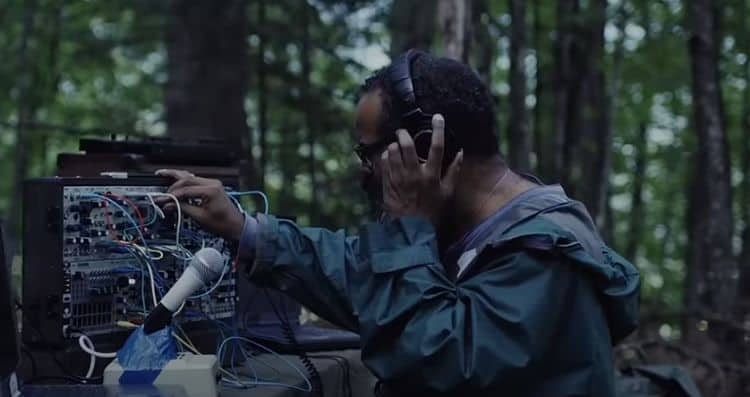 It kind of needs to be said that any time an alien artifact simply shows up on earth or where someone can access it in some way that things are about to go wrong in a very serious way since humanity is obviously still ill-equipped for dealing with things that are well beyond our ken. Some might want to think that they're able to handle what's about to happen, but as it's been proven within the human scope, if we can't quantify or qualify it in anything but the simplest terms then it's likely that we're going to misinterpret the meaning behind it and what it's there for in the first place. That's kind of the feeling with Doors, but there's also the hopeful possibility that things could work out somehow since if there was no hope for humanity, absolutely none, it's likely that we'd all still be living in the dark ages, too afraid to learn anything lest it hurt us in some way we couldn't possibly grasp. But there is that very dangerous idea of hubris to deal with when it comes to humans thinking that we can handle anything if we just keep our wits about us. In the case of alien doorways opening up all over the globe, it's easy to think our wits wouldn't be worth much since without anything to fall back on in terms of reference for these doors and what they're seen to do, it's likely that this movie is going to be something that reminds us just how small we really are in terms of the universe that surrounds us.
When people do start accessing the doors though it's a whole new problem since there's no way to know what's going to happen and there's no possible way to understand the effects other than to say that the people aren't heard from again and their experiences are seen to differ wildly in the trailer. The movie is going to be told from a few different points of view and the whole idea of 'finding out the secrets of the universe', speaks to that hubris that humanity has in abundance since the whole idea of finding out the secrets of something so vast is a bit grandiose considering that anyone who might find such things out would never dare tell them, if they were capable, since it does feel as though such a thing might be too jarring for the human psyche to understand or comprehend. Movies such as this take a very deep dive into the idea that there's something so groundbreaking to be discovered that they tend to gloss over the fact that the doors are the real mystery while what lies beyond them is something that might be best left undiscovered, even if that's not bound to be the case. But the reason for watching the movie of course is going to be to see just where each passage leads and what it means for each individual involved.
Movies such as this are usually a lot of fun to watch since they play with the ideas of what might be beyond the scope of our known world and what could possibly be out there just waiting to communicate with us, or waiting for us to communicate with it. That's a very simplified idea to be certain, but it's one that a lot of people tend to think about since the truth is that a lot of people, whether they admit it or not, want to believe that we're not alone in this universe and that there's something, or someone, out there that is willing to make contact with us and possibly confirm the idea that we're not the only ones out here in the big empty. The only problem is that the human imagination does have limits no matter how impressive it is, or how well it can adapt, and trying to keep up with the rapid changes that could come from a superior intellect or simply the mind-bending effects that could be facilitated by contact with an otherworldly presence could stretch and possibly break those limits. That's not giving people enough credit for their capabilities, that much is for certain, but it's also a known fact that many humans will run screaming for the hills rather than be excited about the possibility of contacting another species, largely thanks to the imagination of a few that have shown a very bleak outlook on the possibility of extraterrestrial life.
Put simply, this movie looks like it's worth watching because it's a glimpse into the imaginations of those that are willing to show another world that might not be too different from ours, but is born of an idea that says we're not alone and haven't been for a very long time.