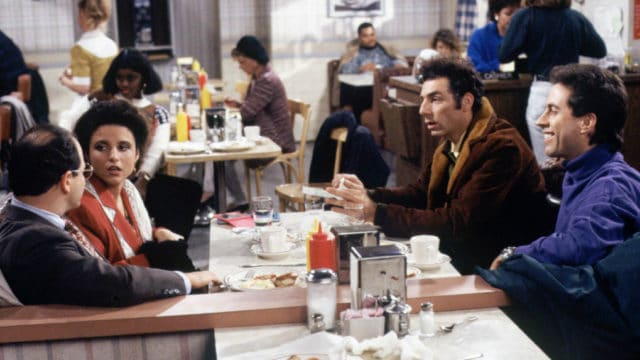 You know it's a good day when you get to post not one, but two things about Seinfeld. To this day, nearly 20 years later we know that Seinfeld was a show about "nothing" but what does that really mean? Is there more to the show than we realize? Could we be missing vital information all these years later? I just came across a new video that just may shed some light on some stuff.
In the video you are about to see Seinfeld creators Larry David, Jerry Seinfeld, Kramer, George, Elaine explain what Seinfeld is actually about. Is this show about nothing? Does it have a plot? Does it reflect the actions of a common human being or does it over dramatize the facts for comedy value? We want answers. Many terms were coined, popularized, or re-popularized in the series' run and have become part of popular culture. Notable catchphrases and terms include:
"Yada, yada, yada"
"No soup for you!"
"These pretzels are making me thirsty"
"Not that there's anything wrong with that!"
Festivus
spongeworthy
double-dipping
re-gifter
A major difference between Seinfeld and sitcoms which preceded it is that the principal characters never learn from their mistakes. In effect, they are indifferent and even callous towards the outside world and sometimes one another. A mantra of the show's producers was: "No hugging, no learning."
So what does the show mean? Find out below:
Did you watch the whole thing? I hope so.
Save