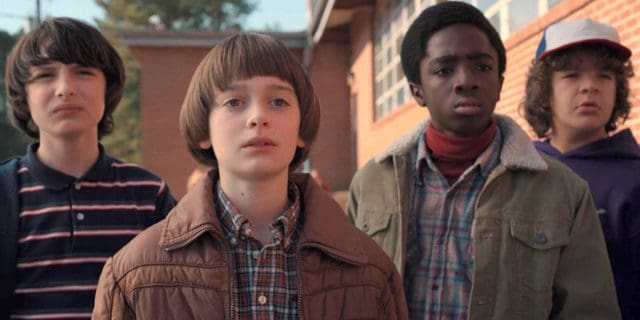 The "Stranger Things' Bad Lip Reading's video has got to be the most hilarious we've ever seen. If you haven't seen it, you should. It's one of the latest videos posted featuring "Stranger Things" with the overlay of some of the most side-splitting dialogue. This is one of Bad Lip Reading's worst videos that is so good you'll cry laughing. If you're a fan of "Stranger Things," you'll immediately pick up on the infusion of goodies that are embedded in the parody video.
Signature throwback in time
The narrative style will immediately take you back to the days of the "Wonder Years" with the new theme song lyrics. This had to be an element and it works magnificently. While not all attempts at doing this type of thing are successful, this one is a definite winner.
18 minutes of hilarity
Every one of the major characters is pulled into the action. The "Superfreak" dreams that Mike has kick off the fun while Nancy makes some bizarre requests of Barb. The introduction of Nancy as she heads off to the High School are in keeping with the whole "Wonder Years" theme, until it takes the weird hair turn.
Eleven isn't immune as she struggles with simple words. There's an argument between Joyce and Chief Hopper over music and Lucas "spills" his bacon. Steve seems to be the focal point of this wonderful take though. He's the one that gets the new name of "Steve Hair." This fits in with Nancy's hairy questions for Barb. It's a nice touch that comes unexpectedly with a massive infusion of humor. The video hits a crescendo in the comedy when Will and Jonathan are cutting the rug to the Bad Bad Lip Reading's Yoda's "Seagulls! (Stop It Now.)"
The tie ins are brilliant
"Stranger Things" isn't a funny show, but neither was "The Wonder Years." Bad Lip Reading got a two-fer on this video that made parodies out of both and showed their tremendous potential to be, not just a little funny, but downright hilarious. It takes talent to pull this off so seamlessly and the dubbers made this video a believable take.
Strange meets humor
What do you get when you mix comedy with strange? You get Bad Lip Reading's "Stranger Things" video.
You'll still get a dose of strange on steroids by watching this video and although it's funny as heck, its funny is a disturbing sort of way. Although Paranormal drama doesn't usually meld well with this brand of humor, this time it worked out to be a masterpiece of hilarity. Who would have imagined that putting a few well placed words in the mouth of the main characters could have such an amazing impact on the tone of the scenes.
Final thoughts
Bad Lip Reading's "Stranger Things" video is a video that you really have to see in order to get the full impact. We hope that this teaser has given you the inspiration to check it out for yourself.
You an find it below:
Tell us what's wrong with this post? How could we improve it? :)
Let us improve this post!