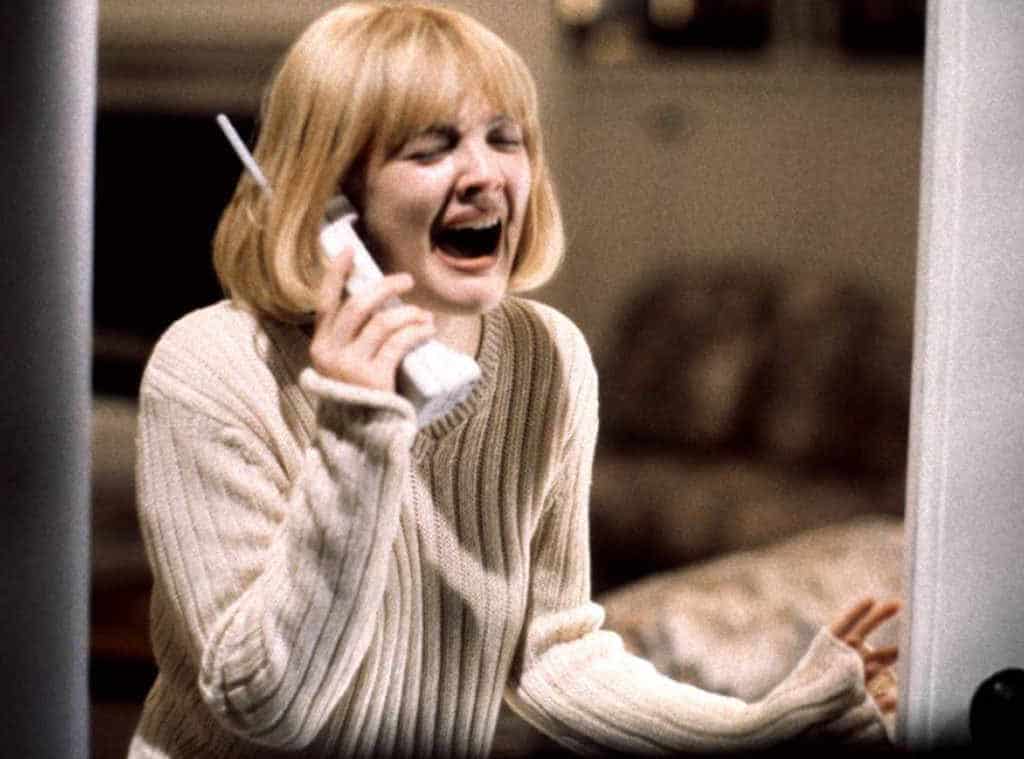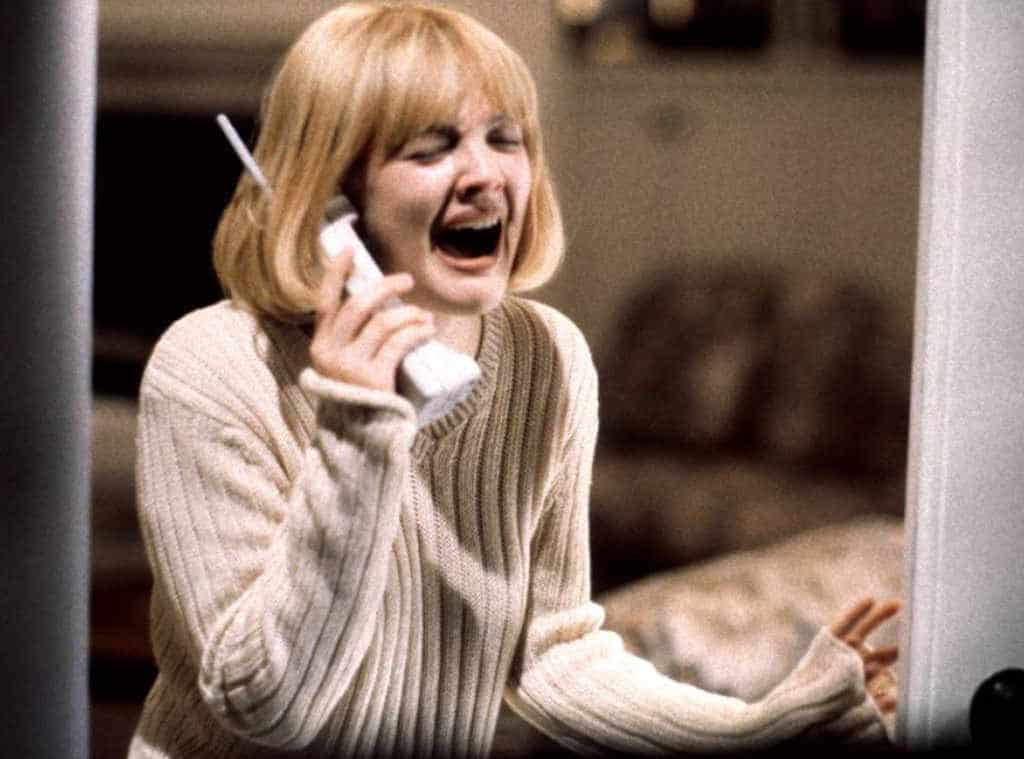 It might cause some folks to bristle a bit but Drew Barrymore isn't exactly a huge horror actress since looking at her list of credits she's been more into drama and everything else, while horror movies have been kind of a now and then type of thing. But with the movie Scream she kind of punched her ticket as a scream queen given that her performance really set the tone for the movie and definitely surprised a lot of people considering that she was featured on the movie poster. Of course, given her star power and influence, it's not hard to see what happened since it definitely managed to get people to watch the movie, at least in part, and it made the opening just a little better. That's kind of how things work sometimes, those that have the biggest presence in Hollywood tend to get the opportunity to come into a movie and then disappear just a quickly and gain the benefits from doing less work than others. Obviously, the reason behind this is because they've already established themselves as big names, and just having them there is considered to be a big deal.
So, to be fair, people can argue all they want when it comes to calling Drew a scream queen or not, but the fact is that she's used her voice in other movies as well as Scream and to great effect. Take the movie 50 First Dates, for example, her scream was pretty impressive when she woke up to find Adam Sandler's character in her bed one morning. Of course, the whole idea was that her character couldn't make any new memories, so every morning she woke up thinking it was the same day that her accident happened, and therefore she didn't remember anything from the day before. Drew has used her ability to scream in many other movies to comedic and dramatic effect since she's proven time and again that she's one of the more impressive actresses in show business, even when her career has dipped a bit and she's nearly disappeared from the public eye.
But make no mistake, her status as a scream queen is heavily supported by her status as a great actress, since if all she had to depend on as a scream queen were the few horror movies she's been a part of, she'd likely be near the lower part of the list when it comes to such individuals. Some might want to think that she doesn't have what it takes to be a scream queen but that would be a rather ridiculous statement on its own since Drew has been around long enough that if she really wanted to transition to horror she could likely do so without any real difficulty. Throughout her career though, Drew has appeared to be comfortable with everything else but horror, since she's professed to be terrified of scary movies. Like many people, she did watch them growing up, but she's made it clear that she's one of those that definitely feels a chill run down her spine when watching them. Starring in such movies though is quite different since despite the need to get into character, in the back of her mind it's easy to think she was more worried about screwing up a scene than really giving in to the dread that her character was supposed to be feeling.
Some have said that she's THE scream queen but I'd be one of those willing to debate this due to the fact that there are more than a few scream queens out there and she's not bad at all, but she's definitely not the best when it comes to giving her lungs a healthy amount of exercise. She's good, there's no doubt about it, even mentioning her to a lot of people pulls up an image of Scream in a lot of minds, but when it comes to being the best, well, there are still plenty of women ahead of her that could take that title quite easily since they've done their bid in the horror genre and they've also done their time in a lot of other movies as well. Drew is by far one of the best actresses out there, but in terms of horror, she cemented her spot with Scream and hasn't really moved from that spot since when it comes to this genre.
I can only imagine how many people might want to argue that point since her celebrity status alone would warrant her place at the top in their minds. But one has to look at this in a rational and objective manner, and the fact is that Drew is a scream queen and earned that distinction, but she's not THE scream queen. Whoever holds the top spot is bound to be up for debate no matter who's nominated, but as good as she is, it won't be Drew.