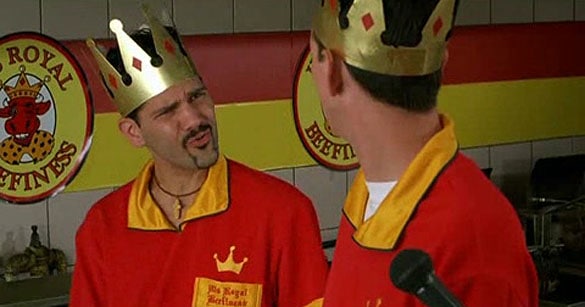 Another episode of Scandal airs this evening and I wanted to focus on one of its cast members: Guillermo Diaz. Diaz is actually a self proclaimed "sweetheart" and "nice guy" yet throughout his career the roles he's played have been not so sweet. His role as Huck on Scandal certainly doesn't put him into the sweetheart bucket, nor have his other recent roles on shows like Girls or his recurring role on Weeds when it aired. For me personally my favorite role we've ever seen Guillermo Diaz in is half baked.
In the David Chappelle starred film which all of us can agree featured Jim Breuer as the worst movie stoner of all time, Diaz played the role of Scarface. Hard to believe it, but this was nearly 20 years ago in 1998. Since that film, Diaz trekked around Hollywood landing numerous small parts before reuniting with Dave Chappelle for some appearances on The Chapelle's Show. But for any real fan of Guillermo Diaz, they'll always point to Scarface as being his most memorable role.
Personally I'm glad he's found a home on Scandal. Diaz has played Huck incredibly well and the 41-year-old journeyman deserves his spot on TV.
Here is Diaz recollecting his days on the set of Half Baked: