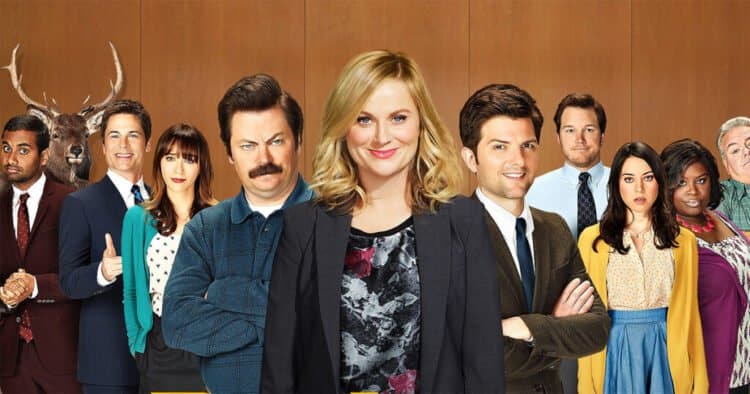 It was a sad day when Parks and Rec aired its final episode, but it also felt like a journey that had finally reached a satisfying end, as each member of the original cast, and those that had come later, had found something to do with their lives and had become successful in their own way. A reunion, instead of a reboot, feels like it would be a better idea since much like The Office there is the thought that since everything and everyone has moved on by the end of the show, it feels as though allowing this story to rest should be the foremost thought as another show comes along to take its place. There are a lot of reasons why bringing a show back would be a bad idea and only a few ideas why it would be that great. Every story has a point when it should end, especially since every person on the show was revealed to have finally found what they were looking for and had discovered a way to be happy. Why mess with what works?
The short answer would be that it might make more money and give the actors something else to do. But trying to recreate something that was already considered great comes with a lot of red flags. Not only is the reboot up against the idea that it's not going to be regarded as well as the original, even with the original actors, assuming they were willing to come back. Amy Poehler appears ready to come back already, but that's one among many, and it's fair to think that not every individual would want to or be able to come back for one reason or another. It's not entirely surprising since the fact is that the way that Parks and Rec ended makes it feel that a reboot might not do the original any justice.
Poehler's character might be the only one that might be seen as a possible returning influence to work with a new crew, while the others might be able to make cameos, but a complete reboot of this show doesn't feel like the best idea in the world. There might be plenty of fans that would argue the necessity of bringing this show back, but in a big way, it does feel that if it happened, it wouldn't be able to live up to the same standard that the original show managed to create. For the most part, Parks and Rec was a fun show that had less of an edge than something like The Office but was still quirky enough that it managed to hook a lot of fans and earned the show several awards over the years. One major issue with the idea of rebooting this show is that like many other ideas, Parks and Rec was lightning in a bottle that was captured with each episode, and trying to do this again would be next to impossible since as the show went on and on, each character and situation that came along was made to fit into the picture in a way that made it feel more complete.
Trying to do this again would be difficult since it became something too similar it's fair to say that people would take note of this, which would force the choice to stick around or to give it up in favor of the original show. From the first episode to the last the fact is that the show took shape with each new situation and kept people guessing what was going to happen as Leslie Knope tried to do the best she could for her city, which was kind of a depressing place to be fair. But from one season to another things went up and down in a manner that made people wonder how much longer certain characters were going to stay and how bad one situation or another was going to be. The show managed to shine a light on a few of the actors and in doing so made it clear that they had a great deal of talent and were fully capable of moving forward with their careers.
But still, rebooting this show doesn't feel like a great idea, especially since trying to go back and do it all again, perhaps with a serious update, doesn't feel like it would be different enough to become a new and independent show. It's possible that a show similar to Parks and Rec would be a better idea since it could find a new group of actors that might create the same feeling that Knope and her companions did. But when all is said and done, bringing back the original show feels like it would be an attempt to revive something that was laid to rest with as much respect as it had earned.
Tell us what's wrong with this post? How could we improve it? :)
Let us improve this post!