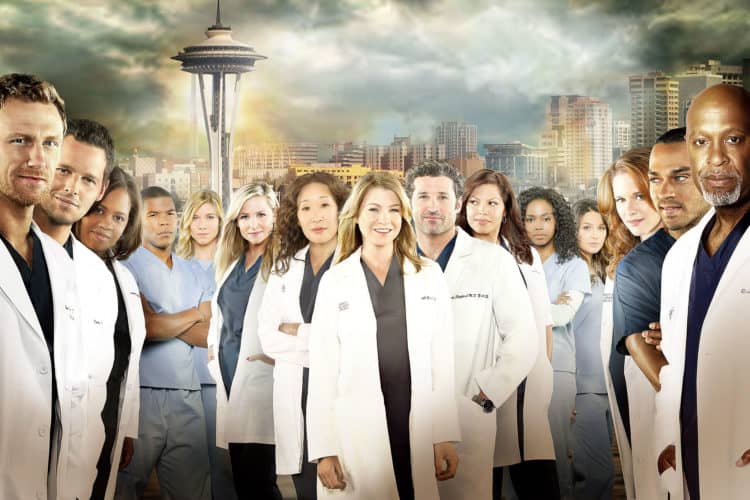 Grey's Anatomy has long been one of the most popular shows on television. Some people classify it as a drama and others think that it's more like a soap opera that airs in primetime. Regardless of what your personal views about the show might be, there's no doubt that a lot of people are nuts about it. It's been on the air for several years now and it continues to have some real clout when it comes to getting fans to watch. If you're interested in knowing more about some of the most pivotal moments of season 13, you can read about five of them below. There are even YouTube links to each episode discussed so you can take a look for yourself if you're so inclined.
1. Stephanie Quits
This could very well be the most pivotal moment of the last several seasons, not just season 13. The entire episode was rather riveting and it definitely made you sit at the edge of your seat. In the season finale, titled "Ring of Fire," the whole hospital was in disarray thanks to a patient that had escaped the emergency room, setting off a cascade of events that practically brought the hospital and its staff to its knees. Eventually, all of the drama led to an explosion inside the hospital, which severely burned Stephanie. She did survive, but she began to examine her life in earnest. Ultimately, she decided that being a doctor was not something that she wanted to continue doing.
2. The Women's Prison
In the 10th episode of the season, entitled "You Can Look (But You Better Not Touch)," Arizona, Jo and Bailey find themselves treating a teenage patient in a women's prison. The patient is anything but cooperative and in fact, is actually quite violent. Before you know it, one thing leads to another and these three individuals definitely have their hands full. It's one of the relatively few episodes that takes place in a setting other than in the hospital for an extended amount of time, especially for scenes where a patient is being treated.
3. The Circle of Life
This episode, entitled "Don't Stop Me Now," occurred later in the season. In fact it was the 21st episode of the season out of 24. There's a lot going on here to keep you occupied. Eliza is still after Arizona, and things are not well between Katherine and Richard, which April and Bailey have taken it upon themselves to remedy the situation. The most poignant moment of the entire episode comes when a previous patient returns to the hospital. She is a cancer patient who is pregnant and things are coming to a head. In the scene linked above, she manages to deliver her baby just before she passes away. If this one doesn't bring tears to your eyes, it might be time for you to strongly examine your own life.
4. Alex Goes to Jail
This is a tough episode, and not just because Alex is arrested, but because of all of the repercussions that it causes. It's the first episode of the season, entitled "Undo." In it, Meredith eventually makes the decision that she has to turn Alex in and this is something that she struggles with so much that it almost breaks her. She and Alex have been extremely close for many years, well over a decade, and this is something that virtually tears her apart as she wrestles with making the right decision. Of course, things are complicated even further by Maggie and her actions, basically because she criticizes Meredith for not being more forthcoming about what she knew.
5. Life Can be So Hard
Sometimes, life is just difficult, as evidenced in the 11th episode entitled "Jukebox Hero." Here you have Meredith frantically searching for Alex, as she's thrown directly into a situation that she never really wanted to be a part of in the first place, yet her love for him keeps her searching. It's also Eliza's first day at the hospital and let's just say that the veteran employees there don't make it an easy day for her, to say the least.