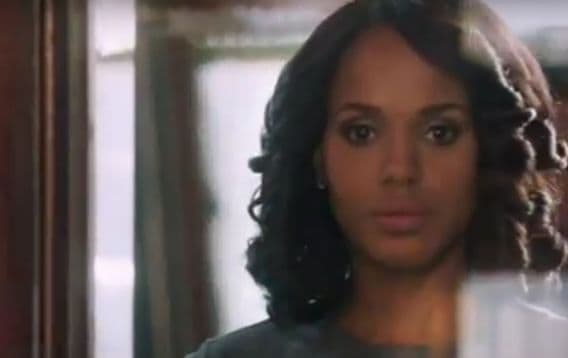 When Liz North introduced Mellie to her benefactors in last night's episode, Scandal came full circle. Everyone has been blackmailed by the man and the woman, and everyone is in their control. Next week, they will work together to take down those benefactors.
Things to note about that promo:
Fitz finally comes face to face with the woman. It looks like they are confronting each other, which could lead to dangerous consequences for him, because she is right, he isn't in charge. Actually, there have been very few times where he has been, considering what Liv and Cyrus have done for him in the past
It looks like Rowan will have to try and come up with the solution to this problem. After all, he is the big dog in this situation. Also, let's not forget, the characters have been through something similar before…
However, it looks like that that could lead to a murder attempt. Rowan, with a knife in his hand, says, "You actually think you can kill me?" But if the characters could actually "rip each other apart" like suggested in the promo, the murder attempt may not necessarily be from the man and the woman.
Finally, something I would really like to see by the end of this season is what the public is thinking. Even though no one knows what is happening behind the scenes, there must be some confusion out there. After all, Cyrus was named President but he went to jail. Then Mellie was named President but Cyrus was let out of jail. Now, Mellie is President again. What do the people think about all that?
https://www.youtube.com/watch?v=WZR9jfKu2o4