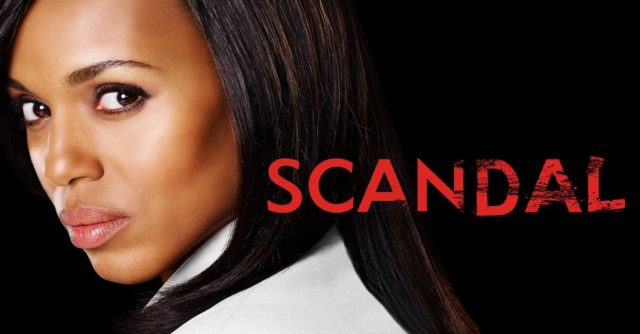 Things are heating up as we approach the end of Season 6 of Scandal. With only 5 more episodes to go, we are coming very close to finding out who will really be in control at the start of Season 7. ABC has just released the log line for episode 14 of Scandal. Entitled Head Games, the episode will air the week before the two hour season finale. So, without further ado, here is what the episode will be about:
"While outgoing President Fitz considers his legacy, the Gladiators question what's next for OPA, and Jake finally discovers the motivation behind Peus's and the Mystery Woman's reign of terror, on "Scandal," airing THURSDAY, MAY 11 (9:00-10:00 p.m. EDT), on The ABC Television Network."
The first two parts of this description sound very series finale like. Fitz is leaving office after 8 years, which will be interesting to see because we haven't seen him other than as the President. What will he do? Will he and Liv finally get to live out their dreams? There are many things that we've never even considered with him, like where will he live? Will there be an episode where he goes apartment hunting? After all, before he became the President, he lived in California?
Also, why are the Gladiators pondering what's next for OPA? It may be true that they haven't been taking on a ton of cases recently, but that doesn't mean OPA is separating. Right? Is Olivia considering leaving?
Finally, Jake finds out Peus' and Mystery Woman's motivations. By making Mellie President, they have also made Jake the Vice President, and he won't let them take control. What will he do with this information? After all, he was the one who wanted to ignore what happened and move on. Who's side will he be on?
"Head Games" will air May 11, 9pm EST on ABC.
Save