Admired for his deep voice and thick mustache, American actor Sam Elliott has dominated the Western genre from the onset of his storied career. Widely considered a genuine representation of the American cowboy, he built a career niche in the late 60s and early 70s as a character actor with multiple roles in Western films and television shows. In a career that spans over five decades and a half, Elliott has garnered over 100 credits with dozens of nominations for coveted awards. Some of his most notable movie roles are as Virgil Earp in Tombstone, Brigadier General John Buford in Gettysburg, and General Thaddeus Ross in Hulk.
More so, he is known for starring as The Caretaker alongside Nicolas Cage and Eva Mendes in Mark Steven Johnson's Ghost Rider. Sam Elliott is also a successful television actor; he played Shea Brennan in Taylor Sheridan's hit series 1883. Before this, he portrayed varied characters in television films like Murder in Texas, Travis McGee, Gone to Texas, Buffalo Girls, and You Know My Name. Thanks to his rich voice, he has voiced several characters in popular productions, including Family Guy, American Dad!, Robot Chicken, Adventures of Mowgli, Barnyard, and Marmaduke.
1. Sam Elliott Discovered His Passion For Acting When He Was Nine Years Old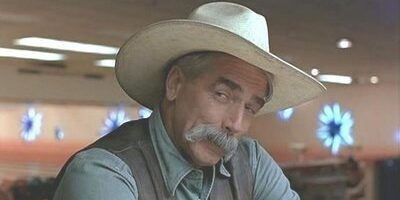 The American actor is naturally drawn to performing arts. When he was only four years old, he joined the choir of a Congregational Church in Sacramento. Five years later, he discovered his passion for acting and nursed the desire to become a professional actor. However, he didn't get to pursue his dream until his teenage years. Sam Elliott moved to Los Angeles in the late 60s to become an actor: this was against his father's desire for him to graduate from college and have a "proper career." In Los Angeles, he attended the Columbia Pictures Film Workshop; thereafter, he landed an interview with 20th Century Fox Studios, which earned him the contract that took him from the stage to the small and big screens.
2. He Began Acting On Stage And Made His Screen Debut In 1967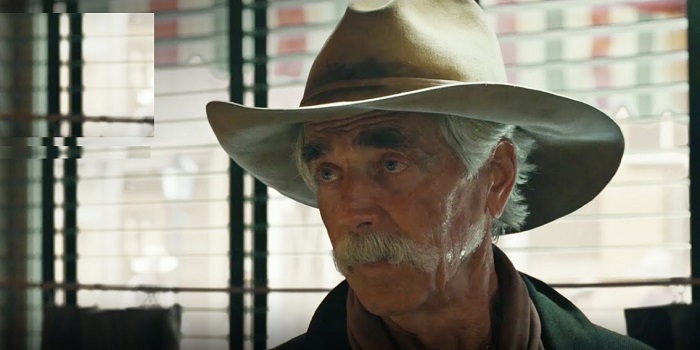 Sam Elliott's career journey began on stage while attending Clark College, a community college in Vancouver, Washington. At Clark, he played Big Jule in a stage production of the musical Guys and Dolls. His time at the college encouraged his acting dreams as his performance had a local newspaper nudging him to become a professional actor. Although convinced he would thrive in the profession, Elliott wanted to do movies instead of stage work. His wish came to pass in 1967 when he pulled off his screen debut with an uncredited role in Andrew V. McLaglen's The Way West. Before that decade ran out, he had his first credited film role in George Roy Hill's Western buddy film Butch Cassidy and the Sundance Kid (1969).
3. Sam Elliott's First Oscar Nomination Was For His Role In A Star Is Born (2018)
In 2019, the American Actor earned the first and thus far only Academy Award nomination in his career. This was for his portrayal of Bobby Maine in Bradley Cooper's A Star Is Born (2018). His roles in Conagher and Buffalo Girls earned him two Golden Globe Award nominations for Best Actor in 1992 and Best Supporting Actor in 1996, respectively. The previous year (1995), Buffalo Girls also got him nominated for Primetime Emmy Award's Outstanding Supporting Actor. At the 65th Primetime Emmy Awards in 2013, he was also up for another gong under the Outstanding Voice-Over Performance category; this was for his Robot Chicken role.
4. The Actor Has Been Inducted Into The International Mustache Hall of Fame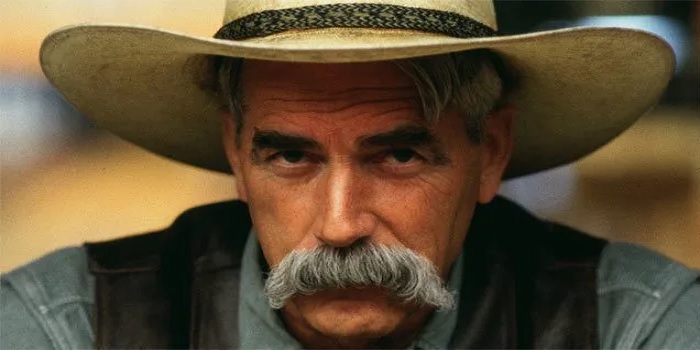 Probably his most renowned trademark, Sam Elliott's mustache lends credence to his American cowboy roles. In recognition of that, the actor became a mustache Hall of Famer: he was inducted into the International Mustache Hall of Fame in 2015, the inaugural class under the Film and Television category. While the actor appreciates the honor, he disclosed in one of his many interviews that he doesn't understand the buzz around his stash.
5. He Is The Fifth Husband of American Actress Katharine Ross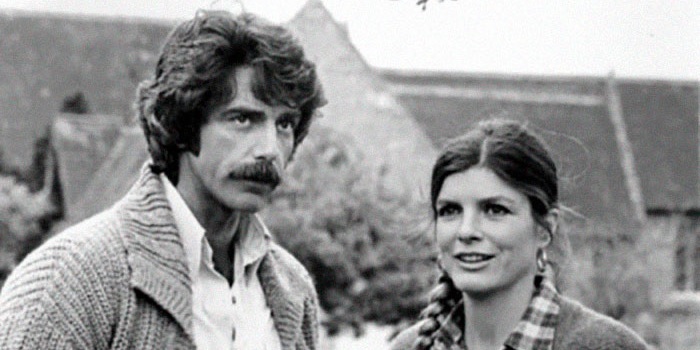 Sam Elliott is currently married to iconic actress, Katharine Ross who is known for her roles in Butch Cassidy and the Sundance Kid, The Graduate, Donnie Darko, and The Stepford Wives. Elliot and Ross got married in 1984, after reconnecting on the set of The Legacy (1978); the two previously starred in Butch Cassidy and the Sundance Kid. Before Elliott, Ross had been married to Joel Fabiani, John Marion, Conrad Hall, and Gaetano "Tom" Lisi, with the previous marriages ending in divorces. While Elliot is Ross' fifth husband, the actress is his first wife.
Tell us what's wrong with this post? How could we improve it? :)
Let us improve this post!