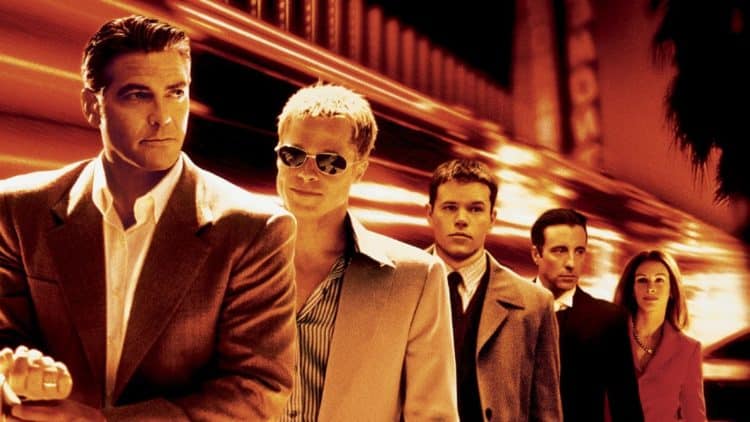 Have you watched the second-hand clock moving? Keenly that is. Well, safe cracking heists movies leave you on the edge of your seat. Watching the rotation of the dial on the lock leaves an atmosphere of anticipation. We all want to see what happens next. It's a race against time! In this piece, we've rounded up every great safe cracking/heist movie to compile the ultimate binge-worthy weekend list.
King of Thieves
King of Thieves is a movie with a real-life occurrence in it. The movie is about a break-in that happened at the Hatton Garden underground safe deposits. This film is cast excellently, with Michael Caine acting as the lovable ring leader of the group. They plan out the heist, which is to occur during the Easter weekend. The team put to use their old kill techniques and enter the building as gas repairmen. The group sets out and uses their skills in one of the hilarious yet captivating moments when breaking into the safe. They can get the job and get out. As is with most heist movies, you might feel the ending is not well thought out. However, that is what makes this film work.
On Her Majesty's Secret Service
The Bond movies are well-conceived and well thought out. Not having one of them on this list would be a crime in itself. The movie takes Agent 007 to Switzerland, where he tries to fight for and save the human race against Blofeld. This villain plans on using the beautiful women of the world to spread bacteriological warfare agents camouflaged as phobia treatment. In Her Majesty's Secret Service, we see Bond taking the part of a safe-breaker when he breaks into a lawyer's office in Swiss. Sir Hilary Bray (Bond) is a college of arms genealogist. Bond is to recover documents that would place him in Blofeld's Company. As he patiently waits for the electromechanical device to crack the code, you can't help but feel a sense of calm where others would panic.
Inside Man
Hailing from Spike Lee, Inside Man reinvents heist movies in a humorous but intriguing way. In the film, Denzel Washington (Lieutenant Keith) takes on Dalton Russel (Clive Owen), the intelligent and fascinating architect behind the robbery at Manhattan Bank. You will not be disappointed with the comical exchange between the characters when Dalton proceeds with a drill to the safes.
Cradle 2 The Grave
Jet Li and DMX star alongside each other. Even though there wasn't any meticulous planning and the safe scene borders on ridiculous, it's funny to see how DMX blows up a safe with a bazooka! They both find themselves fighting the bad guy, and both go after him for their own reasons.
The Italian Job
A transformation of the 1969 film by the same name, The Italian Job follows Donald Sutherland (John Bridger), Charlie (Mark Wahlberg) the mastermind, Lyle (Seth Green), the computer whizz, Rob (Jason Statham), and Stella, John's daughter. She also happens to be a safecracker. When Steve, the inside man, betrays the group, they all vow to take revenge on him and steal back what is rightfully theirs. As Stella tries to open the vault using a power drill, she breaks the lock, forcing her to open it manually. It takes her a bit of time, but you can feel the tension as she races against time.
Ocean's Eleven
Danny Oceans (George Clooney) has just been released from prison. He plans a perfect heist at three prominent casinos in Las Vegas. The casinos belong to Terry Benedict, the man dating his ex-wife Tess (Julia Roberts). However, the 150 million dollars in the vaults also act as motivation. Danny enlists the help of his former friend Rusty Ryan (Brad Pitt) and a couple of other criminals, including talented pickpocket Linus Cadwell, a pair of gifted mechanics, and a surveillance expert. The heist, which uses misdirection to its advantage and some high-profile tools, makes Ocean's Eleven a safe-cracking gem.
Army of Thieves
A chance at life less ordinary. That sounds like the opening credits to a romantic comedy. However, the Army Of Thieves is not anything close to a comedy. Following an outbreak of zombies in America, a group of criminals who've set their hearts to stealing see it fit to rob traditionally impossible to crack safes across Europe. In the most anticipated bank heist I have seen in a while, Deiter (bank teller turned safecracker) delivers excellent performance with a charm that easily opens any safe. He calls himself the best safecracker on the planet, but of course, he is not known for humility.
Ant-man
The one good thing with Ant-man was the heist sequence. When Scott Lang meets up with former cellmate Luis for an easy job targeting Dr. Pym's residence for "cool shit," he expects the job to go smoothly without any hiccups. Many issues arise. However, Scott pulls a genius move by using a blanket to cover the haywire bolts and places a mattress over the Carbondale vault door to muff the noise and alert the neighbors.
The Thieves
The South Korean crime drama, The Thieves follows a Korean and Chinese gang of professional thieves. They meet up in Hong Kong to swindle the mistress of a Chinese gangster out of her diamond valued at 20 million dollars while she visits a casino. With a large group of 10, issues arise, and feelings of betrayal, greed, and backstabbing seem to take over. In The Thieves, Kim Hye-Soo plays The Cat Burglar. She takes Centrepoint trying to crack open a safe. In a twist of insanity and absurdity, she manages to open. However, that seems insignificant compared to what lies ahead.
Thief
In Thief, Frank (James Caan) is an ex-convict who is famed for jewel stealing. He has everything one would want in life, including a thriving romance with Jessie (Tuesday Welsh), a cashier at the diner. A series of events finds him working for the crime syndicate lord, unwillingly and as he tries to get out of the crime world, he takes on more than his fair share of bad guys, including some rogue police. Thief places a lot of focus on Frank's ability to crack open a safe, and he, in turn, does not disappoint. Frank uses a drill attached to a nitrogen gas tank to open up a safe.
Tell us what's wrong with this post? How could we improve it? :)
Let us improve this post!