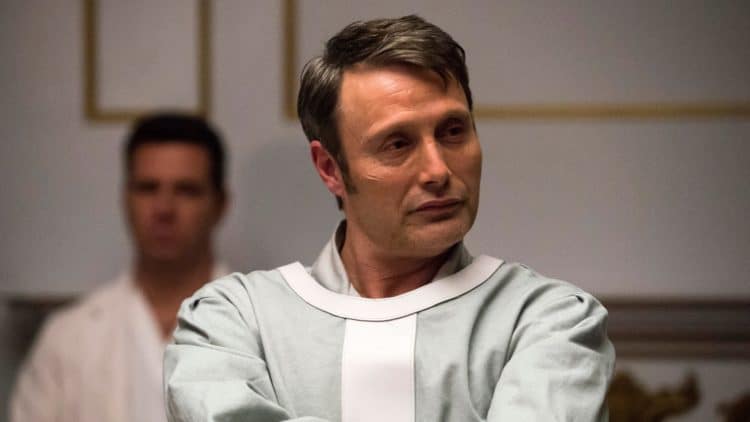 For television, 2010-2019 was the decade when the Golden Age of TV exploded here, there, and everywhere. It all began with The Sopranos in 1999, but TV's Golden Age was more sporadic in the 2000s, meaning for every Lost, The Shield, or Mad Men you discovered, there were about 20-30 lousy shows competing against them for ratings. But as we entered the 2010s, nearly everything on TV was at least close to stellar quality–in addition to many certifiable classics as well. The Walking Dead, Game of Thrones, the latter half of Breaking Bad, The Americans, Justified, the list goes on and on. But in the midst of so many fantastic series, there were many that managed to fly under the radar. Some of these series received low ratings, which is not a barometer of a show's quality, just a sign that the material was likely too much to keep up with for audiences. Nearly every show on this underrated list (Daredevil's cancellation was all due to studio mismanagement) came to an end before its time, but what remains can always be cherished thanks to streaming. Here are 5 shows from the 2010s that deserve a second look.
Hannibal (NBC, 2013-2015)
Just to clarify–Hannibal is not exactly an underrated show nowadays. It is rightly reassessed as a modern-day TV classic, but it would have been nice if that consensus had been around during its original, 3-season run from 2013-2015. A lot has been written about this show's brilliance, but the most amazing feat the show still holds claim to is that it was able to survive as long as it did…on network television. When you binge-watch Hannibal now, it is almost inconceivable to grasp how this gruesome, terminally dark show actually aired on NBC primetime. But apart from its tone, the series features some of the most superb television acting and writing to be found in this decade. Not to mention a sickeningly unique tone and aesthetic by the showrunners and directors. Like The Shield from the 2000s, Hannibal's first season is mostly a procedural format, but once we got past the formalities, the rest of the ride is quite possibly one of the most visually striking descents into madness ever filmed.
Halt and Catch Fire (AMC, 2014-2017)
With the likes of Mad Men, Breaking Bad, and The Walking Dead on its roster, the basic cable network AMC had a stunning slate of shows during the '10s. But there was one prestige drama that was equally as good, yet unfortunately not as widely seen, Halt and Catch Fire. Set during the years 1983-1995, the show was a unique period piece revolving around a group of brilliant computer technicians and designers during the height of the computer revolution of the 80s and the dawn of dial-up internet in the mid-1990s when the series ends. Starting in the Dallas, texas tech hub and concluding in Silicon Valley at the time the world wide web was starting to become a common part of society, the show managed to explore some incredible insights into the early struggles of the tech revolution while combined with superb writing about interpersonal relationships at the risk of being destroyed due to ambition. The series creators knew that based on subpar ratings, each time AMC greenlit a new season could be the last season for the show, and therefore each season managed to tell a full story. But it would have been amazing to see the show jump forward in time to the 2000s and the social media explosion.
The Leftovers (HBO, 2014-2017)
For anybody who has watched HBO's The Leftovers, the response is largely the same: wow. Not only does this show have an intriguing (albeit depressing) plot structure, the interpersonal relationship dynamics of its cast of characters are searing, poignant, mature, and deeply philosophical. The Leftovers is a challenging show to get through not so much because of its dark tone, but due to its complex storytelling that requires deep insight on the part of the audience. With only 28 episodes in its run, one would think the show would be a breeze to get through, but the thematic material of the show is very dense, and the subject matter ultimately explored cuts right to the bone of what it means to be a human being–blemishes and all. The show was canceled in 2017 due to low viewership but it will live on as one of the decade's most unique and cerebral TV offerings.
Rectify (Sundance TV, 2013-2016)
Also on the bleak yet brilliant side of things was a little-seen series that aired on the equally bearly-viewed Sundance TV, Rectify. This series explored the return to society of a man who spent 20 years in prison for a gruesome crime he did not commit. In just 30 unforgettable episodes of superbly controlled and explosive drama, Rectify has been cited by some as the best TV series of the 2010s, which is saying something when compared to its competition. Not one single episode of this series is filler, and its ability to explore the uncomfortable moments in life where guilt and shame wrongly dictate our emotions is first-rate. Rectify is an interesting case since it had a decently-sized audience during its run on a somewhat obscure cable network, but its ending in 2016 was still a shock. In all likelihood, this series is an early example of the shorter series, the better, and the show does feel like it concludes exactly as the showrunners wanted it to.
Marvel's Daredevil (Netflix, 2015-2018)
Another hard-to-grasp TV ending in the 2010s was that of Netflix's Daredevil in 2018. This will eternally be known as the first Marvel series that paved the way for many more to come on various networks as well as a tie-in into the cinematic MCU. Daredevil was also much more than just fan service–it was compelling, dark at times, and decidedly adult with morally ambiguous characters popping up throughout its entire 39-episode run. Marvel's Daredevil ultimately met its end along with all of Netflix's Marvel series' due to money, scheduling disagreements, and episode orders, and let's be honest–the coming of Disney+.
Tell us what's wrong with this post? How could we improve it? :)
Let us improve this post!