The thrilling reality TV show, Alone has caught the attention of many. Alone Season 9 brought ten brave individuals to compete for a whopping $500,000. What sets this thrilling show apart from other survivalist reality shows is that the participants are truly alone. With no camera crews or producers nearby, the contestants tape their journeys themselves. Armed with ten out of 40 items and their survival skills, they must rely solely on themselves. If fans are yet to watch Alone Season 9, this article lists everything they need to know about it.
All contestants have one goal — to be the last one standing. However, they may call the quits at any time. Contestants may also be removed if they fail a weekly medical evaluation. The grand prize of staying 100 days has been increased to one million dollars since Alone Season 7. Alone Season 9 also features two new digital content series. First is The Ride Back, which dives into the emotional journey of contestants before they call the quits. The second is Shelter from the Storm, which explores the shelters the participants built. There's also a new threat that has to be neutralized — the polar bear.
Meet the Alone Season 9 Contestants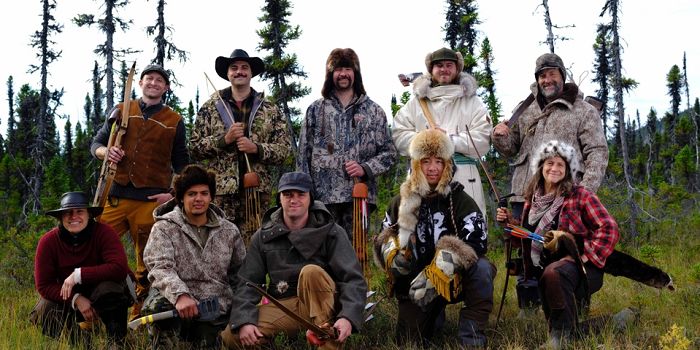 Alone, Season 9 features some remarkable contestants who've bravely journey into the wilds of Labrador, Canada. Among the participants is 36-year-old Adam Riley. He's an adventurous treehouse builder from Arkansas. With his extensive experience exploring the wilderness, Riley brought a sleeping bag, tarp, axe, and fishing gear. Next on the list is Benji Hill. A 46-year-old pack goat guide from Idaho. With his profound love for the outdoors, Hill armed himself with a bow and arrows.
One of the only two women this season is 49-year-old Jessie Krebs, a wilderness survival instructor from Colorado. With her extensive experience teaching global survival, a sleeping bag, and tapping wire, Krebs is ready to navigate her way. Next up is Jacques Turcotte, the youngest participant this season. 23-year-old Turcotte is a wilderness expedition guide from Alaska. He is well-versed in hunting and fishing. The fifth participant is Juan Pablo Quinonez. He happens to be a 30-year-old outdoor professional from Canada. He brings his wealth of experience in survival to the competition.
Igor Limansky, a 40-year-old leadership professional hailing from Utah, delves into the wilderness in the survival TV show. He's armed with a sleeping bag, bow and arrow, an axe, and a multi-tool. Next on Alone season 9's participant list is Karie Lee Knoke, a 57-year-old seasoned backpacker from Virginia. Up next is Terry Burns, a commercial fisherman of age 30 who hails from West Virginia and is the epitome of self-reliance. The next participant is Teimojin Tan, a 31-year-old physician from Canada. He brings a unique combination of military training, medical expertise, and impeccable survival skills to the table. Last but not least is 35-year-old Tom Garstang, a South African who leads a nomadic journey that helped him hone his hunting skills.
Alone Season 9 Recap
Alone, Season 9 takes place in one of the harshest places on earth: Northeastern Labrador. In pursuit of winning $500,000, the participants face the daunting challenges of securing food and making quick decisions due to the unpredictable weather. With Labrador's winter approaching fast, there's no place for error. As hunger sets in, creativity peaks, and they begin to think outside the box to feed themselves. While some are preoccupied with securing food and building shelters, others choose to prepare for rainy days and encountering wild animals. As the pursuit of surviving in the wilderness wages on, things seem to continue to get daunting.
As the season progresses, these individuals must grapple with freezing waters, depleting food resources, and the constant need for preservation. Days turn into weeks, and eventually, seven participants return home. Three participants make it to the end of Alone Season 9, episode 11. Determined to outlast the harsh environment and push themselves to the edge, watch Alone Season 9 to find out who makes it to the finish line.
Survival Skills and Unique Challenges Faced in Northeastern Labrador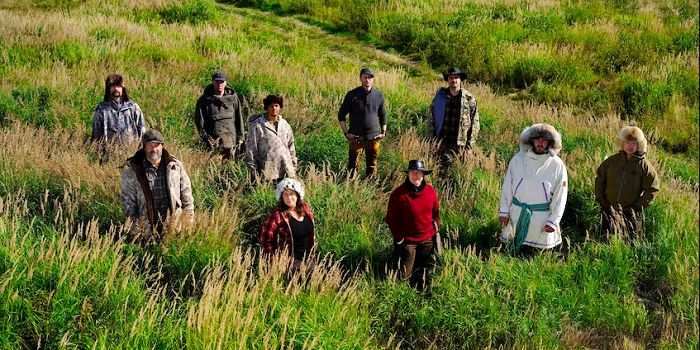 The survivalists of Alone Season 9 find themselves in the rugged terrain of Northeastern Labrador. The area is best known for its isolated landscapes and unforgiving weather conditions. As candidates push themselves to their limits, they must face extremely negative temperatures, fierce snowstorms, and heavy snowfall. With the constant threat of developing frostbite and the struggle to stay warm, the contestants are racing against the clock to build sturdy shelters fit enough to withstand the brutal winter.
Participants must rely on their foraging and hunting skills to secure food to feed themselves. From beavers, birds, and small mammals to plants, they scavenge for anything to sustain their exhausted bodies. The vast terrain of Labrador takes no mercy on Alone's contestants. Thick forests and icy rivers test their navigation abilities. The isolation, mental strain, and no sight of human life are enough to lead seven individuals to tap out after Alone Season 9, episode 9.