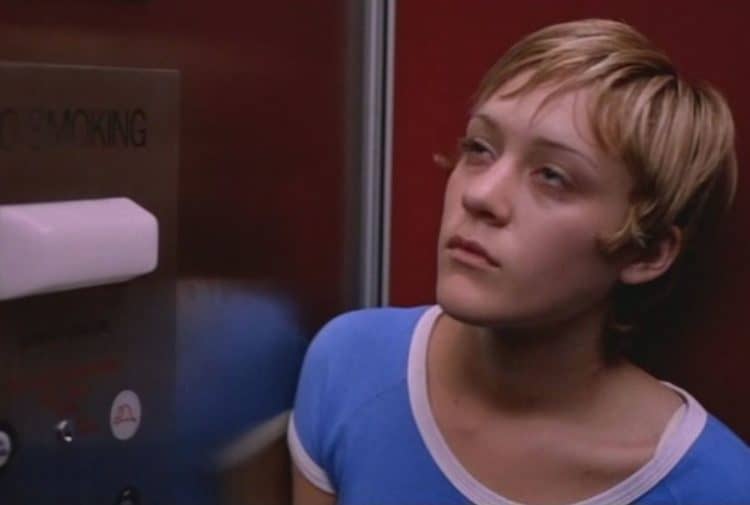 There are some actors who leave unforgettable impressions every time they step in front of a camera, and Chloe Sevigny is one of them. Since starting her on-screen career more than 25 years ago, Sevigny has appeared in a wide variety of projects on both the big and small screens. Her natural acting ability combined with her commanding presence has allowed her to shine bright even when she wasn't playing a starring role. Now, with more than 80 acting credits to her name, Chloe has had the type of career that is somewhat rare in the entertainment industry. Not only has she been in lots of big-budget projects, but she has also gotten the chance to flex her creativity in smaller independent roles. Keep reading for our list of Chloe Sevigny's five best acting roles.
5. Hit & Miss
Unless you're a diehard Chloe Sevigny fan, you may not be familiar with her role in the British TV series Hit & Miss. That's because the series lasted for just one season which was a total of six episodes. Even though the show itself wasn't very successful, Chloe's work received lots of praise from critics. In the series, Chloe played a transgender assassin who will stop at nothing to make sure the job gets done.
4. We Are Who We Are
Released in 2020, the HBO mini series We Are Who We Are was an interesting coming-of-age story about two young Americans living on a military base in Italy. Chloe portrayed Sarah Wilson, a colonel in the United States Army who was also a wife and mother. Although it was clear that she really loved her son, she also seemed to be somewhat detached. As a result, she didn't realize that her family was falling apart right under her nose. As usual, Chloe stepped right into the character and her portrayal was natural and authentic. Although the series' young stars were the center of We Are Who We Are, Chloe always managed to steal the spotlight.
3. Kids
The 1995 movie Kids was Chloe Sevigny's first on-screen role, and arguably one of her most memorable. Interestingly, enough, however, Chloe was only supposed to have a minor role in the film. She was initially cast as a background actress, but was upgraded to a leading role when Mia Kirshner, who was originally offered the role of Jennie, backed out. If you've ever seen the movie, you know that it was shocking to say the least. Kids is a coming-of-age story about a group of teenagers living in New York City who are into some really inappropriate things. They're smoking, drinking, and having sex and none of them seem to have any real adult supervision. The role ended up being the perfect opportunity for Chloe to share her skills in a major way. It also helped launch the careers of other young stars including Rosario Dawson. Not only was the movie a box office success, but it also earned her an Independent Spirit Award nomination for Best Supporting Female. Even though it's been more than 25 years since the movie's release, Kids continues to be a cult classic.
2. Big Love
Chloe's acting talent isn't the only thing that has made her career so special. She also has a knack for picking the perfect projects. The HBO series Big Love area another example of her talent aligning perfectly with an opportunity. The series was centered around a Mormon family in Utah who practiced polyamory. Chloe's character, Nicki, was her husband's second wife. She was devoted to her family and even cared for one her sister wives, Barbara, when she was battling cancer. The series was a big hit for the network and it also earned Sevigny a lot of attention. Her work earned her a Golden Globe for Best Supporting Actress – Series, Miniseries or Television Film. She was also nominated for two other awards.
1. Boys Don't Cry
The 1999 movie Boys Don't Cry is arguably one of the most memorable movies of the year. It's almost hard to believe that it was only her fifth movie role. The film told the tragic true story of a transgender man named Brandon Teena who was brutally murdered after it was discovered that he was not biologically male. In the film, Chloe played a teenager named Lana Tisdel who had a romantic relationship with Brandon before his teeth. Chloe's portrayal of the character was raw and heart breaking. She earned an Academy Award nomination for Best Supporting Actress and the movie helped take her career to the next level.
Tell us what's wrong with this post? How could we improve it? :)
Let us improve this post!