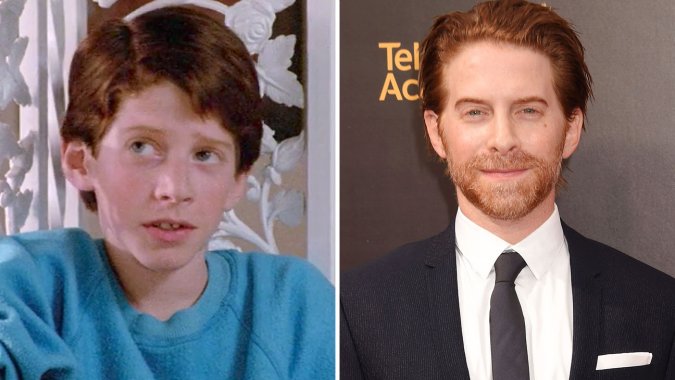 Seth Green is by far one of the best known names in show business and yet it does seem as though there have been times when he's been one of the least favorite people in Hollywood. He's also been seen as one of the favorites as well since honestly he's kind of a genius when it comes to doing his own thing and he's insanely funny when he really turns it on and cranks up the comedy. From the time when he was just a goofy-looking kid backing up other actors as a supporting character to the present he's been someone that people remember pretty easily. There are times when it seems as though he has a big mouth that he can't always back up, but when you least expect it he seems to come back and blow your mind with the kind of material he can offer. All in all, Seth is the kind of guy you just don't count out, ever, since he tends to come with it when he really has to.
Here are his five best movies.
5. Airborne
This is that kind of movie that ends up being so bad it's good in some weird turn of events but isn't hard to like after a while since it is a story in which it's not just one person against another, it's about a young man trying to fit in and gain the respect of his peers. It might not seem this way for much of the movie since Mitchell comes off as a California kid that's not acclimated to life in Cincinnati, which seems pretty normal. But when he digs in and makes his stay work for him instead of working against everything and everyone he comes to find that earning the respect of others is easier than he thought.
4. Austin Powers: The Spy Who Shagged Me
Scott comes off as kind of a whiner really but it's not entirely easy for him since his father was frozen in stasis when he was born and while he was growing up, and came back into his life only after he'd come to resent him. Plus, when your father is a comical evil genius that seeks to reconnect with you and then dumps you for his genetic clone it can mess with your head a bit. By the second movie Scott was still sticking around but the relationship he had with his father was without a doubt strained and even possibly damaged beyond all repair. But putting them on the Jerry Springer show, that was just comedy gold.
3. Can't Buy Me Love
You can imagine that he would play the annoying little brother that might bug their sibling nonstop, or be the kind that might actually say something meaningful at the most opportune moments. The point is that in this movie he was kind of a hanger-on for the most part but it was a noticeable part all the same. Patrick Dempsey was the main focal point of this movie, but it was a good way to keep Seth in sight and to keep his reputation on the rise as it's easy to assume that no one would have thought that he would do much as he grew up. Obviously that thought, if it was ever voiced, was absolutely wrong.
2. Without A Paddle
As Nathan Rabin of AV Club puts it the movie is about three buddies that are getting close to mid-life and are each experiencing their own crisis that has yet to fully hit them. Jerry's girlfriend wants him to mature and make a commitment to their relationship, meaning marriage, Dan is an insecure but successful doctor that doesn't know how to stand up for himself, and Tom, well, Tom is just a wild and carefree individual that doesn't seem to take a lot of responsibility for his actions. When their best friend Billy dies however they come together to finish a quest that they started as kids and in the process learn a great deal about themselves as a result.
1. Can't Hardly Wait
Andrew Gruttadaro of The Ringer likens this movie to one of John Hughes' classics and he's not too far off the mark since it has a lot of the same elements to it that those past movies do. The cult classic gained its status by connecting with the kids of the time and showing them a mirror in other words when it came to the struggles they faced and the overall feeling that was present during their high school years. Sure, it wasn't a perfect representation, but it was a fun and engaging movie that a lot of high schoolers could relate to since it used actors that they knew, some they didn't, and situations that were either blown out of proportion or allowed to play out as they might in real life.
Seth Green is awesome, and that's hard to debate.
Tell us what's wrong with this post? How could we improve it? :)
Let us improve this post!