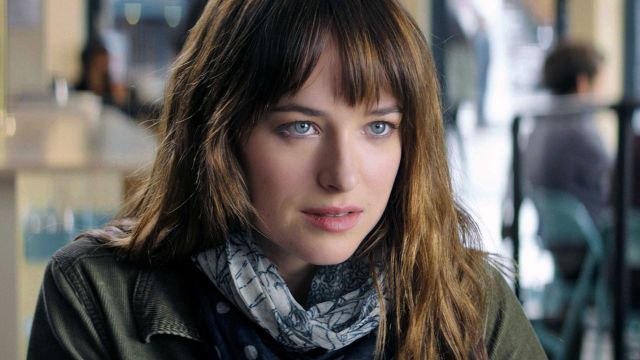 Being the child of two famous stars could be a boon or something that people try to avoid telling others if they just want to live a low-key life. Dakota Johnson however became enamored of the acting life when she was still very young and never grew out of it. She was discouraged by her parents however, as both Don Johnson and Melanie Griffith wanted her to finish her education before moving on to modeling and a high profile life. That's good advice to be honest but some people simply have to do it their own way and there have been a great many stars that have made a fortune and become insanely famous without ever finishing high school or even entertaining the idea of college. Dakota however did manage to get an education and then went full-on into the acting and modeling life that she wanted so badly.
Here are some of the best movies from her career thus far.
5. The Social Network
Dakota has the kind of features that make her hard to distinguish at times when she wears her hair up or in a different style. But in this movie it is her and she does play a fairly substantial role for a bit. The movie itself is the history of Facebook, in a sense, and how it came to be. One can only wonder what millions of people around the world would do without Facebook at this point since in some cases it's the only way that some people stay in touch. But in the earliest phases it was something that pulled a few people apart since something that is so addictive to so many is obviously worth something to those that conceived of the idea.
4. Bad Times at the El Royale
The classic type of movie that throws people into the mix together while making the audience guess at just what's going on and what's more important at the moment is the type of film that seems to draw people in out of curiosity and then slap them across the face with deaths that don't seem to make sense. It does seem to offend people at times when big-name actors are brought in just to die off quickly in a movie, but it also reminds us that no matter how big your name is the script is going to be followed and if your time is up then it's up. To be fair though a couple of the biggest names in the film do last a while.
3. Suspiria
Witches and their covens and their archaic ways are certainly making for great movies these days as well as TV shows since this one is among those that might be deemed as kind of disturbing but at the same time is somehow enchanting and even mesmerizing. Susie is at first seen as the unsure and compliant witch that is making her way up the ranks and all the while doing what she can to be seen as worthy. But when she reveals herself finally to be one of the most powerful witches ever it turns the entire coven on its head and establishes her as the one true power in the coven that is there to clean up in a sense.
2. 21 Jump Street
Dakota plays more of a bit part in this movie since the focus is mainly on Channing Tatum and Noah Hill. She's a part of Jump Street, but since the first film is focused on showing how the two male leads have landed themselves in trouble and are being made to make up for it she kind of comes and goes whenever the shot pans to the inside of the Jump Street headquarters. All in all though this movie was pretty funny, but like Baywatch, which came later, it's no doubt something that fans of the original show would cringe at since it's similar but not so similar as to be the same.
1. Fifty Shades of Grey
Let's just get this out of the way and remind everyone that this story was written by a woman. There's nothing wrong with that to be honest and a good romance is to many people a worthy story in any regard. But apparently some of the more risque material in the book just couldn't be shown in the movie, which really disappointed a lot of viewers. But let's be honest, it didn't disappoint them enough to avoid seeing the second and third movie since they'd become invested enough in the books that they wanted to see if the movies finally got anything right. But the whole idea that this is based on anything but a sexual relationship between two people is kind of like saying that the Terminator was a love story, that dog just don't hunt.
In regards to her acting Dakota is a talented woman.