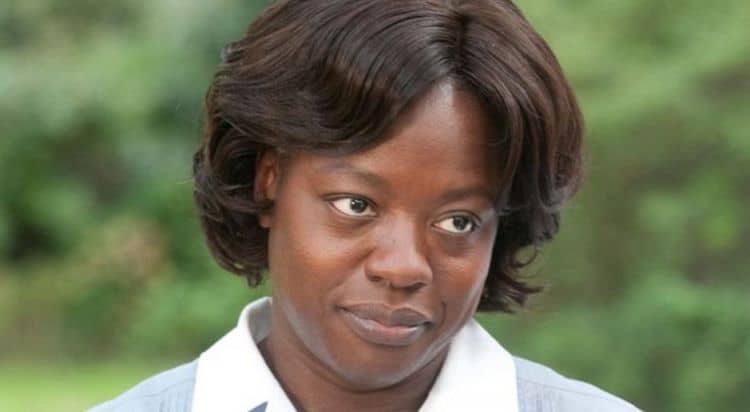 Rarely do we ever get the chance to work with our idols. That idea, more often than not, tends to always remain just but that; an idea. South African actress Thuso Mbedu cannot relate to our struggles, given that it was announced that she was to work alongside one of the artists she's admired the most. This once-in-a-lifetime moment is part of a wholesome sojourn that began in Pelham, KwaZulu-Natal. Mbedu was raised by her grandmother, having been orphaned at a young age. Her childhood and life through college weren't the easiest. Mbedu's family had to struggle to make ends meet. When she left to begin her acting career, it was with a suitcase and an equivalent of $35. Her early days on the job didn't pay off financially, so she opted to live out of her friends' places until she'd made enough to get a place of her own.
Her first role on television was as Boni Khumalo on Saints and Sinners. The same year she got the role (2014), she was also cast as a guest on Isibaya, where she played Losisa. From 2015 up until 2017, Mbedu portrayed Kitso Medupe on the soap opera Scandal! It was when Mbedu was cast as Winnie Bhengu on Is'Thunzi that her acting career took a promising turn. In 2017, Mbedu received two International Emmy Award nominations for her portrayal of Bhengu. Asked to describe her character by Actors Spaces, Mbedu said, " She is a very feisty go-getter, whom I always say is a true leader in the sense that she doesn't let her circumstance dictate who she is. She fights really hard for who she is and for what she believes in, and when she finds herself thrown in a completely different world, she adapts." Despite not clinching her first Emmy, Mbedu won the Best Actress TV Drama Award at the South African Film And Television Awards.
Mbedu further added that although her character Bhengu was 'focused on her own agenda', she didn't forget about other ninjas in the series whose stories also revolved around her own. With regards to her Emmy nomination, Mbedu said, " I feel like I may not have been nominated if not for the story itself, and the four ninjas within Is'Thunzi." On how she felt about getting an Emmy nomination, she said, " It sinks in slowly but surely. I think I was in denial for the first week. It was actually quite difficult because you wake up at random moments and you're thinking 'Am I Dreaming?'"
'The Underground Railroad'
When Mbedu arrived in the US to attend the Emmy Awards in 2018, her sights were set on not only the glitz and the glam, but also the opportunities that could arise from the moment. So it came to be that Mbedu would attend her very first audition in the United States as 'Cora' on The Underground Railroad, based on Colson Whitehead's Pulitzer Prize-winning novel that bears the same name. 'It was my first American audition. I was fully aware of the fact that I probably wouldn't get the role.' Mbedu told Dazed.
When Mbedu met Barry Jenkins for the first time, the Academy Award-winning director was on his way to an Oscar dinner. The pair's first meeting was informal, and had them talking about 'anything and everything.' At the end of their discussion, Jenkins made an assurance that got Thuso a little excited. " OK, so you are this character. I'm not saying you've got the role, but your life story makes sense with her." At the time of the meeting, Thuso had not read the book. When she finally did, she was blown away!
It did come to pass that Thuso was the perfect person to portray Cora Randall. Following its 14th of May release, Thuso made history as the very first actor of South African descent to lead an American series. Her portrayal of Cora earned her a strong American fanbase, led by media mogul Oprah Winfrey. In an interview with Mbedu, Oprah said, " During episode one, I didn't know if I was gonna make it through. I was sitting in my screening room watching, and I looked down at my apple watch, and my heart rate was 101."
'The Woman King'
In April this year, only weeks before the release of The Underground Railroad, Mbedu received her best news yet: She, alongside her idol Viola Davis, would star in the Gina Prince-Bythewood directed The Woman King. An excited Thuso shared the news with her Instagram followers, captioning it 'Those who know, know.' Only a few weeks before the announcement, Thuso had mentioned Viola Davis and Gina Prince-Bythewood as some of the people she would like to work with next. Thuso also told Dazed she'd like to work with veteran actress Regina King.
The Woman King, as reported by Deadline, is a story inspired by real-life occurrences in the African Kingdom of Dahomey. The story is centered around Nanisca and Nawi, who team up to war against their enemies in the 18th and 19th centuries. Asked why Thuso was a perfect choice, Viola Davis said, " We were mesmerized by Thuso. We wanted Woman King/ Nawi to be the vehicle to introduce her on the big screen."
Only a week ago, an elated Mbedu met Viola Davis at the Hollywood Bowl. Viola was quick to usher her backstage. The pair shared a light hug, with Viola teasing Thuso about her preparation. " I saw you on social media trying to show off." A sassy Viola said. The How to Get Away With Murder star pointed out that training wasn't so easy, given her age. 'No..you don't know because see, I'm 55," Viola told a giggling Thuso. On her Instagram, Mbedu shared the lighthearted moment, captioning it: " Look who I bumped into. Viola and I are getting ready for you."
With The Underground Railroad and The Woman King on her resume, it's clear that we are only getting to watch the making of a legend. In a 2019 tweet, Mbedu expressed that she was breathing for the first time in a long time because, for years, she seemed to be the only one who had believed in her dream. One of her prayers during the difficult time was that God would take her beyond her home country. We say this without batting an eyelid: God listened to her prayers, and Thuso is just but getting started.
Tell us what's wrong with this post? How could we improve it? :)
Let us improve this post!