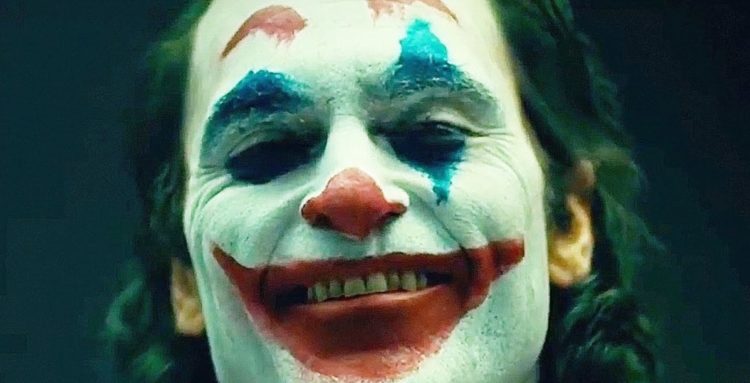 Remember when it was stated that Robert De Niro was being a pain in the backside on the set of Joker? Well that clash aside it sounds as though Joaquin was being even more of an irritant since he not only wanted to do his own makeup and hair, which is kind of an insult to the crew that's responsible for such things since their work can make or break a movie, he would also disappear from the set now and again for no good reason. The image of the crew having to lure him to the set with crackers is kind of amusing even if some might consider it kind of pathetic and even sad to mention, but after losing 50 lbs. and constantly complaining of being hungry on top of his disappearing act and his irritating habit of not wanting to be touched it does sound as though he took the role of Arthur Fleck to a degree that no one was expecting. While it's not an excuse but certainly interesting to note this same thing has happened to a couple of others that have played the infamous clown prince of crime, as Heath Ledger and Jared Leto both went so over the top that they ended up not just annoying but constantly worrying their fellow cast members. An article quoted on Joaquin's behavior has surfaced to tell just what it was like working with him, as per David James of We Got This Covered:
"One of the presentation's major focal points was the difficulty of working with Phoenix. He initially wanted to do his own makeup and hair himself, and the film's makeup team had to work out a compromise with him. Additionally, he apparently didn't like being touched frequently. He lost 50 pounds for the film and was said to be "hungry" often. As such, he would walk out in the middle of hair dying jobs and would disappear on set in between takes, so the crew had a hard time finding him for touch-ups. The process of maintaining continuity was so arduous that the person in charge of keeping continuity actually quit. The team would bribe him with crackers to get him to keep still (since he could eat little else)."
Getting into character isn't a negative aspect of a movie, it's encouraged really since without it there's really not much of a movie to speak of and the actors are going to be phoning in a character that doesn't make sense and is going to come off as entirely fake and not at all enjoyed by the audience. But there is a fine line that a lot of people don't like to cross and many upon many actors have spoken of this throughout the years. Some people skip over that line and keep going without thinking twice about it and continue to play the character they've been given in their own way no matter what people think. For Joker the character of Arthur Fleck needed to be as downtrodden as possible, as depressing as he could be, and as crumpled up and thrown away by society as he could have appeared. In many ways he nailed it and that's why he won the Golden Globe, but in other ways he was no doubt a nightmare to handle since he immersed himself so deeply in the part of Arthur that bringing him back required meeting a basic need that he had and wanted and couldn't resist. Tyler Pisapia of Looper has more to say on this subject.
Some people would call him nuttier than a Payday candy bar, but the genius that he brought to the role is still something that can't be shipped to the side since it did make the movie, no matter that it created a Joker that felt more about self-pity than any true need to instill chaos in the world and to act as it's agent. That was where Ledger came off as brilliant, he just 'did' things without any real reason or rhyme to them, and he was the guy that was going to shake up the system because he could, not because he'd been tossed aside by society. Obviously this is a personal thought, but Joker was better off without having a solid origin story, no matter how many people want to argue the point. Trying to figure everything out eventually tears it apart in a cold and analytical manner that ends up destroying the mystery that we love to see but can't abide since our inquisitive nature wants to know just how it works. Arthur is a product of an abusive home, he was lucky to survive, he was downtrodden since the word go, and that's why he became the Joker. That, versus being an agent of chaos as Ledger brought in, is kind of hard to some to accept still. Renaldo Matadeen of CBR has more to say on that.