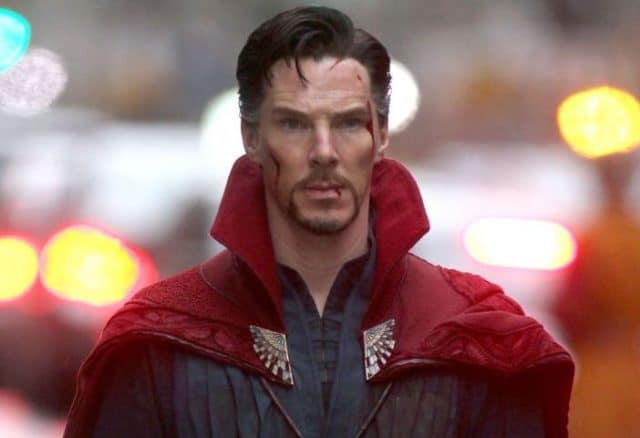 Genius has always been something that fascinates everybody and makes them really curious as well. After all, how any ordinary human being could solve difficult equations, produce amazing works of art, or do something that is way beyond normal human capacities is absolutely incredible. And, it's often something that we explore and exploit in movies.
Throughout history, there have been plenty of movies with geniuses as fictional main characters like"Good Will Hunting", "Finding Forrester", "Rain Man", and, some of them were even quirky and lovable to boot like Doc in "Back to the Future" or Skolnick in "Revenge of the Nerds", while others were just adorable kids like "August Rush" and "Little Man Tate". On the other hand, there were despicable geniuses like Hannibal Lecter in "Silence of the Lambs" and a few other movies in that franchise. He'll always be the smart guy we love to hate.
And, 2016 was no different. It gave us a few ultra-smart lead characters to either root for or against. So, here are our five favorites from among the smartest movie characters of 2016:
"Tony Stark in "Marvel's Captain America: Civil War" played by Robert Downey Jr.
Let's face it, Tony Stark simply has to have been a genius to have the ability to construct that amazing Iron Man suit in a cave no less. He's also really cocky, witty, and charming in addition to being brilliant. And, talented actor, Robert Downey Jr., plays the character to a "T", stealing the show from his other superhero friends and enemies alike. And, kudos BTW to Robert for his amazing comeback years ago from a downward spiral that could've broken a lesser man. You may recall that, back in his "Ally McBeal" days, he went through a dark time in his life, only to come out the other side stronger and better than ever. Double kudos for openly giving his wife credit for his metamorphosis. Now that's smart! And now, his acting talents entertain millions these days much more than his earlier exploits and arrests being on the news.
Jason Bourne in "Jason Bourne" played by Matt Damon
This is the newest chapter of the Jason Bourne franchise from Universal Pictures. It revolves around the absolutely most lethal former operative for the CIA as they, again, draw him out of the shadows. There's just no rest for Jason, but he always seems to be up to the job-at-hand. Directed by Paul Greengrass and written by him as well along with fellow writer, Christopher Rouse, this new Bourne never fails to produce the excitement and thrills that are expected from these films. And, Jason Bourne himself is as savvy and smart as they get, always outsmarting the wily CIA as we, of course, have come to expect. Matt Damon does his usual fabulous job of playing the leads role and, hey, we think that Jason Bourne wouldn't be nearly as smart nor as exciting if he weren't playing the role and eating up the scenery.
Louise Banks in "Arrival" played by Amy Adams
Here's as 2106 movie that shows that it's not just men who are geniuses. Directed by Denis Villeneuve from a screenplay by Eric Heisserer, this film is somewhat similar to "Inception", "Contact", "Interstellar", and "2001: A Space Odyssey". "Arrival" revolves around the Amy Adams' character, who is a linguistics expert attempting to help decode an alien language when at least a dozen huge alien spaceships land worldwide. Even more interesting is the fact that this basic plot is interwoven with a connection to her lost daughter that is quite mysterious. Sounds a little "X-Files"-ish, but there are also a number of other unexplained phenomena that dot the landscape of this picture.
And, watching all of the mysteries unraveling is the best part of all. All of the twists and turns, as well as Banks' amazingly intense intelligence, make this a smart film that is definitely worth the experience, especially for audiences who like their sci-fi pensive and really heady. In addition, Amy Adams is terrific in the lead role, as she is in just about everything she does, like "Catch Me If You Can", "Batman v Superman: Dawn of Justice", "American Hustle", and "Nocturnal Animals" just to name a few. After all, she's won two Golden Globe Awards and was nominated for six BAFTA Awards and five Academy Awards, as well as having been named one of the 100 more influential people in the world by Time Magazine.
Dr. Strange in "Doctor Strange" played by Benedict Cumberbatch
Directed by Scott Derrickson and co-starring Rachel McAdams, Tilda Swinton, Benedict Wong, and Mads Mikkelsen, "Doctor Strange" is an amazingly smart movie about an evil genius. It's #14 in the Marvel cinematic history and it portrays the good doctor as a true force to be reckoned with. Benedict Cumberbatch shines as Dr. Stephen Strange. He's a brain surgeon whose goal in life is to reclaim the use of his hands. Instead of doing that, however, he ends up with an even more amazing gift, which is all of the magical powers in his hands instead. And, the only thing smarter than the evil sorcerer that Dr. Strange becomes would have to be the special effects, especially in IMAX 3D.
Michelle in "Elle" played by Isabelle Huppert
Michelle must be pretty smart since she is a leading female exec in the very competitive world of video game companies. She is the head of her own company and the single mother of a grown son. Life is good until the day that she is raped in her own home. From that day on, her entire life revolves around finding her rapist and punishing him. Directed by Paul Verhoeven, who also directed "RoboCop", "Total Recall", "Basic Instinct", "Showgirls", and "Starship Troopers", this is a very interesting film about a very resourceful lady.
Tell us what's wrong with this post? How could we improve it? :)
Let us improve this post!