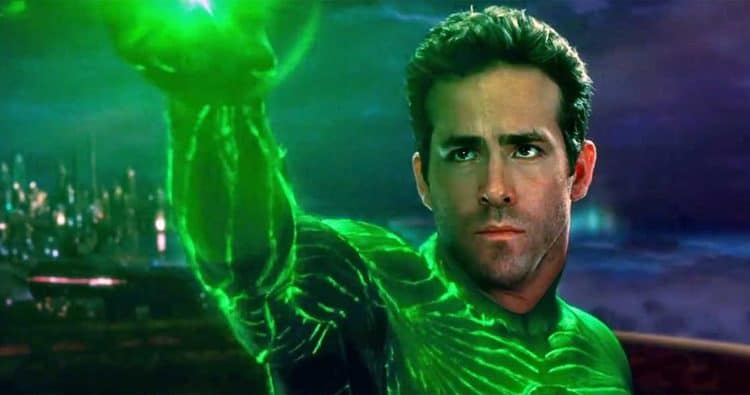 If you don't know who Ryan Reynolds is at this point then you might not have turned on the TV in the last decade. The guy has been all over the place and while he's suffered through a few duds in his movie career he's still made enough great hits to really propel himself to the status of elite when it comes to acting. He's been featured with some of the greatest actors ever and held his own, and sometimes excelled beyond all belief. As he keeps going he's only been getting better and better and hey, his last Deadpool movie even tried to make up for a couple of movie blunders that he starred in earlier on. So far in his career he's done just about everything he can do in terms of being funny, dramatic, and even epic in a way that some actors never seem to achieve. So in all honesty he's the kind of guy you want to see succeed since he's just that great at what he does.
Here are a few things you might not have known about him.
10. At one point he decided to quit acting.
This near-tragedy almost happened when he was much younger and still acting up in Canada. He was only getting bit parts and not achieving the success he wanted and was so disheartened that he almost hung it up before ever really getting started. Luckily an actor friend of his decided to tell him that they were headed to Los Angeles to see what they could do.
9. His first night in LA his jeep was stripped.
You've kind of got to wonder just how many actors have their own down on their luck kind of stories like this since LA isn't exactly a nice place to those that aren't well-known or protective of their stuff. He actually drove his jeep for a good long while without doors after it had been stripped.
It's kind of a safe bet to think that a lot of people don't know about this since some folks might think his first relationship with someone famous was his marriage to Scarlett Johansson. But he and Alanis were engaged for a little while before they broke it off.
7. He's one of the few that has been in both DC and Marvel movies.
He was the Green Lantern, remember? Some folks have actively tried to forget the movie and instead focus on his current role as Deadpool, though they've had to try and forget the earliest version of Wade Wilson that was was given in X-Men: Origins. Yeah, those two attempts at acting in superhero movies were bad enough that you almost didn't want the studio to try again.
6. Ryan had or still has the desire to play the Flash.
It probably won't happen at this point since Ezra Miller seems to have the position on lock, but there's always a possibility that Ryan could cross the line between DC and the MCU again since he's done it before.
5. He turned down a role on Buffy the Vampire Slayer.
This seems like it might have been a scheduling conflict or just a plain desire to not actually star in the show. One thing about Buffy the Vampire Slayer, despite the fact that it was a beloved show, is that not everyone that starred in it went on to enjoy fame elsewhere.
4. Anyone remember Two Guys, a Girl, and a Pizza Place? That was one of Ryan's first real successes.
Originally the show was hated by the critics but in its second season it was tweaked and reworked enough to make it palatable to the critics and allow them to give it a passing grade. Seriously, why are we still listening to critics when they lambaste some of the best shows and movies?
3. If you can believe it he failed drama in high school.
This seems kind of ironic in a way but not really since if you watch his acting he seems to get by on his wit and charm more often than his acting. In fact his acting is pretty sound since it seems that he's just being himself and not bothering to really act like anyone else. Yes he has to be another person, but it's still his persona more or less.
2. Ryan has a very big fear of flying.
This comes from a time when he was skydiving and his chute didn't open up right away. You might think a person would be afraid of falling out of a plane instead, but apparently the fear encompassed even getting on a plane after that.
1. He's a big fan of the Green Bay Packers.
There are a lot of Packers fans in celebrity circles, and this season a lot of them are probably just wishing the season was over or that it was a bad dream since not only is head coach McCarthy gone, but the Pack just recently lost to the Cardinals, the CARDINALS.
Ryan Reynolds is one of the best actors in the business today, hands down.
Tell us what's wrong with this post? How could we improve it? :)
Let us improve this post!