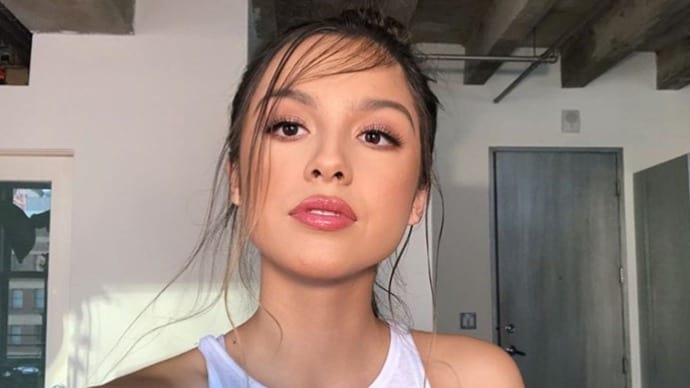 Olivia Rodrigo is an American actress who is best known for her role as Paige Olvera on the television series "Bizaardvark." She has a huge following of fans who are interested in knowing what she's up to now and if she has any new roles coming up, along with things happening in her personal life as well. We looked into her history and checked up on the thriving new star and made some cool discoveries. Here are 10 things that you might not have already known about Olivia Rodrigo.
1. Her birthday
She was born on February 20, 2003. She turned 16 years old in 2019. She will be 17 in just a few short months. She didn't change her name for show business. Her parents named her Olivia Isabel Rodrigo and that's the name she stuck with. She was born in Temecula, California and this is the place where she was raised.
2. Her professional career began in 2011
Olivia Rodrigo has only been in the entertainment business for 8 years, but that's a long time when you're just 16 years old. In fact, it's for half of her life. Her first role was in the lead role in "Grace Stirs Up Success" in 2015. Her career was off to a good start with this role, but it was just the beginning for the talented young celebrity personality.
3. Olivia's acting career took off in 2016
She nailed several recurring roles starting with the popular kids' series "Bizaardvark" in 2016. Olivia sang the theme song for the series for 28 episodes from 2016 through 2018. She was not only recognized for her acting ability but also her amazing singing voice. From 2016 through the present, she appeared on the series also as an actress in the role of Paige Olvera. She also appeared in the role of Terrinea in the television series "New Girl" in 2017.
3. She is still going strong and building her repertoire
Olivia also sang the Duck Tales theme song in a 2017 film short appearing as herself. She's becoming a popular choice for singing Disney Theme songs these days. She also appeared in a variety of interviews, Red Carpet specials and film shorts as herself. You know that you've achieved a remarkable level of success when your name is sought out as a representative or host.
4. She was recently cast in a new recurring role
Olivia has recently been cast in the role of a character named Nini in a new and exciting teen series. She is a member of the cast of the reboot "High School Musical: The Musical – The Series." The title is a mouthful but they're being clear that it's a reboot of the original and it's also a series. She is scheduled to appear in the new series launched in 2019 through 2020.
5. She is a panelist and speaker
We also learned that Olivia is an Institute Speaker and Panelist for the Geena Davis Institute on Gender in Media. This is quite an honor because it means that there is a high level of confidence in her opinions. This is yet one more thing that she can add to an already impressive work and volunteer resume. If she chooses to go to college, she certainly won't have trouble getting into some of the better schools with the level of responsibility that she's already shown.
6. She started formal training at age 6
By the time Olivia Rodrigo was just six years old, she was already taking acting and singing classes. She had an intense love of performing which only intensified as she grew older. She had an early start in her career by building a good foundation through training and education. She was soon landing roles in school plays and doing what she could to build her acting skills.
7. She has stage acting experience
Rodrigo continued to act, and after performing at several school plays, she progressed to acting at a regional musical theater. Her first professional job as an actress was in a television commercial for the Old Navy clothing brand. This was a definite boost for her acting career as it was not long before she landed the role of Grace Thomas in "An American Girl: Grace Stirs Up Success."
8. She acts like a normal teen when not working
Although Olivia is kept busy with her acting career, it isn't the only thing that she focuses upon in her life. She also does things that most other normal teens do. She lives with her mother and father in Los Angeles. When there is time to spare, she plays the piano, sings and hangs out with her friends. She also enjoys playing board games, reading books and shopping.
9. She has a very special pen pal
Olivia keeps in touch with one very special person in her life the old fashioned way. Her great-grandmother and she are pen-pals. Olivia takes the time to send her great-grandmother handwritten letters. In them, she keeps her updated on everything that is going on. Her great-grandmother lives in Wisconsin. This is a very special gesture and it's becoming uncommon for people to keep in touch this way. It would be nice if more people did this because it gives people from the older generations something to look forward to, especially if they don't use modern communications technology.
10. You can follow Olivia on Instagram
If you are a fan of Olivia's and you like to get regular information on what's new in her career and her personal life, there's a really good resource out there through social media. Olivia has an Instagram account. She has made 656 posts so far and she's doing a good job of keeping it updated with some fantastic photos. She currently has 1.2 million followers.