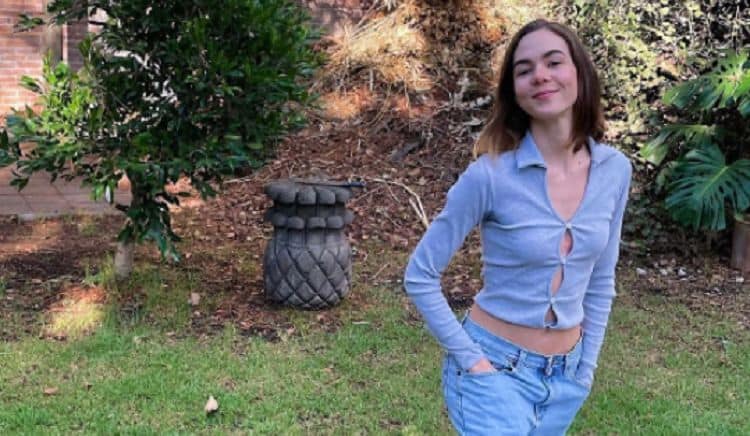 Every actor looks forward to the day that their career takes off, and for many actors, that day comes after years of taking small and seemingly unimportant roles. In Ximena Lamadrid's case, however, it didn't take long for her first big opportunity to come calling. After just a few years in the industry, she got her big break when she was cast in the Netflix series Who Killed Sara? The show has helped introduce Ximena to viewers all over the world. Now back for its second season, the show's fan base is continuing to grow and there are countless people who are looking forward to watching Ximena's career grow. Keep reading to learn 10 things you didn't know about Ximena Lamadrid.
1. She Grew Up In Dubai
Ximena was born in Mexico and she is a very proud Latina woman, however, she was raised in Dubai. We weren't able to find any information on how Ximena and her family ended up in Dubai, but we do know that it was there where she first fell in love with the arts. These days, however, it appears that she may be living between Mexico and the United States.
2. She's A Published Poet
Self-expression is typically the driving force behind creativity, and acting isn't the only way that Ximena likes to express herself. She also loves to write and specifically enjoys writing poetry. In 2018, she released a book of original poems called And Then the Clouds Were Lifted. Ximena hasn't mentioned if she has plans to release more poems in the future.
3. She Studied At NYU
Ximena has put a lot of time and energy into building her career as an actress. Ximena has a bachelor's degree from New York University where she studied at the Tisch School of the Arts. After graduating, she continued her studies at Stonestreet Screen Acting Studios.
4. She Has Behind-The-Scenes Experience
At this point in her career, most people are familiar with Ximena for the work she's put in as an actress. However, she has also told stories from the other side of the camera. She made her debut as a writer, director, and producer with a short film called Dance Dance Dance.
5. She's In A Relationship
Not only are things going well for Ximena in her career, but her personal life seems to be very happy as well. Ximena is currently in a relationship with a man named Juan Pablo Garcia, as far as we can tell he does not work in the entertainment industry. It's unclear how long the couple has been together, but they appear to be going strong.
6. She Loves Nature
There's something about being outdoors that tends to be a great remedy for coping with the stresses of the world. When Ximena gets time off from work, she loves to spend it enjoying the beauty of nature. Some of her favorite outdoor activities include hiking, walking on the beach, and horseback riding.
7. Who Killed Sara? Is Her First TV Role
If Ximena's face didn't look familiar to you before Who Killed Sara? it's because the show is her first time being cast in a TV series. Prior to Who Killed Sara?, Ximena appeared in two movies and a hand full of short films. Despite it being her first TV appearance, Ximena carried herself with the utmost confidence and professionalism.
8. She's A Cat Person
Many of the celebrities we write about tend to me dog people, but all of the cat lovers out there can get ready to welcome a member to the team. From the look of her social media activity, Ximena is definitely a cat lover and it looks like she has two of her own. Like any good pet parent, Ximena has shared several photos of her cats on Instagram.
9. Her Brother Is A Musician
Apparently, Ximena isn't the only creative person in her family. She has a brother named Julian who is a very talented musician. While he hasn't released a full-length project just yet, he put out a single called 15 Minutes in 2012. Julian has also built an impressive online presence and he currently has more than 17,000 followers on Instagram.
10. She Likes Taking Pictures
There's nothing better than having a photograph to immortalize a beautiful experience. While Ximena probably doesn't consider herself a photographer, she loves taking pictures while she's out on her adventures and she's a natural when it comes to snapping the perfect moment. Ximena also loves to get in front of the camera and be the subject of the photos as well.