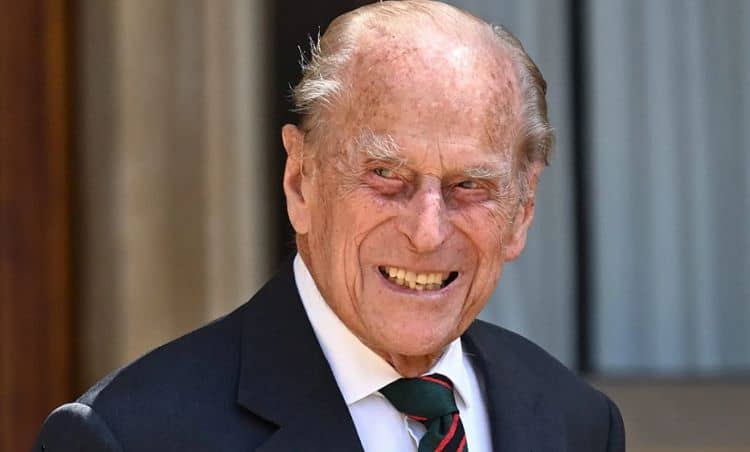 Trying to figure out titles, what they mean, and how things work when it comes to royalty can be difficult, but Prince Philip is still one of those that had a remarkable life that had a great number of moments that will be remembered for many years to come. But a biopic of some sort is bound to come eventually and it's fair to say that since he passed recently that it will either feature Philip as the primary character or will see him as an important figure within the project. If that's the case then there are really only so many people that could be depended on to faithfully play this role and make it work in a convincing manner. In terms of a younger Philip, there's no doubt that there would be more individuals involved since from childhood to his later years, people would be interested in seeing just how his life would be portrayed and what might be added or omitted. Even more interesting would be what the royal family might have to say about it since one can only imagine that many people might find it interesting to see his life placed on the screen in a way that would reveal a bit and perhaps be called out as false or misleading.
Here are a few individuals that might be able to play the part of Prince Philip.
5. Iain Glen
Whether he's a villain, a hero, or a guy that's just there, Iain is someone that can play a role with a very high level of skill, and can be poised, distinguished, and fully in charge of the role as he needs to be. It does feel as though it would help to bring in an actor that can boast a working accent and since Iain is a Scottish actor it's very possible that he can make this work since his time spent in Game of Thrones made a very good case for such a thing to happen. That, and the fact that he can be a rather convincing character when he's on-screen, could be the reason that he might at least be on the list.
4. Jerome Flynn
Jerome is actually the odd pick since it's fair to think that after playing a couple of characters that have a very devil may care attitude that he might not be the right fit according to some folks. But to be honest he does feel as though he would be able to step into this role and make it work, largely because he is a professional and as a slightly younger version of Philip he might be able to portray the man in a way that would be convincing enough to help his career just a bit and allow people to see past the Bronn character that helped to make him so popular in the eyes of so many over the years.
3. Michael Caine
IF this happened, and that's a big 'if', Michael would undoubtedly be playing the elderly version of Philip that many people have seen in recent years, but he would be able to do it wonderfully is the idea since he is a great actor. While he doesn't resemble Philip all that much, this is a small matter since his talent is great enough to convince anyone if he decides to take on a project, and it would be interesting to see how he would play this. It's also enough to say that I just happened to like Michael Caine as an actor and have a great deal of faith in his acting abilities since he's been amazing for so many years.
2. Tobin Bell
It's hard to say whether or not Tobin would be able to emulate the needed accent for this, but his looks alone would put him on the list at least since he does have the facial features that would at least make his consideration worthwhile. Apart from that, his acting has been great over the years, but he's also been the kind of actor that was perfect for Jigsaw since he's quiet, soft-spoken, and doesn't really have a long history of outbursts that might otherwise take him out of the running. But that accent would be a sticking point no doubt since we really don't need another Robin Hood: Prince of Thieves moment.
1. Charles Dance
As much as Michael Caine is a great actor and a very strong pick for this role, Charles Dance is absolutely perfect since he does have the look, the accent, and the cultured behavior and talent to make something like this work to great effect. Many of the roles he's been able to take in the past decade or so have made it clear that he's one of the more talented men of his age, and this would be one more chance to prove it.
Rest in peace Prince Philip, you will be missed by many.
Tell us what's wrong with this post? How could we improve it? :)
Let us improve this post!